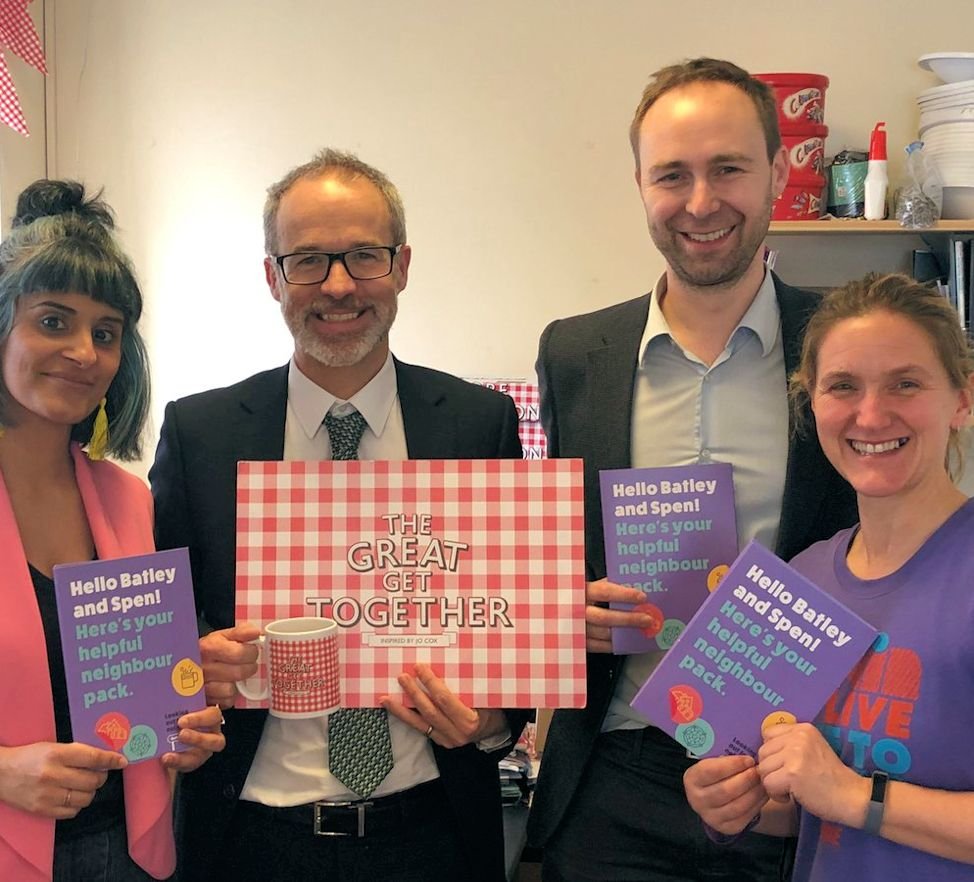 West Yorkshire and Harrogate Health and Care Partnership's 'Looking out for our neighbours' community campaign has been recognised for its impact on local communities and won a PRmoment Award for Public Sector Campaign for the Year. The PR awards scheme receives over 800 entries each year.
Prior to the COVID-19 pandemic, the community led campaign encouraged over 49,000 people to get involved in their communities by making a positive difference to their neighbours' lives through simple acts of kindness.
The campaign, which has been shortlisted for several other national awards, has captured the attention of over 500 organisations and community champions from across Bradford district and Craven; Calderdale, Harrogate, Kirklees, Wakefield and Leeds. Supporters include the Jo Cox Loneliness Foundation, the Yorkshire Ambulance Service, West Yorkshire Police, West Yorkshire Fire and Rescue Services, high profile sports clubs and celebrities.
Rob Webster, CEO Lead for ​West Yorkshire and Harrogate Health and Care Partnership said: 'This award recognises the hard work of all of the partners and comes just ahead of the launch of phase 3 of the campaign on Monday 16 November. For the winter 2020 campaign, people from across the Partnership will be taking part in a short docu-series to show how kindness is making a difference to people's lives during the pandemic. Amidst the gloom of the pandemic, we have genuinely seen good folk supporting each other in every community. As we enter one of the most challenging winters we have faced there has never been a better time to inspire neighbourly spirit.".
Keeping in view COVID-sensible recorded content the campaign will also cover seasonal topics and hope and goodwill as we head into the festive period.
Kim Leadbeater, Ambassador for the Jo Cox Foundation and sister of Jo Cox said: "I'm thrilled that the campaign has been nationally recognised. The strength of relationships with campaign partners and supporters was a huge factor to the success it has had.
Campaigns like 'Looking out for our neighbours' are so important and that's why The Jo Cox Foundation has a whole raft of safe virtual events and activities taking place across the country for The Great Winter Get Together campaign, launching in December. Loneliness is a killer and it's important we all do our bit to stay connected and make someone's day that little bit brighter".
You can get involved in phase three of the campaign by visiting ourneighbours.org.uk to find out more or by following @wyhpartnership on Twitter