Positive about Islam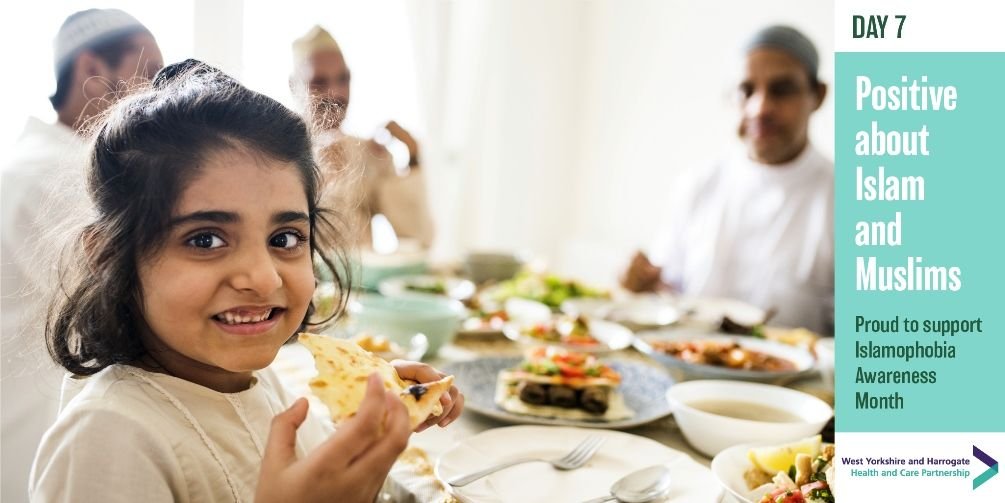 Our Partnership is proud of the diversity of our workforce and our communities. We strongly believe in fairness for all and celebrate the differences that make the places we live and work in so culturally rich. We remain committed to tackling discrimination in any form including any forms of intolerance towards people of faith.
November is Islamophobia Awareness Month, and during this month we will show how we are positive about Islam and the contribution followers of the faith make to society. We want to join others in challenging the stereotypes and myths about Islam and Muslims. We will share resources and facts about Islam on this webpage and on our Twitter account @WYHPartnership.
We have also produced a series of blogs, written by Muslim colleagues working in health and care in West Yorkshire, reflecting on their experiences as Muslims.
Why do we need to tackle Islamophobia?
At least 7,000 anti-Muslim hate crimes are reported every year
Between March 2016-March 2017, 143,920 Tweets were sent from the UK that are considered to be derogatory and anti-Islamic – this amounts to 393 a day.
NSPCC has reported an increase in helpline calls relating to racial and religious bullying or hate crimes in Manchester and London. In the two weeks following the Manchester Arena attack in May, Childline held nearly 300 counselling sessions across the UK, whilst the number of calls after the Westminster attack in March almost doubled to 128.
The Metropolitan Police Service recorded 1,665 Islamophobic offences in 2017/18.
Studies have demonstrated that there are 21 negative references to Muslims within British media output for every single neutral or positive reference.
50% of women wearing the hijab feel that they have missed out on progression opportunities because of religious discrimination and that the wearing of the hijab had been a factor.
CVs with Muslim names being three times more likely to get rejected compared to English-sounding names despite having identical skills and experiences.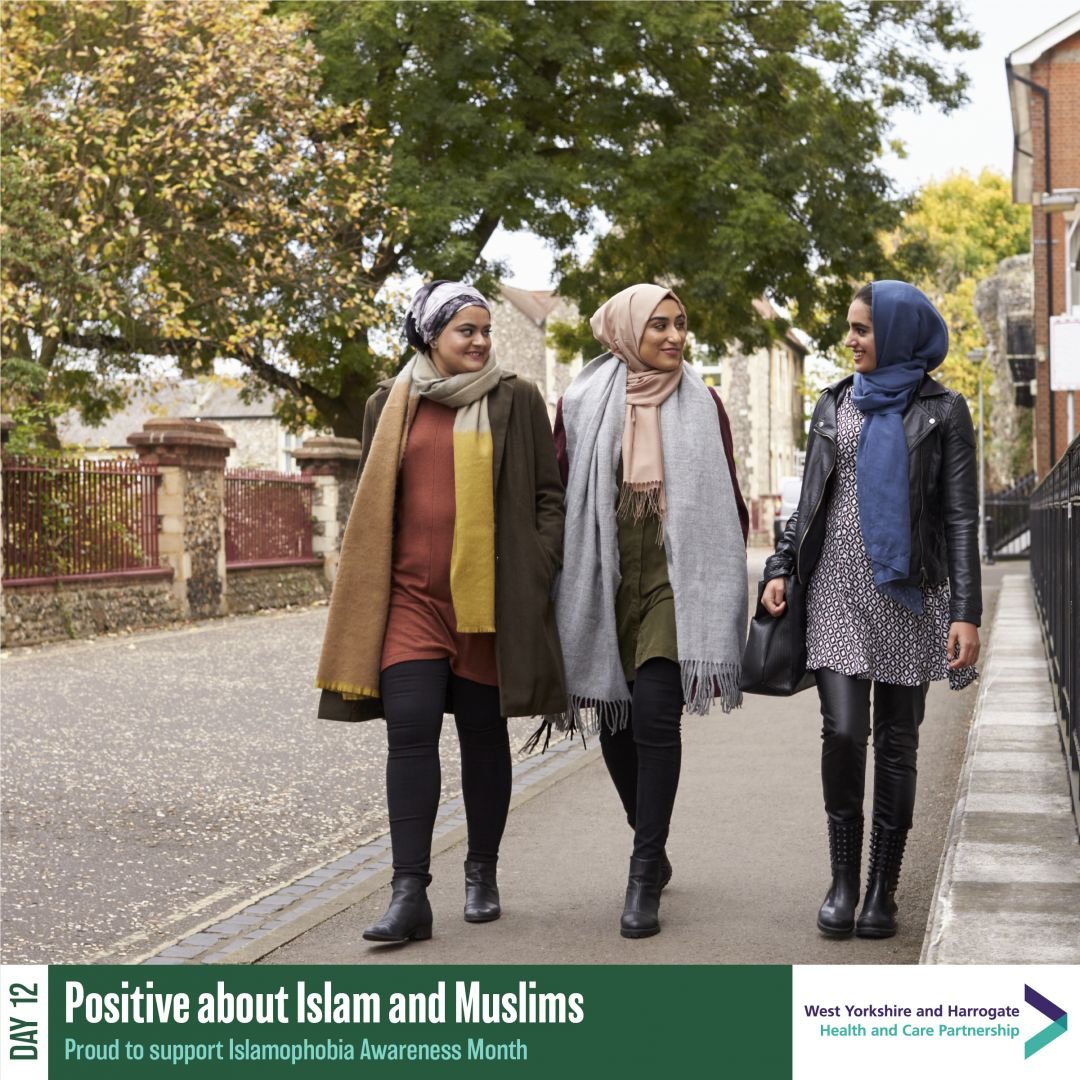 As a values-based Partnership that welcomes diversity, Islamophobia goes against our very principles and against the society we wish to see. We must work together to show that we will openly challenge and tackle all faith related crime, including Islamophobia, through the principles of mutual understanding and co-operation.
No one should live in fear of safely practicing their faith and that we will not accept forms of discrimination. This is not just a legal responsibility but a moral duty too. We hope you will join us in calling out any abuse and faith related crime.
If you do witness any incidents you can report them to West Yorkshire Police. In an emergency call 999, if it is not an emergency you can call on 101 or complete an online hate crime reporting form.
If you would rather not speak to a Police Officer, you can: