Health Education England has launched two new resources to support systems with their workforce redesign efforts

The Roles Explorer is a collection of resources to support those responsible for planning and delivering workforce redesign to introduce new roles, or innovative adaptations to existing roles already being deployed within a service or system. It provides information on the capabilities, training requirements and career frameworks for different roles, enabling workforce planners to choose the best fit for their service model. It also contains a wealth of resources to support the introduction of new roles, including best practice planning methods and case studies which illustrate how roles are being deployed across different system priorities. Initially including information on roles within Primary Care and Mental Health, the tool will be expanded to incorporate all system priorities over the course of 2021-22.
The MDT Toolkit provides a comprehensive guide on building and developing effective multidisciplinary teams across a broad range of professional groups and system structures. It is designed to be relevant in any setting, to any objective, to progress a 'one workforce' approach: a workforce drawn from a range of health and social care disciplines, working seamlessly as a productive, multi-functional team across clinical pathways, for the benefit of patients/service users.
These are just two of the assets provided by the national Workforce Transformation Team. Find out more on the HEE website.
Future Workforce Solutions for Mental Health and Learning Disabilities services - new roles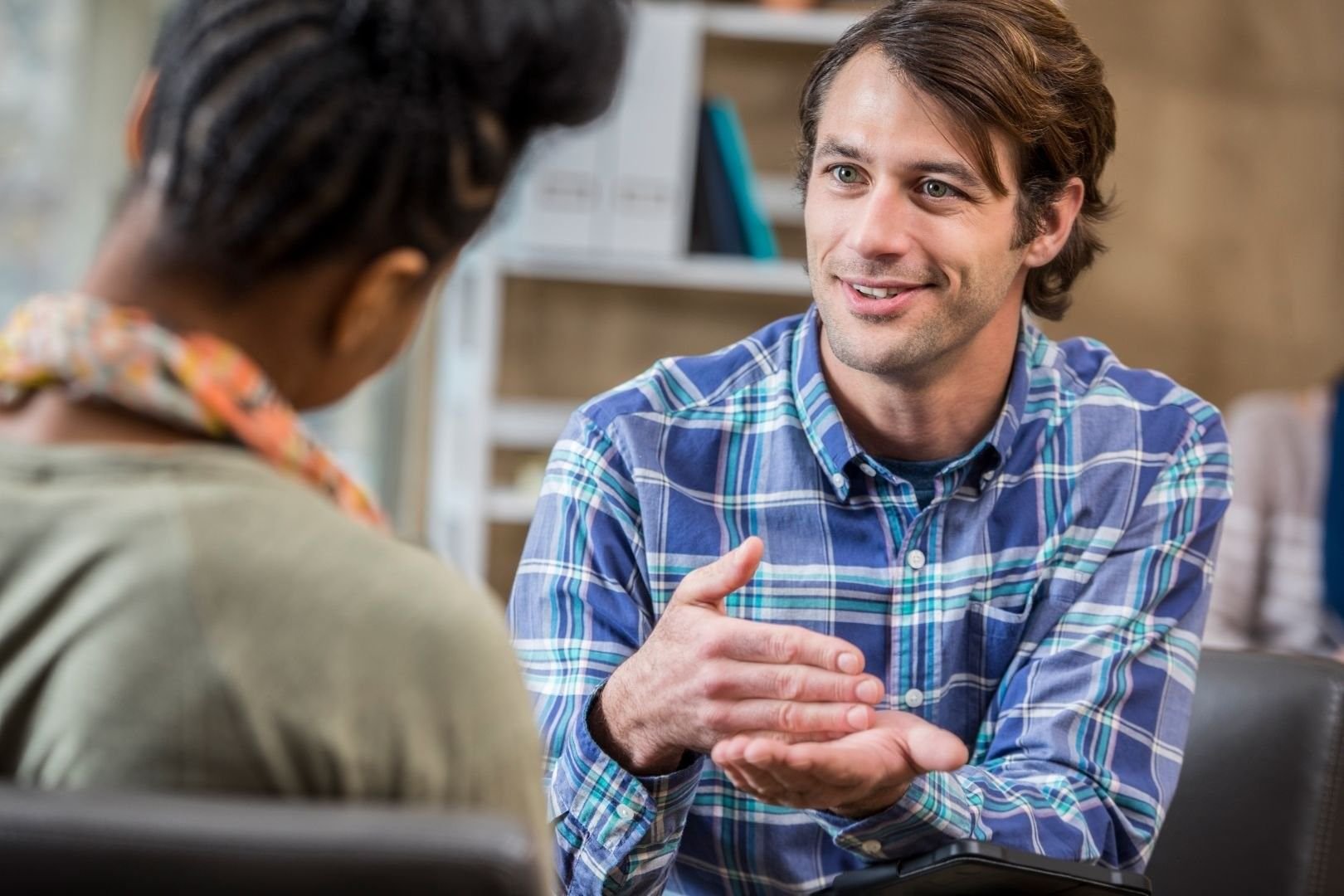 The Workforce programme held a virtual event on 15th October to give colleagues the opportunity to find out more about some of the new emerging professional roles in Mental Health and Learning Disability Services, focusing on how these roles can offer valuable future workforce solutions to enhance our workforce models and improve our services.
Key speakers included Rob Webster, Lead Chief Executive WYH ICS and colleagues from other regions where these roles have been successfully introduced in mental health and learning disabilities services, including current postholders who shared their personal experiences.
Colleagues who were unable to attend the event can view the recording here.
"Really good to hear the inside story of the new roles, and have such a variety of clinical professionals who clearly were passionate about their work and wonderful advocates, it was very inspiring. the depth they went into was also very helpful, worth the extra time."
"This was an extremely useful session. The speakers were brilliant and really brought the roles, and challenges to light. I would welcome more sessions with other roles, but also a repeat of this session and would encourage more people to attend."
Our workforce plans will only be delivered through our staff, carers and volunteers.
They are the people who will work with partners to deliver reductions in health inequalities, tackle unwarranted variation in care and manage the resources we have available.
Our workforce plan sets out how we will support our staff, carers and volunteers to manage these unprecedented times and move towards a better future. It recognises that people matter and that our staff are our biggest asset and they deserve the very best support.
Our plan looks at recruiting people into health and care jobs; retaining the staff we have got through more flexible, supportive employment; and ensuring we have the right skills across all health and care organisations. All staff across all sectors are equally important to our plans. Volunteers, carers and paid staff have an important role to play and our plans will help to ensure they are developed, trained and supported.
Our Psychological Professions Workforce Strategy
The West Yorkshire & Harrogate Psychological Professions Workforce Strategy aims to identify and meet the challenges facing the psychological professions now and in the future, including the targets set in the NHS Five Year Forward View and the NHS Long Term Plan.
The NHS is facing significant workforce challenges which have been further exacerbated by the covid pandemic. The psychological impact of the pandemic on staff, service users and wider community have been well articulated with modelling indicating that the demand for psychological interventions and approaches to care will significantly increase.
We already know prior to the pandemic that there was increasing demand for access to psychological therapies, with individuals wanting safe and effective services that provided a choice of treatment and support. The Psychological Professions are all key roles in trying to address this demand for psychologically informed care, influencing and shaping the development of services; delivering therapeutic activity and evaluating impact.
Our psychological professions workforce spans mental health, community, acute, primary care, social care, independent and the third sector services. This strategy proposes that the first phase of the work will focus on the NHS workforce prioritising a comprehensive gap analysis; career development and expansion plans; enhancing and embedding psychological leadership in the commissioning, development and operation of services.
The key stakeholders involved in drafting this Strategy include:
Senior Psychological Professions Leadership

Mental Health, Learning Disabilities and Autism (MHLDA) Workforce Lead

Health Education England (HEE) West Yorkshire and Harrogate Workforce Transformation Lead

Voluntary Community and Social Enterprise Sector

Place Workforce Planning leads
Our ambition is to embed psychological knowledge and practice across the whole health and care system, and in order to contribute in a meaningful way to the 'reset and recovery' agenda and to 'building back fairer' after the Covid pandemic, we need to have a comprehensive understanding of our diverse workforce to support effective planning. Representation and inclusion are key, as is ensuring that the services we provide meet the diverse needs of our communities. The first iteration of this report is yet to be discussed with service user and carer representatives; and wider involvement of voluntary, community and social enterprise sector colleagues is also needed to understand their workforce challenges in the provision of NHS services and ways of working together to maximise the impact of our provision to meet the increasing demand for psychological therapies and psychologically informed care.
Workforce websites
The Partnership now has a dedicated workforce website to help us recruit and retain an affordable, skilled and resilient workforce.
Staff wellbeing is a top priority across our Partnership with many leaders highlighting concerns about staff stress and burnout through the pandemic.
NHS England / Improvement has funded the development and ongoing delivery of a mental health and wellbeing hub to support the more than 100 000 staff who work in WY&H HCP organisations until the end of March 2022.
The hub will bring together mechanisms and services that emphasise prevention and culture; support having the right conversations at the right time with the right people; work with teams and organisations to support and develop their local offers and support triaging, signposting and advocating for most appropriate support for individuals.
The services provided by the hub are free to access for anyone who works in any of the WY&H HCP partner organisations, including VCSE. We recognise that people who work in social care are often reluctant to help seek and experience barriers to help-seeking behaviour and will work to understand and break down these barriers so that people can get the help that they need.
To visit the hub microsite and to get help now click here https://workforce.wyhpartnership.co.uk/
Bradford District and Craven 'One Workforce Hub' website
The One Workforce Hub is a dedicated resource for our current and future health and social care workforce in Bradford District and Craven. It can be found at oneworkforce.org
National workforce implementation plan
The national workforce implementation plan creates a stronger emphasis on the role of integrated care systems in workforce planning locally.
You can read the proposals and the Partnership's response here.
The response from WYAAT (hospitals working together) is here, and
response from local mental health and learning disability trusts here.
---
International GP recruitment
We're looking to recruit more than 100 GPs from EAA countries as well as Australia and New Zealand. Qualified overseas medics already in the UK but not currently practicing are also eligible to apply. Successful applicants will be supported with dedicated and enhanced training programmes about general practice in England.
Read more about our international GP recruitment drive
The international GP recruitment programme was created in support of the GP Forward View (GPFV), which recognises the pressures within primary care and general practice, in particular the challenge of workforce and GP recruitment. Following a successful bid to NHS England, we have embarked on a three-year project to recruit 110 international GPs to West Yorkshire & Harrogate.
The size and shape of the workforce
Total workforce split by sector and job roles in West Yorkshire and Harrogate