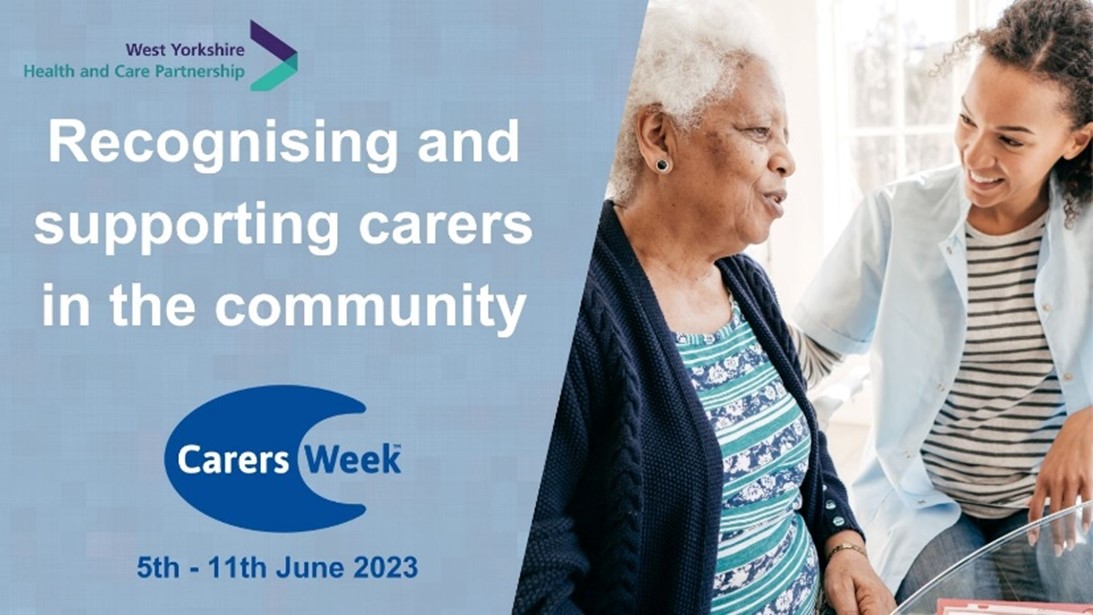 Carers week 2023
Join us this Carers Week between 5th – 11th June 2023 as we work to ensure unpaid carers are recognised, valued and supported.
This year's theme is 'Recognising and supporting carers in the community'. We'll be sharing across our social media platforms a range of resources available to support carers across West Yorkshire.
Join in, retweet, and promote these resources within your own organisations and with carers you know. #WYCarersWeek #CarersWeek
Primary Care Quality Markers
For many carers, the biggest priority is the health and wellbeing of those they care for and as such they are more likely to neglect their own health and are known to put off treatment for themselves – with this in mind we are working closely with primary care professionals, including GPs and practice nurses to give carers the support they need.
Young Carers Action Day takes place on Wednesday 15 March and aims to raise awareness about young and young adult carers, the challenges they face and the support they need.