Leaving a gap
During the pandemic, reports of abuse directed at doctors' surgery staff and community pharmacy teams across West Yorkshire have increased. In response the West Yorkshire Health and Care Partnership has launched a new insight driven campaign called 'leaving a gap' to make people think about the consequences of abusive behaviour. Co-produced with staff and patients, the campaign recognises that services are extremely busy, and it can be frustrating for people accessing care.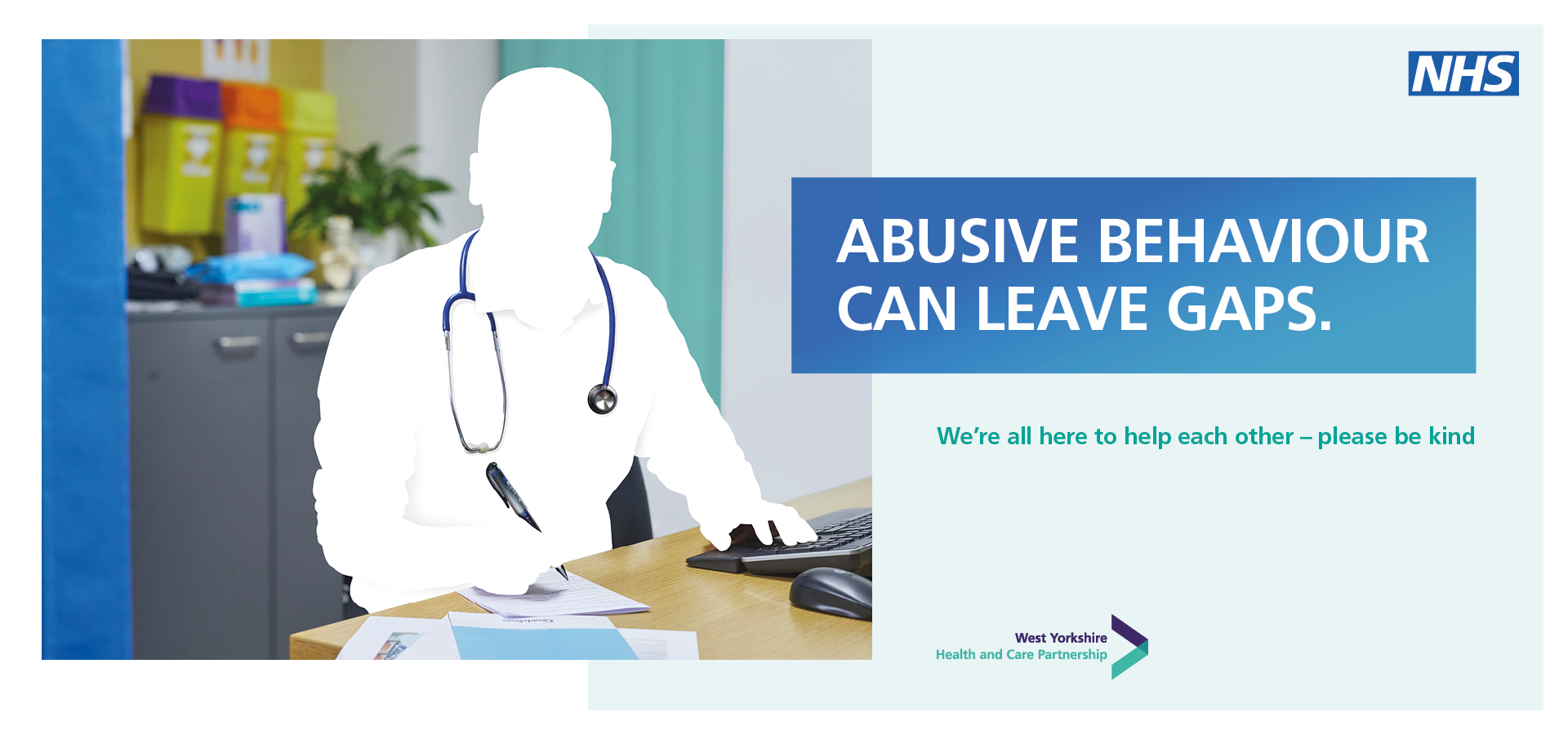 The campaign reminds people we're all here to help each other and the importance of all round understanding and kindness. A series of striking images created as part of the campaign aim to make people think about the gap that will be left if staff leave their role due to abuse.
Find out more about our 'Leaving a Gap' campaign and what you can do to get involved
---
Managing medication - a guide to assist health and social care workers in conversations with people
Supplying medicines in their original packaging is always the first option considered. Repacking some medicines into another system may affect their effectiveness and safety. Sometimes, keeping medication in its original packaging is not the best option. This leaflet will explore these issues further.
Download available here: Managing medication leaflet
Please complete a managing medicines leaflet evaluation form. As a newly developed resource it is important to us to know who is using the leaflet and whether it is helpful. We would be grateful if you could answer a couple of short questions below that will help us monitor whether it is having an impact on person-centred care.