Primary care is often described as the 'front door' to the NHS, providing people with local access to health services for advice, prescriptions, treatment or referral. In West Yorkshire and Harrogate, we aim to transform primary and community care by enabling the integration of services based on the needs of the local population and wherever possible move towards self-managed care.
---
Why are GP Practices still working differently?
The Partnership has produced a helpful infographic to help explain more about 'Why are GP Practices still working differently?'
This is in response to ongoing patient need and public perceptions about the ways in which primary care continues to operate.
We have also made this available in alternative and accessible formats such as easy read, BSL and and plain text.
The current landscape of primary care within West Yorkshire and Harrogate Health and Care Partnership is built up with GP practices, dental, eye care and pharmacy services. Primary care is also a host to community, mental health and social care services.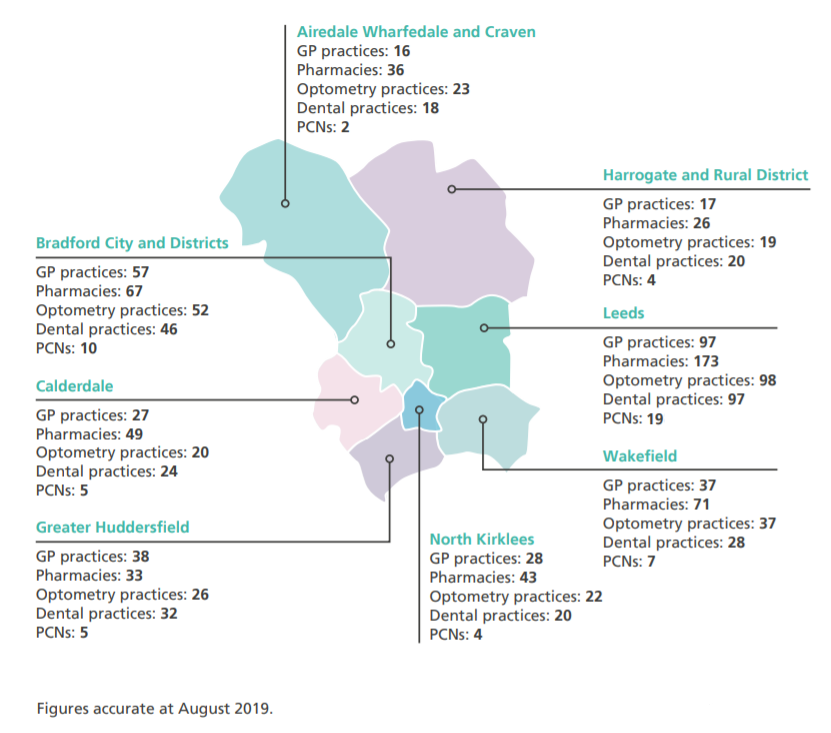 My Future Wishes - A Guide to Advance Care Planning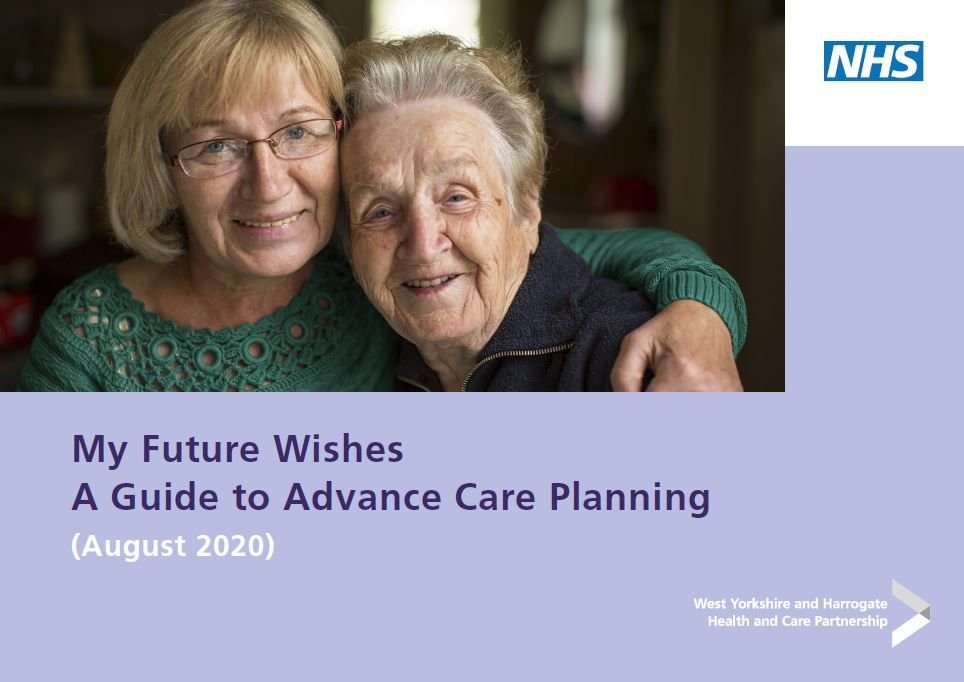 Advance care planning is a discussion in which a person may choose to express their views, preferences and wishes about their future care. It is NOT usually a one-off process. It is an ongoing conversation, likely to involve those people (family and unpaid carers, clinical and non-clinical staff) who provide support and care. An advance care plan should usually evolve slowly, over a period of time. Wherever possible, it should involve someone who already knows the person. There should be no pressure for the individual or their family to make rapid decisions.
An advance care plan may include a person's:
Concerns e.g. for things that they don't want to happen in future or who will care for loved ones or pets
Important values or personal goals for care
Future wishes
Understanding of illness and prognosis
Preferences for types of care or treatment that maybe helpful in future and understanding of the availability of these
Carer emergency care plans.
You can now watch a new film showing people from diverse backgrounds who work and live in West Yorkshire and Harrogate sharing their positive thoughts and experiences of making an Advance Care Plan and find out more about Advance Care Planning on our dedicated page.
Helping people deal with feelings of grief and loss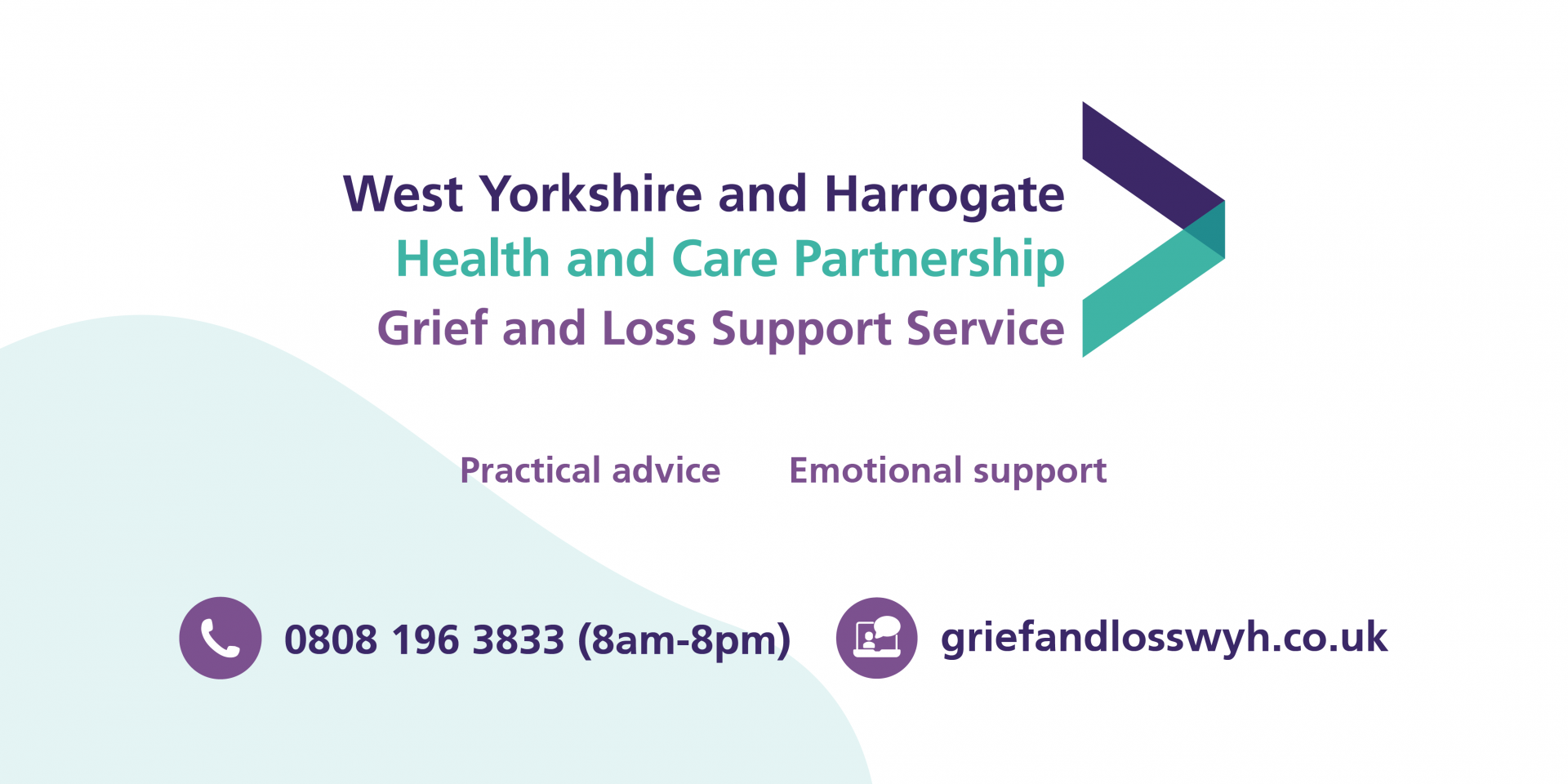 As the Coronavirus pandemic has progressed, it has become clear that in addition to some people experiencing the death of people they care about, or care for, in difficult and painful circumstances, many are feeling the impact of a loss of a way of life, normal contact opportunities, social and work interactions. Restrictions may also mean that the usual practical and emotional support people can physically get from family, friends, faith groups, community groups during difficult times may not be there.
The WY&H HCP Grief and Loss Service aims to bolster the local place offer by offering information and advice and, where appropriate, signposting into local place based services for specific counselling or other support.
The service is a free telephone helpline that operates 8am-8pm, 7 days a week and online chat facility.
More information about how to access the service.
Rapid Service Evaluation Team (RSET)
RSET is funded by the National Institute for Health Research (NIHR) Health Service and Delivery Research (HS&DR) programme. You can read their latest newsletter on rapid evaluations of new ways of providing care.