What has the Urgent Care Programme been doing during the Coronavirus (Covid-19) pandemic? (Updated 26/08/2020)
The Urgent and Emergency Care Programme and its existing work streams had been stepped down until July 2020, to assist in the system wide management of COVID-19 priority work streams. During mid-May, with the support of the leadership executive group we outlined priority areas as part of the system stabilisation and reset work. There will continue to be a strong focus on integrated urgent care outside of the hospital whilst improving and encouraging people to access healthcare digitally.
Alongside other programmes we are also reviewing metrics set out in the ICS Five Year Strategy, which encompasses ambitions reflective of the UEC system as a whole
We are now working in partnership with the Workforce Programme, Health Education England (HEE) and the University of Huddersfield (UoH), who were recently successful in their bid to the Health Education England Strategic Support Fund, to support the development of an Urgent and Emergency Care Nursing Associate Apprenticeship Programme. More details
Help us help you to get 'to the right place first time
In West Yorkshire and Harrogate we are keen to remind people that the NHS is still here to help should you suddenly fall ill or get injured. To help you be seen in the right place, at the right time by the right healthcare professional you need to use the most appropriate service. Health services are open but many health services are currently operating in different ways to keep you and our staff safe. Social distancing and infection control procedures mean there is less waiting space in GP and A&E waiting room areas as over-crowded waiting rooms would provide an unacceptable risk to patients due to coronavirus. Face coverings are compulsory in all healthcare settings to protect yourself and our staff. Read more
NHS 111 First
If you have an urgent but non life-threatening medical need, make sure you use NHS 111 first rather than going straight to A&E. If you do need urgent care, then NHS 111 is able to give you an arrival slot or if most appropriate book an appointment at an Urgent Treatment Centre, GP surgery, pharmacy, emergency dental service or a local walk-in clinic.
Contacting NHS 111 first will also help the NHS to keep you safe by maintaining social distancing and ensure that you receive the right care in the right place, in a more timely and safe way. However, you should still dial 999 if you have a life-threatening illness or injury.
Just think 111 first. When you think you need A&E, contact NHS 111 by phone or online.
Business as usual Information
Our urgent and emergency care system includes primary care, mental health, social care, urgent care, dentistry, community pharmacy and voluntary organisations. Our aim is to further develop our system so it delivers a highly responsive service for people. This involves working with other priority programmes who share common themes, such as mental health, primary care, improving population health and supporting carers to avoid carer breakdown. It means making sure that people's needs are met in the right place, at the right time, with the right support.
Working together to improve our urgent and emergency care services is not new. In July 2015, West Yorkshire was selected by NHS England as one of eight Urgent and Emergency Care Vanguards as part of its New Care Models Programme. Building on this solid platform, the West Yorkshire Acceleration Zone was the first of its kind. It was set up to deliver improvements at pace in urgent and emergency care across West Yorkshire.
The Next Steps for Urgent and Emergency Care (UEC) was approved by the UEC Programme Board in July 2018. This document outlined our three key priorities and deliverables. More recently the Urgent and Emergency Care Programme have drafted a chapter for the wider ICS five year plan , outlining the programme's vision, ambitions and priorities for the urgent and emergency care system in West Yorkshire and Harrogate for the next five years.
Engagement with the public is important for the programme. It helps us understand why people access different urgent and emergency care services and what the barriers to accessing services may be. Healthwatch Leeds has undertaken some public engagement around the NHS Long Term Plan, read the full report NHS Long Term Plan report here.
We have already been leading some great work in West Yorkshire and Harrogate to make some changes to local health services to take the pressure off urgent and emergency care. This aims to make sure that people receive the right treatment at the right time in the right place.
Community Pharmacist Consultation Service
If a person does not have a prescription for repeat medication and they need emergency supplies, they can pay for them at a local pharmacy. However, that costs a lot of money and that means that people often choose to contact an out-of-hours service or accident and emergency department if they feel the need for their medicines is urgent. During evenings and weekends, we've found that 2% of urgent care consultations are made up of clinical staff prescribing repeat medication to people and these increase by 4% over bank holiday periods and as patients will recognise this takes up a lot of clinical time.
The NHS Community Pharmacist Consultation Service launched on 29th October 2019 as an Advanced Service.
The service, which replaced the NUMSAS and DMIRS pilots, connects patients who have a minor illness or need an urgent supply of a medicine with a community pharmacy.
The CPCS takes referrals to community pharmacy from NHS 111, but there are plans for referrals to be taken from other parts of the NHS in time. The CPCS aims to relieve pressure on the wider NHS by connecting patients with community pharmacy, which should be their first port of call and can deliver a swift, convenient and effective service to meet their needs.
The CPCS provides the opportunity for community pharmacy to play a bigger role than ever within the urgent care system.
Direct booking and GP Connect
Previously, if a person wanted a GP appointment they would contact their GP surgery for an appointment. While this service will still be available, a GP might not be the best service to contact for a certain medical condition, and it has been felt that there needs to be a greater focus on people being treated in a better healthcare setting.
Local research showed that a high ratio of people seeing their GP for a health complaint shouldn't have been seen by a GP and they could have been given the right advice and treatment somewhere else. This was for example speaking to a pharmacist or with a nurse).
A new system has been created so that going forward people will be able to ring NHS 111 and an expert will find out about the health condition, with clinicians being able to access your medical record via GP Connect and decide who would be best to provide advice and treatment. If NHS 111 agrees that a GP appointment is the most clinically appropriate outcome then NHS 111 will be able to book an appointment directly into a GP surgery (between 8am – 6pm) using GP Connect. However if it is not appropriate they will be advised to, for example, visit their local pharmacy. This is a major step forward and will save people time, by not having to make several phone calls, and will also ensure that they are directed to the most appropriate place to meet their health need and receive the most appropriate clinical advice from a clinician, where appropriate.
Multi-disciplinary teams and care homes
We have found that a high number of people who live in a care home in West Yorkshire and Harrogate call 999 if they have an issue with their health. We noticed, having reviewed the data, that the kind of medical cases or conditions being treated in hospital could very well have been dealt with at the care home itself.
A lot of people are being sent to hospital unnecessarily so we set up a multi-disciplinary team between the care home, Mid Yorkshire Hospitals NHS Trust and the Older Peoples Mental Health Teams to look at how we could stop this from happening. The team members were trained to make sure that they were working together to ensure that people living in a care home receive care in a place that is most appropriate for their medical condition. These improved changes have ensured that patients have still been treated for their acute condition but not had to undergo unnecessary travel, a stay in hospital and stress and upheaval. It has also helped to see a reduction in unnecessary attendances at A&E by 12%.
The Leeds Care Record
One of the main frustrations for NHS health professionals and people is that peoples' medical records aren't available to view or share between organisations. This means that if a person is referred to another service for treatment, that service won't know a person's medical history and the person will need to give them information about it.
A new virtual system has been set up in Leeds to make sure that Leeds Teaching Hospital Trust has access to the Leeds Care Record. Medical records are held on a secure computer system and this includes GP records, hospital records, mental health records and social care records. A number of pieces of patient information sources are pulled together to form a single, comprehensive patient care record.
All authorised NHS health professionals at Leeds Teaching Hospitals are able to access the Leeds Care Record. The benefits of this for the person include NHS clinical staff being able to make better informed decisions about a person's care, which in turn offers better clinical outcomes for the patient. Importantly, a range of health professionals have access to this so that a person does not have to repeat their medical history to different health professionals.
Measuring the impact of innovation
There are 44 Health and Care Partnerships around the country and these need to make sure that they are making the right transformation of services to ensure that local people have an improved experience when accessing health service.
The programme is funding several 'proof of concept' projects during 2019/20 using transformation monies from NHS England. The projects target the same patient cohorts in different places, using different solutions and approaches, recognising that a 'one size fits all' approach does not work in every place. Robust evaluations of these projects will be a key output to share and roll out best practice and learning on a wider basis and facilitate system wide adoption, where appropriate.
Key themes and priorities from the projects have been outlined below:
Respiratory and frailty patient cohorts
Workforce
Winter schemes
Go live of Integrated Urgent Care Services for Yorkshire and Humber
Yorkshire Ambulance Service NHS Trust (YAS) had been awarded the contract for NHS 111 telephony, call handling and core clinical advice service (referred to as Integrated Urgent Care) in Yorkshire and the Humber.
The jointly commissioned Integrated Urgent Care service for Yorkshire and the Humber contract runs for an initial five-year term. The Yorkshire and Humber Integrated Urgent Care Services Mobilisation Steering Group established on behalf of the 21 Clinical Commissioning Groups and NHS England North Region has overseen preparations.
The new Integrated Urgent Care Services service will replace the old NHS 111 service. The main changes from Monday 1 April 2019 were:
Increase in clinical advice and direct booking
Clinical validation for emergency department referrals
Managing dental calls for children under five only and working with the new dental clinical assessment and booking service provider who will manage callers aged five and over
Additional patient pathways utilising local clinical advice services
Greater collaboration and integration with locally commissioned services.
Urgent and Emergency Care Programme Operational Plan
The Urgent and Emergency Care Programme have co-produced an operational plan to outline the key programme priorities, the interdependencies between these priorities and the outcomes that are required. The operational plan is a live document which will be shared with all stakeholders.
Winter room
In response to a national winter stocktake, we have agreed a partnership Winter Delivery Agreement, including the establishment of an integrated winter room. This involves closer partnership working between Accident and Emergency Boards, West Yorkshire Association of Acute Trusts, Yorkshire Ambulance Service and NHS England. This would be based upon sharing good practice between our six local places (Bradford district and Craven, Calderdale, Harrogate, Kirklees, Leeds and Wakefield) with agreement to standardise approaches where possible to improve quality, patient experience and outcomes, for example reducing reporting duplication so we do once and share, using what we know and predictive modelling to make quick and efficient decisions to ensure people go to the best place possible to reduce pressure on the system.
The Urgent and Emergency Care (UEC) programme will take a greater role in coordinating information, intelligence, hot spot reporting, escalation and support. The winter room will operate on a virtual basis where colleagues from NHS England, Yorkshire Ambulance Services and the UEC programme work together across the area to share expertise and intelligence to plan better together to improve people's care. The approach will utilise existing, staff that have the skills needed.
Our Programme Board
The programme board meets on a monthly basis. The programme board is made up of representatives from a wide range of organisations and providers and reflects the diversity of the West Yorkshire and Harrogate urgent and emergency care system.
The programme board is chaired by Dr Adam Sheppard, Clinical Chair of Wakefield Clinical Commissioning Group, pictured here.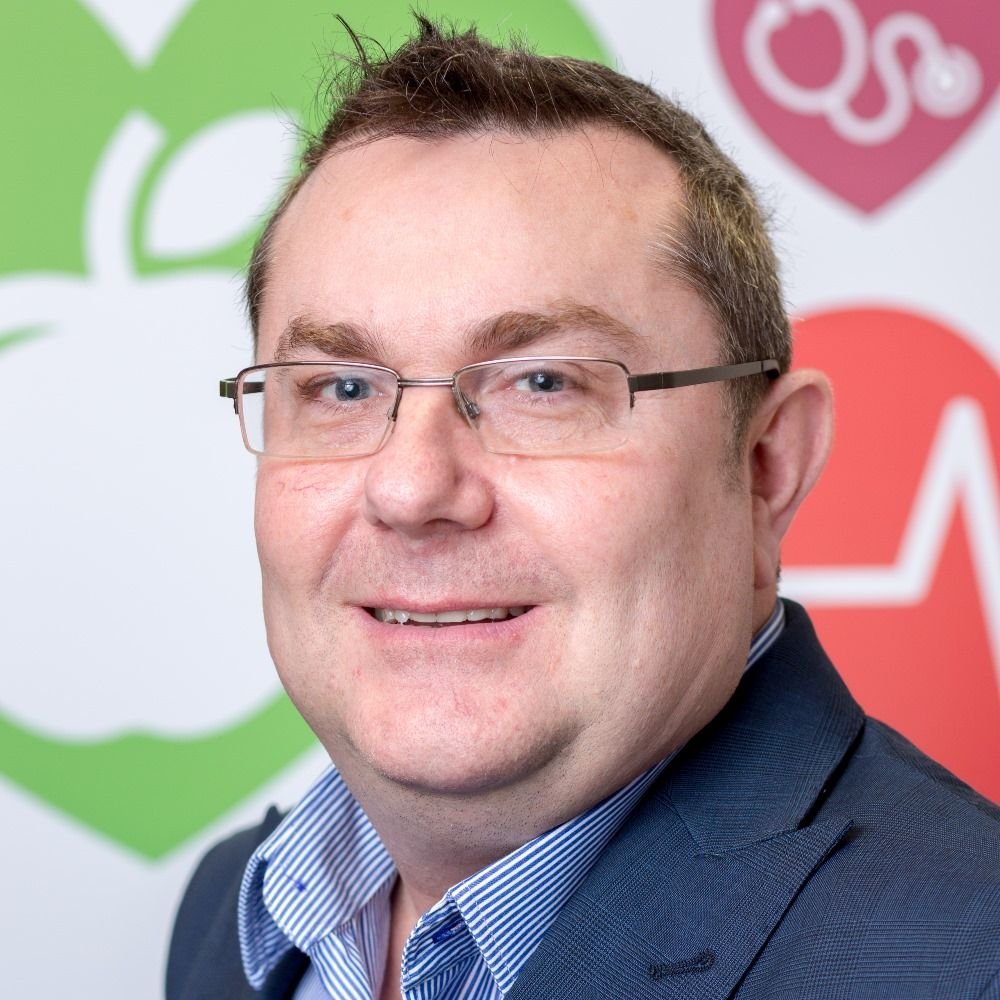 The programme joint SROs, are:
Rod Barnes, Chief Executive Officer of Yorkshire Ambulance Service, pictured here.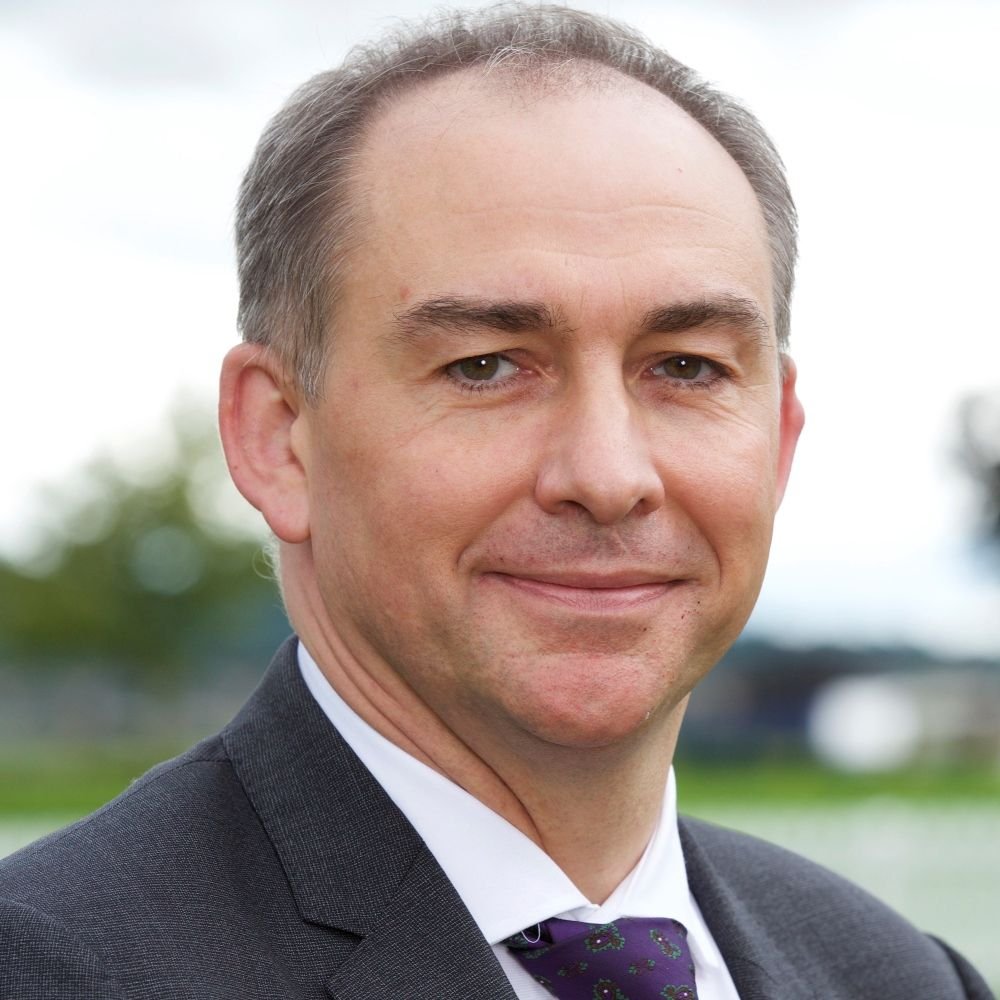 Jo Webster, Chief Officer of Wakefield Clinical Commissioning Group, pictured here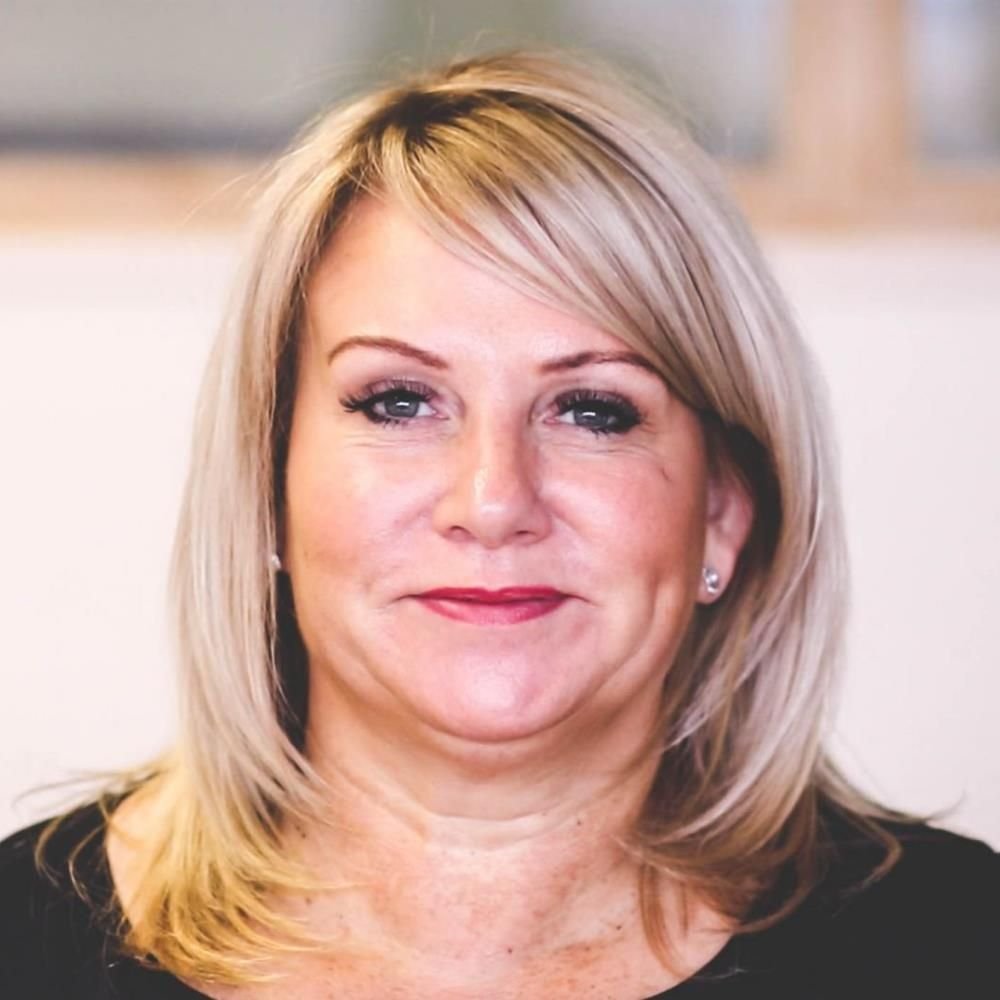 Urgent and emergency care programme and programme board updates