"There's a better way to do it, find it!" - Thomas Edison
One of our important goals is to develop and deliver innovative ideas and solutions to improve the health and wellbeing of the 2.4million people living across our area.
To do this we have identified several key areas of work which through working together with organisations from industry, universities, and public and voluntary community partners, we can create a culture that uses 'innovation' to improve people lives. This helps to make sure people have the best start in life and every opportunity to live a long, happy, and healthy one.
By working together, we aim to inspire the growth of the area, both economically and socially, and help to alleviate some of the pressures that our services experience.
To support our ambitions as an organisation we have a close working partnership with the Yorkshire and Humber Academic Health Science Network who have access to a range of professionals and organisations with expertise in local and national healthcare projects and companies.
West Yorkshire Innovation Hub
One of the aims of the Innovation Hub is to support West Yorkshire to develop and foster their culture of innovation and improvement whilst highlight areas of best practise and helping to deliver on the systems innovation goals. Within the Innovation Hub, we host the Digital Primary Care Innovation Hub, who have recently undertaken an unmet demands workshop in primary care. There is still time for colleagues to have their say on this. The Innovation Hub is here to support all colleagues across the West Yorkshire area. If you wish to find out more about the Innovation Hub, or discuss how we could support you, please contact us at wyhinnovationhub@yhahsn.com.
Some of the innovation projects that we have been working on
In partnership with South Yorkshire, West Yorkshire Health and Care Partnership ICSs, Yorkshire & Humber Academic Health Science Network (AHSN) has established two Innovation Hubs within the Yorkshire and Humber region. These Hubs strengthen links between the ICSs and AHSN, allowing them to collectively develop a deep understanding of local needs and priorities which could be addressed through innovation. Through working together and best utilising the organisation's respective roles and expertise it permits greater co-production of solutions and faster adoption of innovation.

Asthma project secures £150k funding to tackle local health inequalities. Read more here.

Yorkshire & Humber AHSN helps to secure more than £350k of funding to support asthma sufferers. Read more here.

Healthy Hearts project to help reduce the risk of heart attack and stroke for people at highest risk (with Yorkshire & Humber AHSN)
Outpatients Transformation Learning Network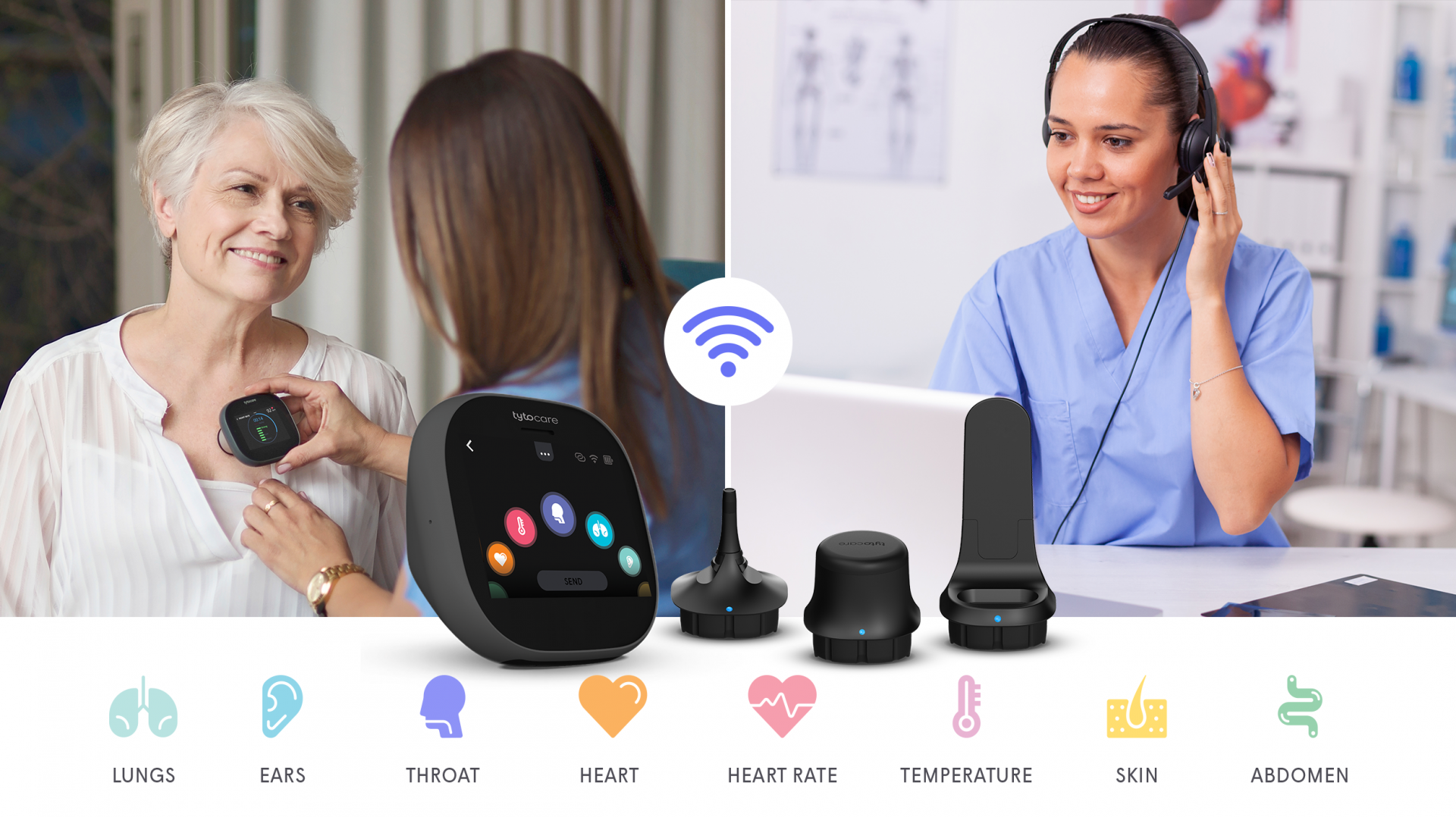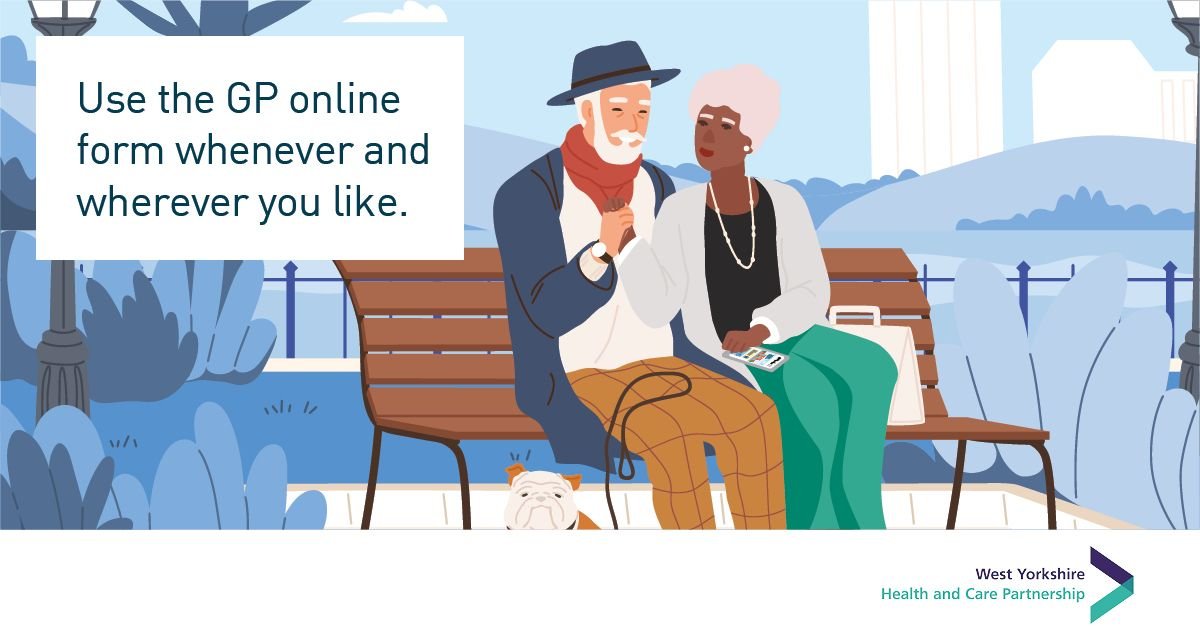 See our Digital Progamme projects pages and digital news pages for the latest initiatives including the Partnership's three-year digital strategy and GP Online Consultation adapted across the region.
Innvovation and improvement news
Supporting better safer care for more than 207,000 patients in 2021-22

Over the past year, more than 207,000 patients have benefited from better, safer care through the collaborative work of the Yorkshire & Humber Academic Health Science Network and its partners.

The pandemic continues to pose considerable challenges for the healthcare system increasing pressure on the workforce and service delivery. It has also highlighted the essential role of innovation in helping the sector to recover and prepare for the future.

Our work with NHS partners, healthtech innovators and life sciences companies has supported programmes and initiatives to help improve patient care outcomes and increase efficiency in healthcare delivery.

Read our latest Impact Report 2021-22 to find out how.
Healthtech Strategy
Across West Yorkshire, our aim is to the number one place for Healthtech entrepreneurs, innovators and industry. Our Healthtech ecosystem will be the best[1]connected and most innovation-driven in the country, providing unrivalled prospects to partner, locate and grow. We will be the national engine of ideation, development, and adoption of proven healthtech innovation. Through connectivity and synergy in our systems, we will drive levelling up – in economic and health terms. The positive impact of our Healthtech ecosystem will be felt by citizens and communities across the region, the country, and the world. You can read the West Yorkshire Combined Authority Healthtech Strategy 2022-2027 here.
West Yorkshire helps thousands of people with diabetes to test for 'silent killer'
Thousands of people living with diabetes across West Yorkshire are using pioneering new technology available via the NHS to test for chronic kidney disease at home, without needing to visit their GP practice, thanks to an app which turns an ordinary smartphone camera into a clinical-grade medical device. See the news article for more information.
Update from the Yorkshire and Humber Academic Health Science Network (YHAHSN)
Work with the Yorkshire and Humber Academic Health Science Network (YHAHSN) continues to benefit patients. One in three GP practices now have access to healthy.io, allowing patients living with diabetes and high blood pressure to test their urine for high levels of Albumin: Creatinine ratio (ACR) at home rather than travelling to see their GP. ACR testing can identify people at risk of kidney disease and currently uptake of these tests is low. As a result of this work 24,000 patients have been identified as eligible and 10,000 patients tested. Of those people tested, c.35% were identified as having an abnormal/high abnormal reading and can now receive appropriate treatment. We are discussing the future commissioning of the service.
Another area of joint work is the NHSx and YHAHSN Yorkshire and Humber remote monitoring programme. Eight sites in West Yorkshire are using remote monitoring technology to enable virtual wards for patients and for those in care homes. These allow patients to monitor their conditions at home and carers to monitor residents within the care home setting, with results going directly to their clinician who can then arrange appropriate contact and treatment. Over a thousand Yorkshire and Humber patients have benefitted to date with more to come as the YHAHSN continues to roll out to additional sites, including nine in West Yorkshire.
PinPoint Data Science offers an new smart blood test that uses artificial-intelligence and will allow one in five patients to be ruled out of having one of the nine most common cancers, including breast, gynaecological, skin and head and neck cancers. This innovation, which is already active in West Yorkshire, helps NHS patients with a high risk of cancer get diagnosed and treated quicker, provide reassurance to patients that they are unlikely to have cancer and enable patients to be investigated for other conditions faster. PinPoint was first introduced in Leeds following a collaboration with the Yorkshire & Humber AHSN, the Leeds Academic Health Partnership, the West Yorkshire Cancer Alliance and the University of Leeds.
How Leeds will become science and health superpower – Dame Linda Pollard
Chancellor Rishi Sunak has committed to increase public spending on research and development to £20bn by 2024-25, representing the highest-ever level of state funding for UK researchers to chase scientific and technological discoveries and crack the big problems facing humanity such as global pandemics and climate change.
In Leeds, we are backing this bold vision. We believe the Government's investment in new hospitals at the Leeds General Infirmary will have a catalytic impact on our wider economy by kickstarting the creation of a new innovation district in the heart of our city.
It will become a go-to place to bring together the best minds in the public and private sector to transform clinical and academic breakthroughs into business start-ups and scale-ups, generating new prosperity for people in this part of the world and putting Leeds on the map as a leading global centre for the future design and delivery of health and social care.
The Chancellor wants a more innovative, high-skilled economy as the sustainable path to prosperity and we are laying the foundations in Leeds, as Prime Minister Boris Johnson saw when he visited our site in October.
The size of the prize is clear to see. For instance, the digital health market was worth $350bn in 2019, the year before the pandemic. By 2024, it will be worth nearly $600bn, according to management consultancy McKinsey.
The Leeds City Region is already home to some of the UK's biggest names in this nascent sector, companies helping to improve health outcomes, tackle inequalities in care, boost productivity and reduce costs. Importantly, they are helping to move more care online during the Covid crisis.
As this industry expands, so will Leeds, attracting new investment, technology and spin-offs and bringing a wealth of health, economic and social benefits. Accountancy firm PWC estimates the Leeds hospitals development will serve up 3,000 new jobs and a £5bn boost as part of the wider Innovation District. That's building back better and levelling up, rolled into one.
It's going to be a good year for Leeds as momentum builds for our development. The scheme will not only deliver two state-of-the-art hospitals for Leeds, West Yorkshire and the wider region – one for children, the other for adults, both by 2027 – but it will also free up five hectares of surplus estate, unlocking new space for innovation, commercialisation and education, all in close proximity to one of Europe's largest medical university and industrial establishments.
It is among the most exciting investment opportunities of the decade and we are attracting serious interest from national and international institutions wanting to see how they can get involved.
Health and Social Care Secretary Sajid Javid has expressed a strong personal commitment to the sustainability agenda and I am sure he will have been pleased to see our progress towards becoming one of the UK's greenest hospital trusts when he visited us alongside the PM in October.
We know the NHS is responsible for four to five per cent of England's total carbon footprint and our new hospitals development puts sustainability at the forefront, minimising the carbon impact of the buildings with industry-leading digital monitoring and measurement systems, and smart use of materials.
We are designing the hospitals for adaptability to reflect the changing nature of healthcare in the digital age. And above all, we are making sure patients will have the best possible experience during their stay by providing plenty of daylight within the new buildings and protecting and enhancing biodiversity and green spaces in the city centre. In all these fields, Leeds can lead the way in helping the NHS to reach net zero.
All of this groundwork hasn't just happened overnight, but is in fact the result of many years of effort by our many partners in the public and private sector. The Innovation District represents the best of our city, combining its practical and intellectual strengths in healthcare, research and technology as the new health-tech powerhouse.
Leeds can help cement the UK's position as a science and technology superpower and deliver stellar returns for the taxpayer, driving up productivity and creating new wealth and prosperity across the North of England.
Dame Linda Pollard is Chair of the Leeds Teaching Hospitals NHS Trust.
This article was originally published in the Yorkshire Post on 15 January 2022 and has been re-posted here with their permission
---
Groundbreaking research centre to explore how policing can better service the needs of vulnerable groups
The universities of York and Leeds are to jointly lead a £10m research centre dedicated to better understanding how the police and other services can prevent and reduce vulnerabilities. The Vulnerability and Policing Futures Research Centre is the first of its kind to study how vulnerabilities - such as exploitation by county lines drug networks, online child sexual exploitation, domestic abuse, modern slavery, mental illness and homelessness - affect policing. The centre is funded by the Economic and Social Research Council (ESRC) and will be an international focal point for research, policy, practice and public debate around these issues. It is one of six research centres announced by the ESRC today, all of which will tackle urgent social and economic challenges. You can read more on the University of York news pages.
---
Empowering patients to take a more active role in managing their own health
Healthy.io has set-up their home urinary albumin to creatinine ratio (ACR) service in around a third of practices across West Yorkshire. Using Healthy.io technology means patients can test their ACR, which highlights early signs of kidney damage in at risk patients, including those with diabetes and hypertension, at home. We are seeing fantastic results so far and we're encouraging remaining GP practices to take advantage of the time-limited service before it ends on 31 March 2022. The service is available for free to all GP practices in the Health and Care Partnership.
We are also working with the following organisations to make sure that innovation reaches everyone and above all improves people's health.
Shared care records
We work with the Yorkshire & Humber Care Record to use the latest advances in technology to improve connectivity and integration across care providers and between different IT systems safely and securely. This includes providing safer and more efficient care for mums and mums to be.
Innovation
Improvement
Research
The City of Research (Bradford) has a library of case studies about the difference innovation is making to peoples' health and wellbeing. You can find out more here.