The West Yorkshire and Harrogate Health and Care Partnership Board is made up of representitives from our partner organisations. This includes colleagues working in the NHS, councils and Healthwatch.
Partnership Board Chair - Councillor Tim Swift
Councillor Tim Swift, Leader of Calderdale Council and Chair of Calderdale Health and Wellbeing Board will be Chair of the Partnership Board for the first two years.
"Working alongside communities, the Partnership Board aims to give people the best start in life with support to stay healthy and live longer. Many factors determine whether someone leads a long and healthy life, including good housing, access to green space, and building an inclusive economy that creates more good jobs, reduces health inequalities and promotes opportunity for all. These important factors are at the heart of the Partnership and I'm looking forward to working alongside other Board members to ensure we discuss these issues fully whilst providing the best support possible for those we serve. This is a priority to us all and one I welcome."
Partnership Board Vice-chair - Angela Schofield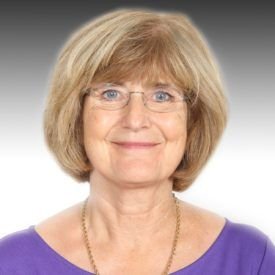 Angela is an experienced chair, non-executive director and senior NHS manager, bringing a wealth of knowledge and experience to the Partnership Board role.
In addition to a career in NHS management, Angela has also worked in higher education at the University of Manchester and Bournemouth University. She has been the chairman of a Primary Care Trust and NHS Foundation Trust in the south of England. In her role of Chairman of Harrogate and District NHS Foundation Trust, Angela chairs the Board of Directors and the Council of Governors.
Partnership Board members - Bradford, Airedale and Craven
| Name | Role | Organisation |
| --- | --- | --- |
| Kersten England | Chief Executive | Bradford Metropolitan District Council |
| Cllr Susan Hinchcliffe | Leader of the Council and Chair of the Bradford and Airedale Health and Wellbeing Board | Bradford Metropolitan District Council |
| Cllr Sarah Ferriby | Portfolio Holder for Healthy People and Places | Bradford Metropolitan District Council |
| Paul Shevlin | Chief Executive | Craven District Council |
| Cllr Richard Foster | Leader of the Council | Craven District Council |
| Brendan Brown | Chief Executive | Airedale NHS Foundation Trust |
| Andrew Gold | Chair | Airedale NHS Foundation Trust |
| Mel Pickup | Chief Executive | Bradford Teaching Hospitals NHS Foundation Trust |
| Dr Maxwell McLean | Chairman | Bradford Teaching Hospitals NHS Foundation Trust |
| Brent Kilmurray | Chief Executive | Bradford District Care NHS Foundation Trust |
| Cathy Elliott | Chair | Bradford District Care NHS Foundation Trust |
| Helen Hirst | Accountable Officer | NHS Airedale, Wharfdale and Craven CCG, NHS Bradford City CCG and NHS Bradford Districts CCG |
| Dr James Thomas | Clinical Chair | NHS Airedale, Wharfdale and Craven CCG |
| Dr Sohail Abbas | Clinical Chair | NHS Bradford City CCG |
| Dr Andy Withers | Clinical Chair and Chair of the WY&H Clinical Forum | NHS Bradford Districts CCG |
Partnership Board members - Calderdale
| Name | Role | Organisation |
| --- | --- | --- |
| Robin Tuddenham | Chief Executive | Calderdale Council |
| Cllr Tim Swift | Leader of the Council and Chair of the Calderdale Health and Wellbeing Board | Calderdale Council |
| Cllr Bob Metcalfe | Cabinet Member - Adults, Health and Social Care | Calderdale Council |
| Dr Matt Walsh | Accountable Officer | NHS Calderdale CCG |
| Dr Steven Cleasby | Chair | NHS Calderdale CCG |
| Owen Williams | Chief Executive | Calderdale and Huddersfield NHS Foundation Trust |
| Philip Lewer | Chairman | Calderdale and Huddersfield NHS Foundation Trust |
Partnership Board members - Harrogate
| Name | Role | Organisation |
| --- | --- | --- |
| Richard Flinton | Chief Executive | North Yorkshire County Council |
| Cllr Michael Harrison | Chair of the North Yorkshire Health and Wellbeing Board and Executive Member for Health and Adult Services | North Yorkshire County Council |
| Wallace Sampson | Chief Executive | Harrogate Borough Council |
| Cllr Mike Chambers MBE | Cabinet Member responsible for Housing & Safer Communities | Harrogate Borough Council |
| Amanda Bloor | Accountable Officer | NHS Harrogate & Rural District CCG |
| Alistair Ingram | Clinical Chair | NHS Harrogate & Rural District CCG |
| Steve Russell | Chief Executive | Harrogate and District NHS Foundation Trust |
| Angela Schofield | Chairman | Harrogate and District NHS Foundation Trust |
| Colin Martin | Chief Executive | Tees, Esk and Wear Valleys Foundation NHS Trust |
| Mrs Miriam Harte | Chairman | Tees, Esk and Wear Valleys Foundation NHS Trust |
Partnership Board members - Kirklees
Partnership Board members - Leeds
Partnership Board members - Wakefield
| Name | Role | Organisation |
| --- | --- | --- |
| Merran McRae | Chief Executive | Wakefield Council |
| Cllr Peter Box CBE | Leader of the Council | Wakefield Council |
| Cllr Faith Heptinstall | Chair of Wakefield Health and Wellbeing Board and Cabinet Member for Adults and Health | Wakefield Council |
| Jo Webster | Accountable Officer | NHS Wakefield CCG |
| Dr Adam Sheppard | Chair | NHS Wakefield CCG |
| Rob Webster | Chief Executive | South West Yorkshire Partnership NHS Foundation Trust |
| Angela Monaghan | Chair | South West Yorkshire Partnership NHS Foundation Trust |
| Martin Barkley | Chief Executive | The Mid Yorkshire Hospitals NHS Foundation Trust |
| Keith Ramsey | Chairman | The Mid Yorkshire Hospitals NHS Foundation Trust |
Other Partnership Board members
| Name | Role | Organisation |
| --- | --- | --- |
| Rod Barnes | Chief Executive | Yorkshire Ambulance Service NHS Trust |
| Kathryn Lavery | Chairman | Yorkshire Ambulance Service NHS Trust |
| Helen Hunter | Chief Executive | Healthwatch Kirklees and Healthwatch Calderdale (representing West Yorkshire & Harrogate Healthwatch organisations) |
| Richard Stubbs | Chief Executive | Yorkshire and Humber Academic Health Science Network |
| Anthony Kealy | Locality Director – West Yorkshire and Harrogate | NHS England and NHS Improvement – North East and Yorkshire |
| Dr Mike Gent | Deputy Director Health Protection | Public Health England (Yorkshire and the Humber) |
| Mike Curtis | Local Director | Health Education England (Yorkshire and the Humber) |
| Andy Clow | Co-opted Member | West Yorkshire & Harrogate Health and Care Partnership |
| Jackie Dolman | Co-opted Member | West Yorkshire & Harrogate Health and Care Partnership |
| Stephen Featherstone | Co-opted Member | West Yorkshire & Harrogate Health and Care Partnership |
| Emma Stafford | Co-opted Member | West Yorkshire & Harrogate Health and Care Partnership |
Additional attendees
| Name | Role | Organisation |
| --- | --- | --- |
| Ian Holmes | Director | West Yorkshire & Harrogate Health and Care Partnership |
| Jonathan Webb | Lead Director of Finance | West Yorkshire & Harrogate Health and Care Partnership |
| Dr Peter Davies | Regional Ambassador for West Yorkshire and Harrogate | Royal College of General Practioners |
| Dr Soo Nevison | Chief Executive Officer | Community Action Bradford & District (representing West Yorkshire & Harrogate Voluntary and Community Sector organisations) |