Communications and social media toolkit
Twitter post text
Our services are extremely busy; we know it's frustrating. Abuse towards our colleagues can contribute to us losing staff, leaving gaps and making it harder to run our services. We're all here to help each other – please be kind.
wypartnership.co.uk/leaving-a-gap
#WYLeavingAGap
Image alternative text: Abusive behaviour can leave gaps. We're all here to help each other - please be kind.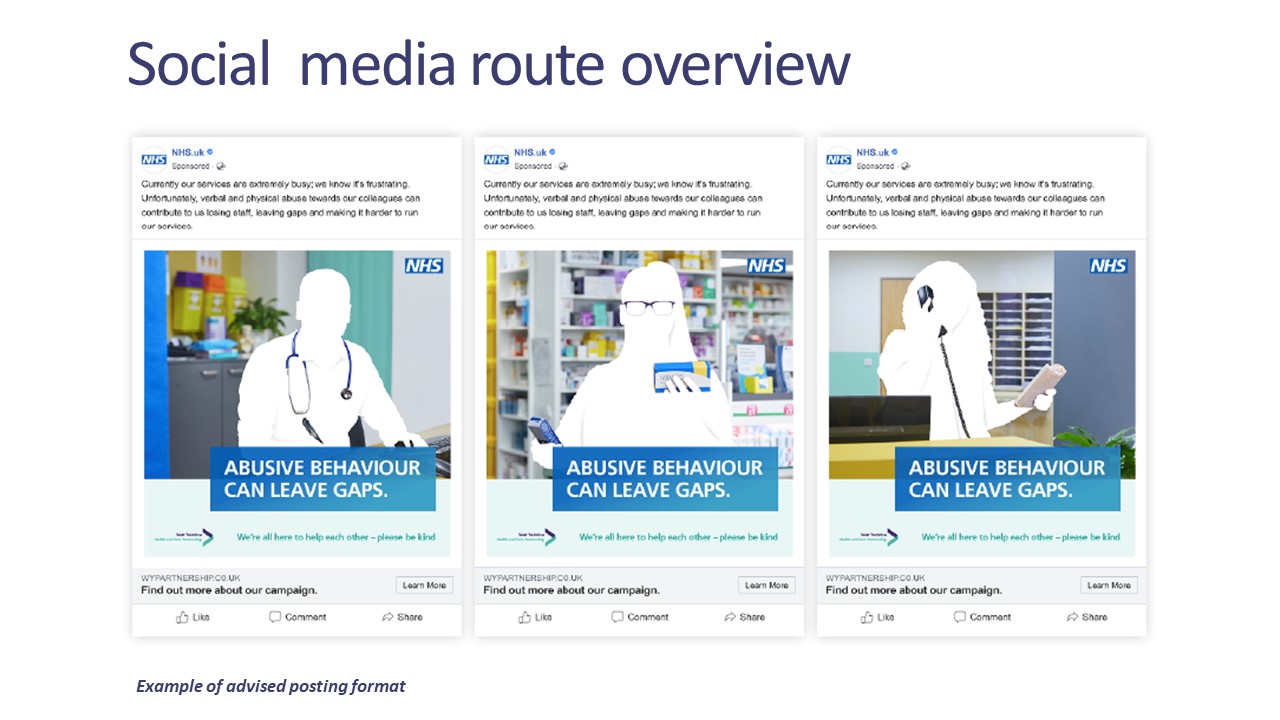 Communications and social media toolkit (download as Microsoft PowerPoint)
Communications and social media toolkit (PDF)
In our approach we have created communications that highlights the real consequences of abusive behaviour. We have used real life settings to draw the attention of the viewer to the fact that if they abuse a member of the primary care team they might leave the NHS. This creates gaps in the service, meaning that it becomes harder for it to run smoothly and efficiently. Making it harder for everyone.
The text in the campaign materials takes a factual and balanced tone. While we are pointed in telling our audience that abusive behaviour creates a negative outcome for everyone, we are also consolatory in recognising that due the high demand, things aren't perfect. In this way we hope people will feel sympathetic and be more understanding towards staff. The photography does not feature the person being abusive, as the viewer could equally become angered or disassociated with the person shown. Neither does the campaign materials show the primary care worker, as it can be seen as being representative of everyone in the organisation.
Campaign assets to download and use
Facebook
Instagram
LinkedIn
Twitter
Website
Email signature
Online meeting background
Posters and leaflets
Message translated into community languages
Full asset list, listed alphabetically
This full asset list includes some alternative file formats of certain assets.