About our programme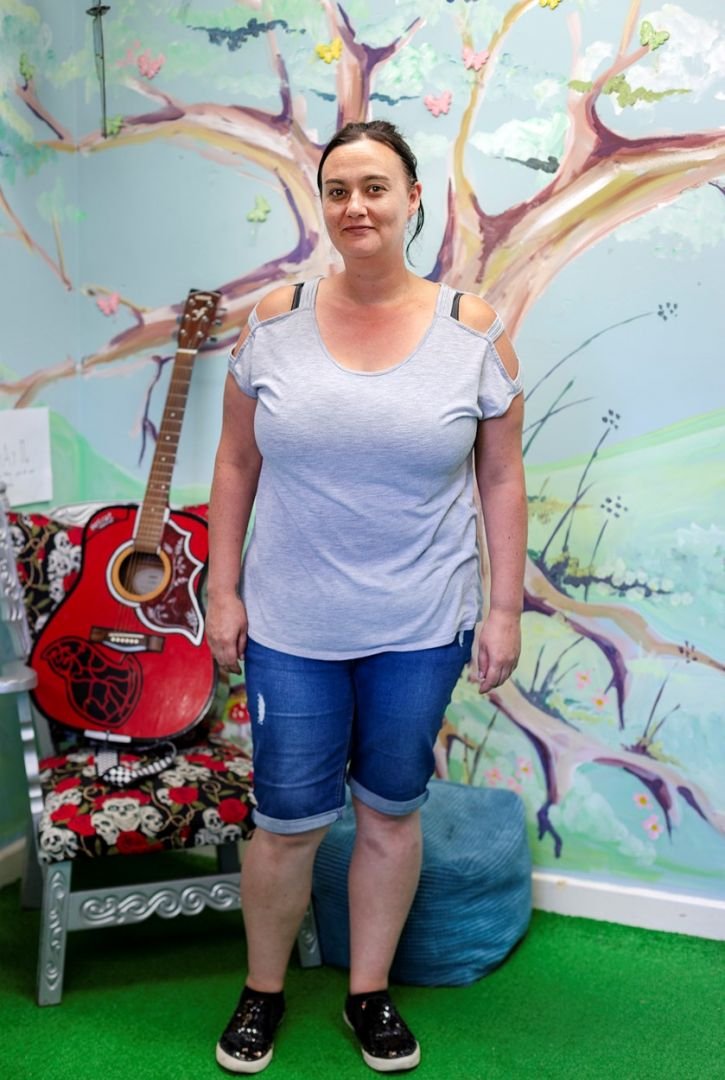 Improving health and wellbeing is at the very heart of the partnership and we are working with people, communities and organisations to seize new opportunities for improving health.
We are working with partners to reduce health inequalities due to social, geographical or other barriers and by addressing some of the preventable differences that contribute to inequality; we are tackling the unjust differences in life expectancy which exist across our area.
For example, people with learning disabilities have worse mental and physical health than people without, and we are working with people with learning disabilities so they can become health and care champions for our priority programmes including cancer, mental health, maternity care, and hospitals working together.
Our environment has causal links to health and it is our ambition to work with all key organisations, sectors and communities, particularly around preventing ill health and promoting wellbeing.
Our aim is to increase the years of life that people live in good health across West Yorkshire and Harrogate compared to the rest of England. We will reduce the gap in life expectancy between the people living in our most deprived and least deprived communities by 5% by 2024, reducing the gap by six months of life for men and five months of life for women.
Partnership invests £1million to help keep thousands of people warm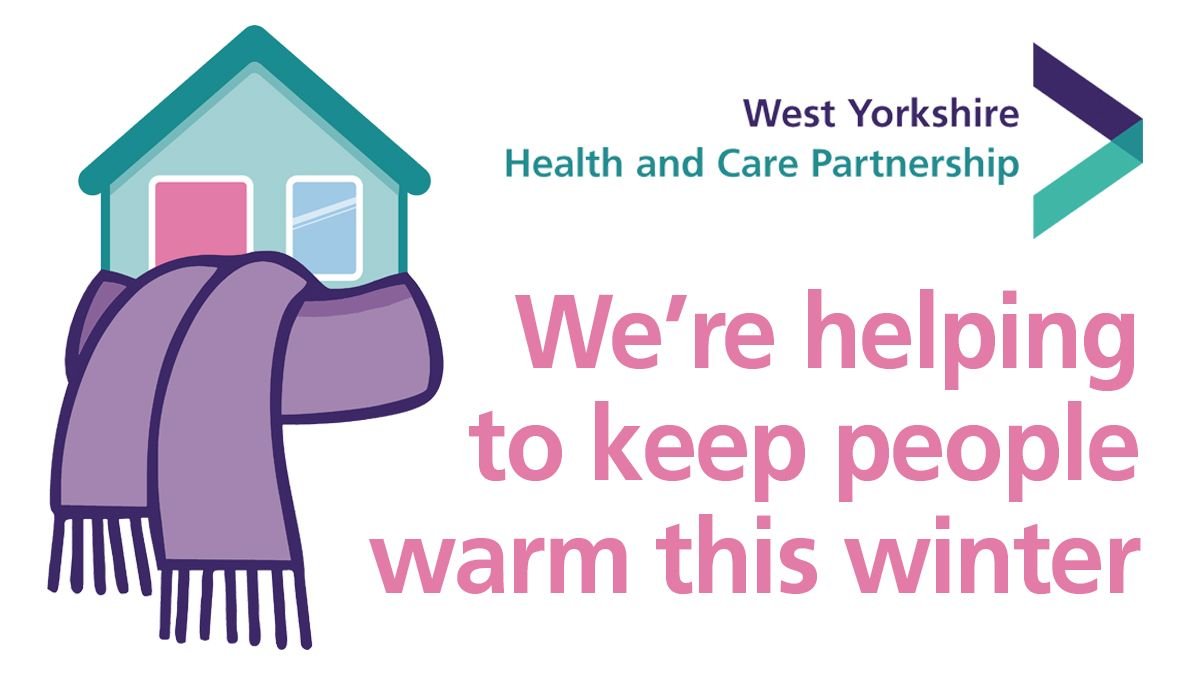 West Yorkshire Health and Care Partnership (WY HCP) is investing £1millon to help keep people warm this winter, so they can live a long, healthy life.
The funding will support affordable warmth by increasing low-income households' energy efficiency rating, giving advice on reducing their energy bills, and helping people access additional support they are entitled to.
The Partnership of NHS, local councils, housing associations and the voluntary community social enterprise sector is working across Bradford district and Craven, Calderdale, Kirklees, Leeds, and Wakefield. The funding aims to benefit people, through a boost to existing projects such as home insulation, boiler repairs, financial savings and benefits advice and heating grants, with the aim of reducing health risks associated with poor housing and cold homes.
See our news release for more information.
2020 Annual Report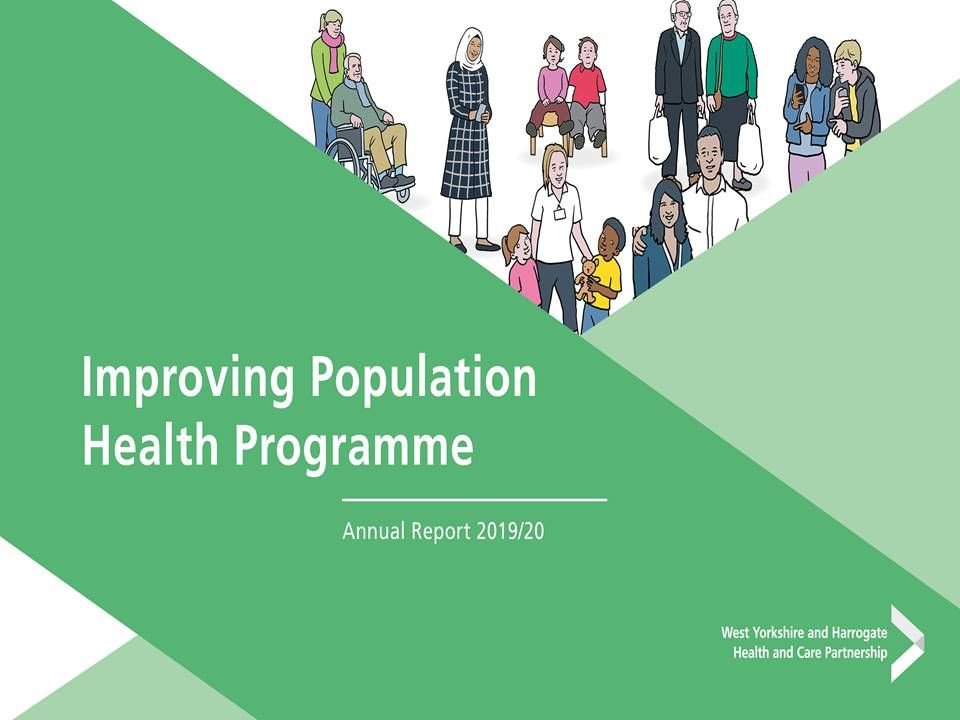 2020 has been an unprecedented year for people's health and wellbeing. The pandemic has brought a sharper focus on inequalities in our society and a demand for work at scale and at pace to improve the lives of the most disadvantaged – to consider what's good for all folk. The West Yorkshire and Harrogate Health and Care Partnership Improving Population Health Programme has been in the vanguard of a collaborative movement in the region to identify opportunities and mobilise projects that will make a real difference.
The Programme's first Annual Report provides a digest of the year's work, case studies and a look ahead to what's planned for 2021/22.
You can read more about the report here and a news release about the Report here.
Improving Population Health featured on the 'We Work Together' podcast
In this episode of the We Work Together podcast, Sarah Smith (Partnership programme lead for improving population health), talks with Robin Tuddenham, CEO for Calderdale Council, and Dr James Thomas, Chair of NHS Airedale, Wharfedale and Craven Clinical Commissioning Group. Robin and James are joint senior responsible officers for the Partnership's Population Health programme. As well as the podcast's usual focus on leadership, there is discussion on the wider determinants of health such as housing, homelessness and climate emergency, and how we can do more to listen to our communities.
Helping people manage feelings of grief and loss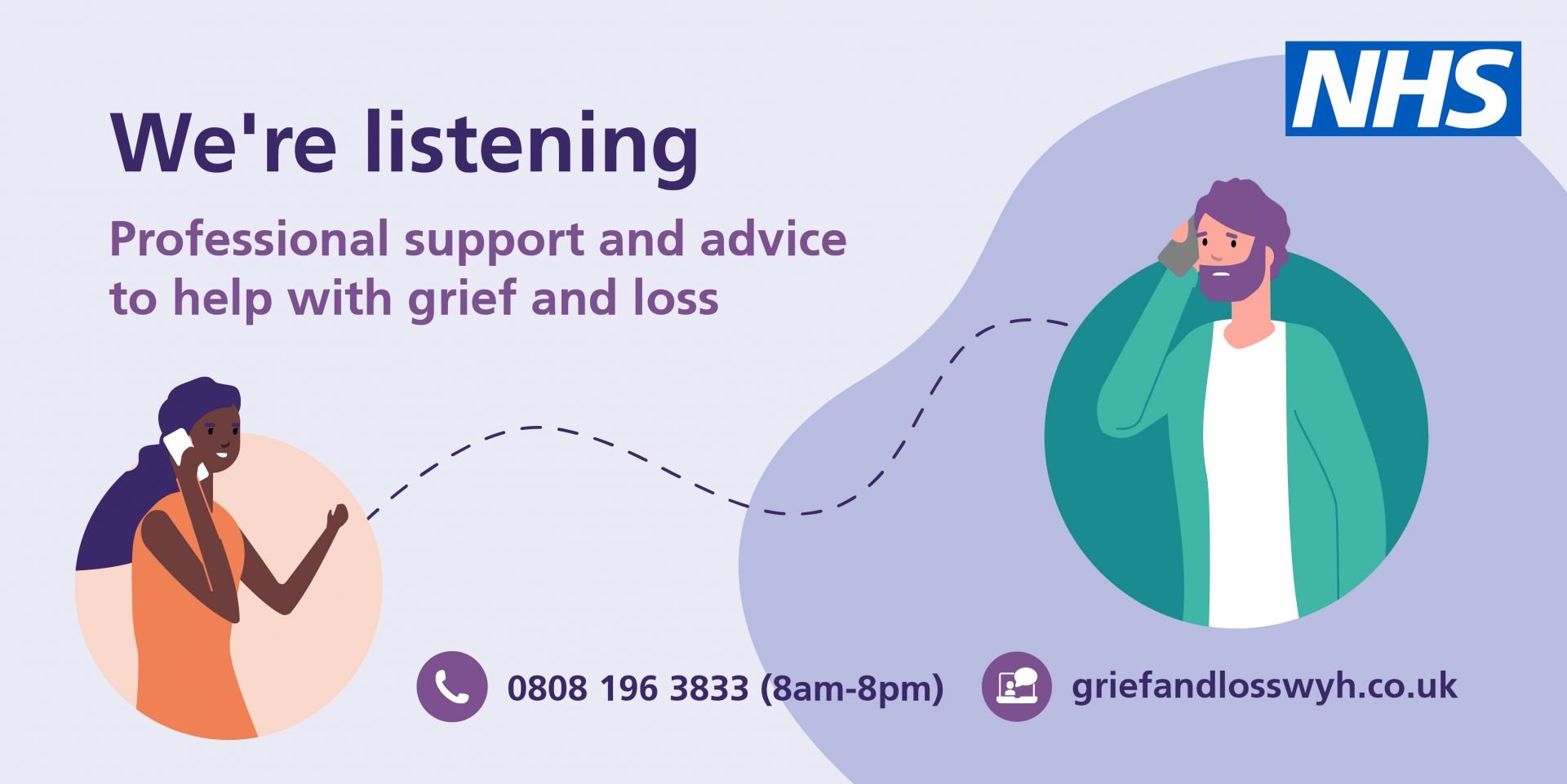 As the pandemic has progressed, it has become clear that in addition to some people experiencing the death of family and friends in difficult and painful circumstances, many are feeling the impact of a loss of a way of life, normal contact opportunities, social and work interactions. Restrictions may also mean that the usual practical and emotional support people can physically get from family, friends, faith groups, community groups during difficult times may not be there.
The West Yorkshire and Harrogate Health and Care Partnership's Grief and Loss Service aims to bolster the local place offer by offering information and advice and, where appropriate, signposting into local place based services for specific counselling or other support.
The service is a free telephone helpline that operates 8am-8pm on 0808 196 3833, 7 days a week, and an online chat facility.
West Yorkers - population health presentation on mental health, learning disabilities and/or autism
This presentation uses 100 people to represent the 2.7 million people who live in West Yorkshire and Harrogate.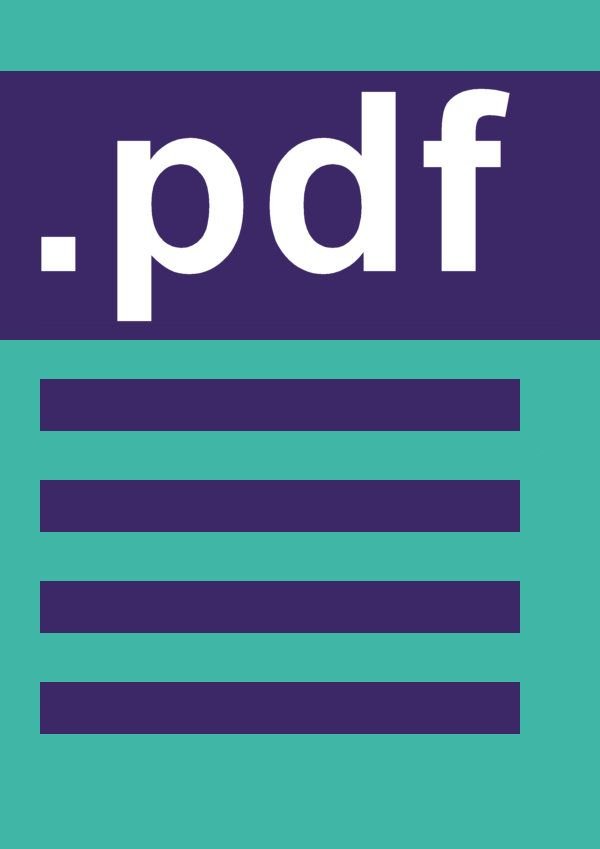 West Yorkers presentation