In the last Partnership weekly update of the year, we reflect on the last 12 months and invite you all to read the leadership messages and blogs, watch the vlogs and other videos and listen to the podcasts recorded by colleagues from over the past year. Thank you to everyone who has shared their professional and personal experiences, every week of 2021.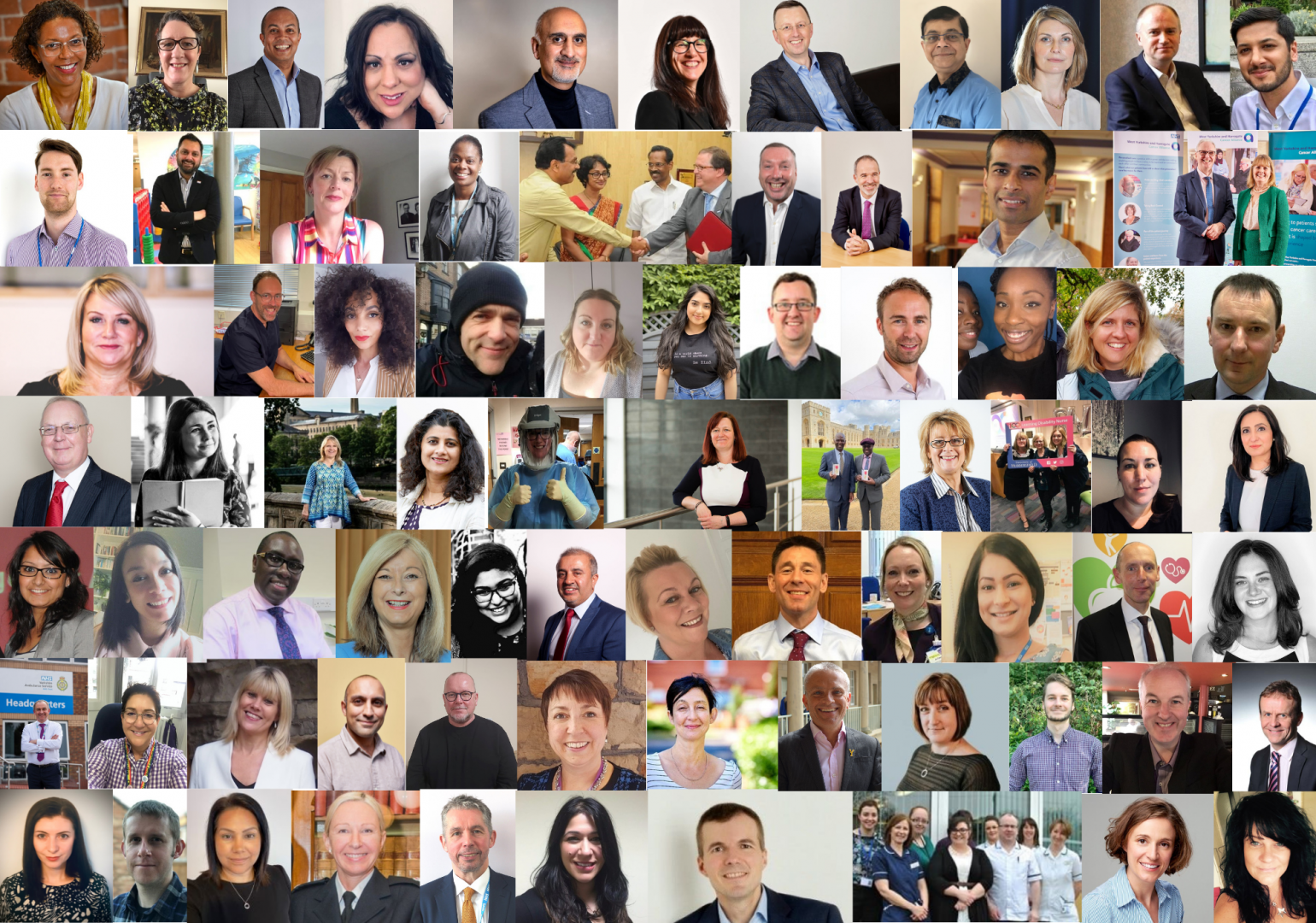 What's been happening this week?
Booster jabs hit record level in West Yorkshire
It's been a record week for booster jabs in West Yorkshire, thanks to the amazing work of everyone across the region. Over 187,000 vaccinations were delivered across the region, a jump of almost three-quarters compared to the previous week and the highest number of boosters delivered to date. Additional appointments have been made available at all centres and hours extended, with staff at community vaccination centres, pharmacies and local GP services working tirelessly to get people protected as quickly as possible. The number of jabs delivered rose dramatically throughout the week. Just 24 hours after the call to increase appointments, vaccinations were up by over 50% and by the weekend had almost doubled when compared with the same days the previous week.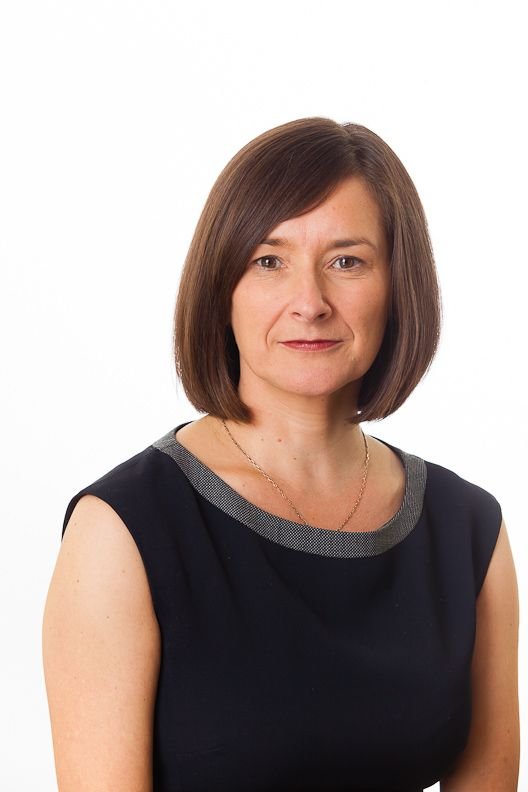 Carol McKenna, Senior Responsible Officer for the West Yorkshire Vaccination Programme said she could not praise staff highly enough for all they'd done to ramp up the vaccination effort:
"The response from both our vaccination teams and people in West Yorkshire has been brilliant. It's fantastic that so many people are coming forward for their boosters, and we're continuing to work flat out this week to get as many people jabbed before Christmas as possible.

"There are still some appointments available this week and we will be offering a range of bookable and walk-in appointments between Christmas and New Year, so we are urging everyone to get their jab as soon as they are eligible. Boosters can now be given three months after your second dose so make sure you get yours as soon as possible as we know this is vital to protect people against the Omicron variant."
System Oversight Leadership Group
Last Friday (17 December), the Partnership's System Oversight Assurance Group, which is made of health and sector leaders, coordinated by NHS England met. The aim was to discuss our local action set to prioritisation and escalation, in response to the requirements of the NHS Omicron Operational Letter, 13 December. Our priority is to keep communities and staff safe as we prepare for any future wave of the virus.
John's feeling healthy and loving life
We asked John to keep a video diary of his journey on the Healthier You NHS Diabetes Prevention Programme.
In part 5, we find John eight sessions down and five to go. It's December and perhaps the trickiest part of the journey with all the temptations that the festive period brings. John recaps on what he's learned so far and describes how the most recent session looked at recognising cravings and managing the hunger scale.
He says he's feeling healthier, continues to lose weight and is still learning from and enjoying the programme.
'Everyone In', Calderdale's pathway for rough sleepers
Calderdale Council has used government funding to provide 25 units of self-contained flats and long-term accommodation to help prevent homelessness and drive down the number of rough sleepers in the local area. These units offer a range of on-site support for residents including support on how best to 'Move On' and an NHS-run wound clinic to treat emergency injuries and provide access to sexual health, drug, and alcohol services.
Following a review and learning through 'Everyone In', Calderdale's pathway for rough sleepers was developed through this additional funding. The various new funding streams, including the Homelessness Prevention Grant, have really helped us shape a new approach in Calderdale and a focus on prevention, intervention and recovery for people who become homeless.
The Winter Transformation Fund has enabled Calderdale's winter shelter with Christians Together to be self-contained and supported by a multi-agency approach, where housing providers come together to look at Move On options; the NHS has a wound clinic on site; and there is access to sexual health, drug, and alcohol services.
To prevent rough sleeping there was a need for a service that not only provided accommodation, but also a range of support in one place, all year round.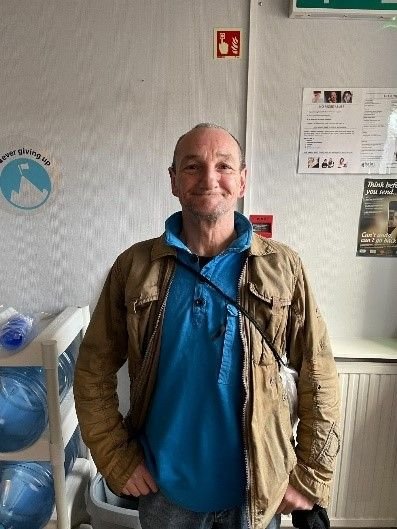 The Rough Sleeper Accommodation Programme has allowed Calderdale to have 17 units of long-term accommodation. The properties were purchased by Horton Housing on the open market and refurbished to a high standard. Each tenancy will be supported by a support worker, who is able to work flexibly.
John is a 49-year-old man who now has a long-term tenancy after a member of the public found him rough sleeping in a tent in the undergrowth in Sowerby Bridge, Calderdale. John told his support worker that some people feel ashamed to ask for help, but he wants people to see the difference that support has made to him.
John said: "From getting out of the tent in Sowerby Bridge and meeting the support services, I don't think I'd be here today. I feel alive, better, stronger in myself, more confident, no drugs. Without support I wouldn't be here."
Congratulations to Young in COVID Bradford
Congratulations to everyone involved in the Young in COVID project in Bradford, who picked up a national award from Frank Bruno last week for their fantastic work to support people's mental health and to tackle loneliness.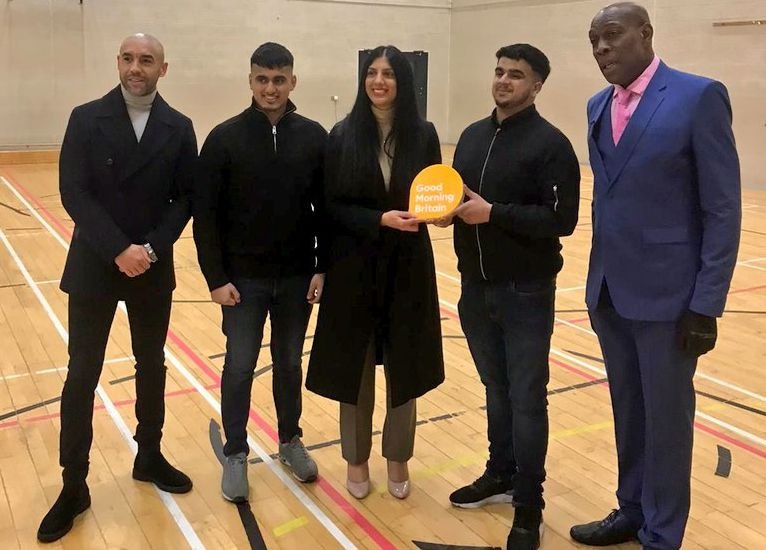 Allied health professionals share what they have learnt
Caroline Frascina (AHP Faculty Lead) and Claire Gardiner (Senior Lecturer at Leeds Beckett University) reflect on what they have learned from ethnic minority allied health professionals' colleagues about improving diversity in the allied health professions. Please see the full article published in Dietetics Today.
Connected on Inclusion
The Connected on Inclusion week in October hosted our inaugural Race Equality Awards to recognise the talent and commitment to race equality that exists across our Partnership.
Without leadership from our people and teams, our efforts would not be where they are. Congratulations to all the winners, those shortlisted and everyone who works hard every day to be inclusive.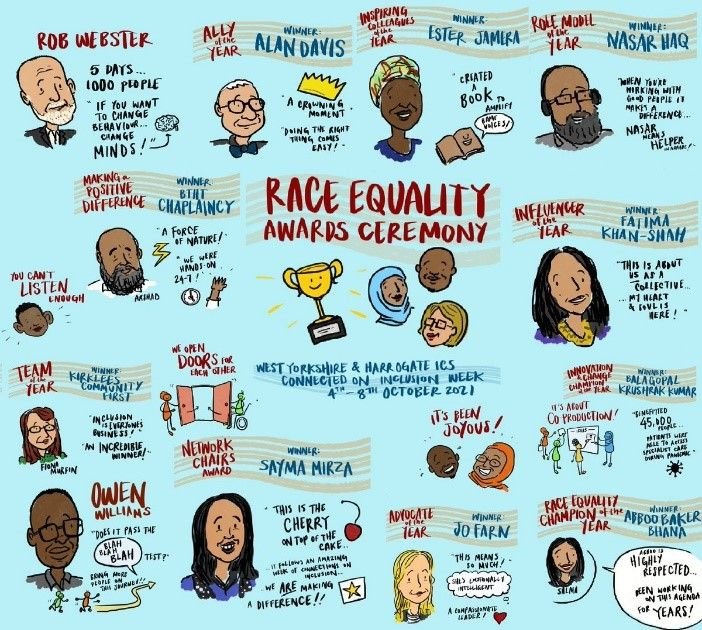 Reducing travel with TytoCare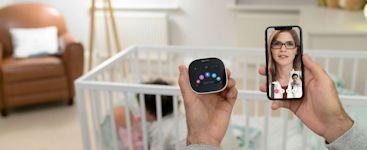 The Yorkshire & Humber Academic Health Science Network has launched a third pilot project with Calderdale and Huddersfield NHS Foundation Trust who are trialling the TytoCare remote monitoring device with the paediatric cross-site team. This enables nurse practitioners to obtain senior clinical support and review even when they're not based at the same hospital site.
See the transforming remote patient monitoring in the region news article for more information about how we're working across the region to adopt this technology which helps to reduce travel to and from hospital appointments for patients as well as enabling community teams to obtain further clinical support remotely.
Let's DiaBEAT this animation now available in different languages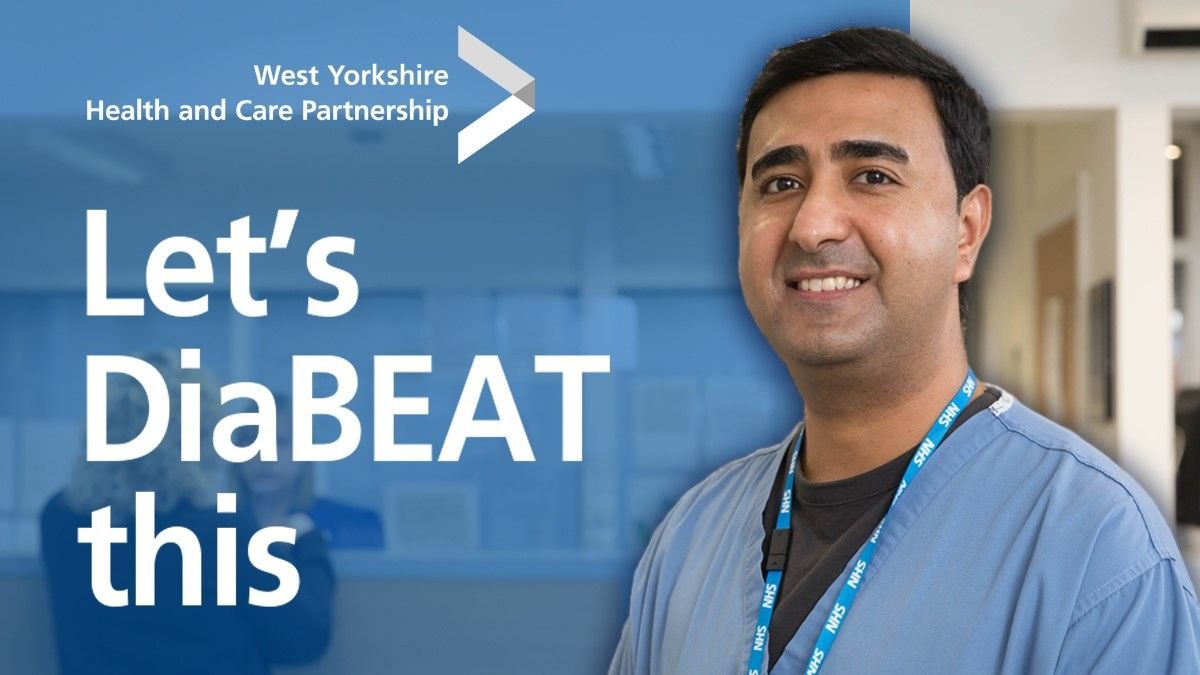 Our Let's DiaBEAT this animation, where we've animated the partnership's Clinical Diabetes Lead Dr Waqas Tahir, is now available in Polish and Punjabi. The video is intended as a useful resource for healthcare professionals to signpost patients who want to find out more about preventing diabetes.
Managing and preventing diabetes - posters available
We have developed two posters, one for GPs and the other for patients summarising the national programmes available to help prevent and manage diabetes and have written to practices to let them know. Laminated versions of the patient poster are being sent to all practices to put up in waiting areas. You can also find these resources on our diabetes communication resource centre.