Hey everyone,
I'm Pam Bhupal, born and bred in Leeds and a proud Yorkshire lass. I started working for Calderdale Council in May 2018, working in the Chief Executive's office. I work in health, supporting Robin Tuddenham and Cllr Swift in the regional space.
I want to share how I used my heritage and experiences to help set up the Calderdale BAME Network and how this also contributed to the work I do across Calderdale health and care system and West Yorkshire and Harrogate Health and Care Partnership.
I'm not the first in my family to contribute to the success of our country or indeed our region. My folks came to Yorkshire in the 1960s and my parents worked as an engineer and home help for many years until recently retiring.
My siblings and I grew up in a predominantly white area and we were the 5% ethnic minority in both primary and secondary schools and it really didn't bother us one bit that we were a minority. I was the only brown girl at Brownies; the irony of it isn't lost on me now!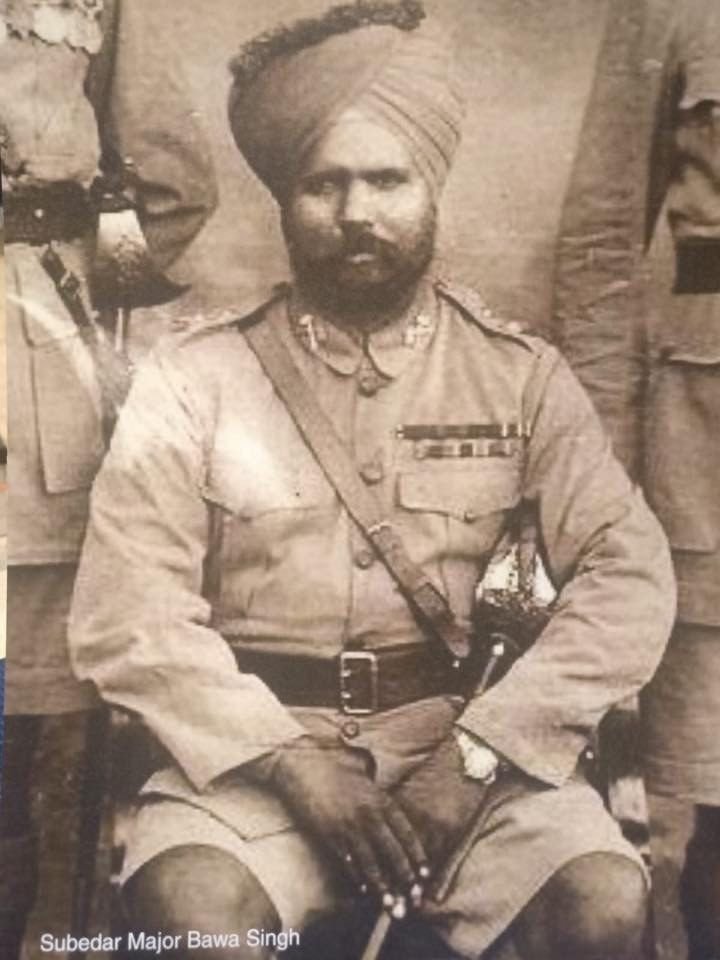 It is the stories that we don't always hear or learn about that remind us that many of us have family members and ancestors who have shaped our collective history. Only recently on my mum's side, my family has come to learn about my great grandfather's involvement in WWI (see attached picture), where 1.3million Indian soldiers fought as part of the British Empire. My great grandfather Subedar Major Bawa Singh who was stationed out in the Aden, Saudi Arabia in WWI. Where the British Army were keen to take hold and fight the Ottoman Empire. This wasn't the only historical event that was shaped by Britain's past.
My mum's side also crossed the India/Pakistan border during the 1947 partition – the largest forced migration in the 20th century. I encourage you to learn more about this bloody, deadly and traumatic journey many endured. I guess these stories and history shape who I am today.
Five years ago, my mum became president of the local Sikh temple (the 1st woman in Yorkshire to take up this role, go Mum!). It wasn't easy for her managing a large budget, jealously from other women and operating in a man's world but I'm super proud. She introduced surplus food to be sent to the local food bank, connecting with the wider community around the Gurdwara and healthier servings of food.
So what does that mean for me now? My folks came here with nothing but worked hard, this is instilled in me, in appreciating what I have and working hard to achieve. My faith also adds to that, as the three pillars of Sikhism are to earn an honest living, share with those less fortunate and connect with God. Education was really important for my folks and me and my siblings all have degrees, all working and contributing to society.
I hope my story shows that everyone has their own fascinating stories to tell. Stories shaped by pockets of tragedy, traumatic experiences and of immense triumphs over adversity. These shape our view of the world allowing us to bring fresh perspectives and ideas to decision making.
Pam
This blog was originally published as part of the West Yorkshire and Harrogate Health and Care Partnership's Black History Month blogs series.