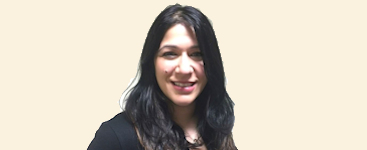 A new appointment has been made to the West Yorkshire Mayoral Combined Authority following an open recruitment exercise.
Fatima Khan-Shah will become West Yorkshire's first ever Inclusivity Champion, as part of the Mayor's pledge to achieve greater equality across the region.
As part of her role Fatima will work closely with regional leaders and the communities they serve, providing expert advice on inclusion and addressing regional disparities including social, economic and health. The role will work across the Mayor's Office and West Yorkshire Combined Authority as well as the West Yorkshire Health and Care Partnership. 
Fatima has a wealth of experience advising on legislation and government policy on key issues such as Diversity, Long Term Health Conditions, Personalised Care and Carer Support. In her current role as Associate Director at the West Yorkshire Health and Care Partnership, Fatima is an advocate for Public and Carer Involvement, Compassionate Leadership and Diversity and Inclusion. Outside of her role within the NHS, she is also a podcaster and blogger focussing on equality, diversity and inclusion, as well as authentic leadership.
Speaking of her new role, Fatima Khan-Shah said: "As a proud British Asian Muslim woman, I am so excited to be starting this important position which harnesses the potential of working collaboratively across health and local government to address inequality.
"My hope is that this role brings opportunity to our marginalised communities, and ensures that their lived experience is listened to, acted upon."
Recruitment for the position was undertaken by the Mayor of West Yorkshire, Tracy Brabin, and the NHS West Yorkshire Integrated Care Board (ICB) Chair, Cathy Elliott.
Mayor of West Yorkshire, Tracy Brabin said: "In West Yorkshire, our biggest strength is our diversity, and we are determined to make sure our region works for all.
"I'm thrilled that Fatima will become our first Inclusivity Champion. Her knowledge, understanding and compassion will be invaluable as continue to tackle inequality in all its forms.
NHS West Yorkshire Integrated Care Board Chair, Cathy Elliot said: "I'm delighted that Fatima has been appointed to this role. She brings a wealth of experience and is passionate about public involvement, compassionate leadership and diversity and inclusion, all of which will be crucial.
"We know that people's lived experiences, diverse perspectives and backgrounds create stronger organisations that deliver better outcomes for the communities that they serve. This is fundamental to both the Combined Authority and our Health and Care Partnership, as we seek to create a region where people prosper and thrive."