Connection on Inclusion Report
This report provides an overview of the Connected on Inclusion week held by the Partnership's Race Equality Network in October 2021 and the subsequent forward plan. Throughout the week-long programme of events, we aimed to connect our people, communities, and systems around our common purpose of inclusion so that we can go further together.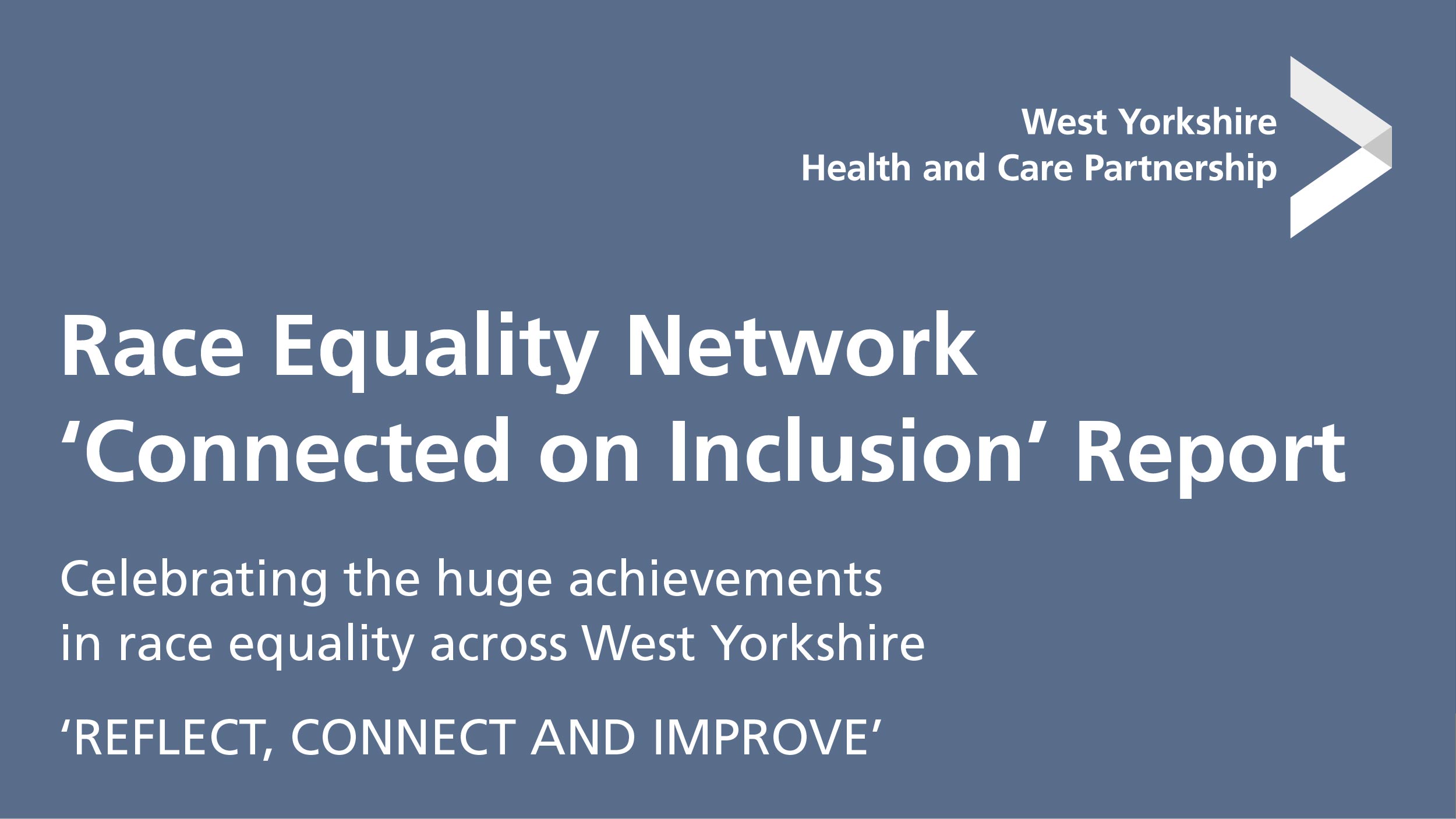 With almost 1,300 registrants, we certainly achieved our ambition.
The celebratory week highlighted numerous opportunities to go further together for everyone that Connected on Inclusion. The report is available in the following formats and is summarised in the animation above.
---
Background
In October 2021 we took the opportunity to celebrate the rich diversity of our people by hosting a week-long celebration of our communities. The event gave us the chance to showcase the work taking place across the area to connect on inclusion, whilst celebrating diversity within its workforce, learning from others, and highlighting the positive difference made when all come together. A number local, regional, and international speakers were invited to present, discuss, and debate the hot topics associated with diversity and inclusion across society.
Among our distinguished guests were Cllr Pandor, Leader of Kirklees Council and Partnership Lead for Inclusion, our own CEO, Rob Webster, The King's Fund and Professor at Lancaster University Michael West CBE, Dr Habib Naqvi Director, NHS Race and Health Observatory and Nadine Pemberton all the way from St Lucia. As a previous Executive Director of Legal for Social Work England and current consultant coach and mentor, Nadine gave a wonderful insight into her leadership journey.
The week was hosted and delivered using digital technology.
Our aim
Our main objective was to learn and share our Partnership approach to championing diversity, inclusivity, and equality. There were also discussion concerning the transformation made since we launched our race review in October 2020 into the impact of COVID-19 on minority ethnic communities and colleagues.
Rob Webster, CBE, and CEO for West Yorkshire Health and Care Partnership said:
"This is an important week for us, where we will again be raising the profile of our diverse workforce and the work, we are doing to deliver on race equality in our Partnership. This event is another opportunity for us to ensure people see the ongoing commitment we have to addressing a social and systemic issue. We have come a long way in the last 12 months and the work of the Network has been outstanding. These achievements would not have been possible without the energy, motivation and passion they bring to the change that's needed."
The last day of the event, saw an Inclusion Award Ceremony, which celebrated the talent, leadership and inclusivity of our diverse workforce and communities.
Next steps
We will build on our learning whilst continuing on our journey to become a fully inclusive diverse partnership which recognises, develops and celebrate talent.
The Network has also been involved in the West Yorkshire Vaccine Programme to encourage take up. Other examples include a toolkit for recording ethnicity being embedded within the Partnership's Development Framework. We will further develop our award winning Fellowship Programme to reach more colleagues.