"I was a bit cynical about the NHS Diabetes Prevention Programme at first, we all were. That was until we, realised that this wasn't about a fad diet but about making small changes."

Steve, Huddersfield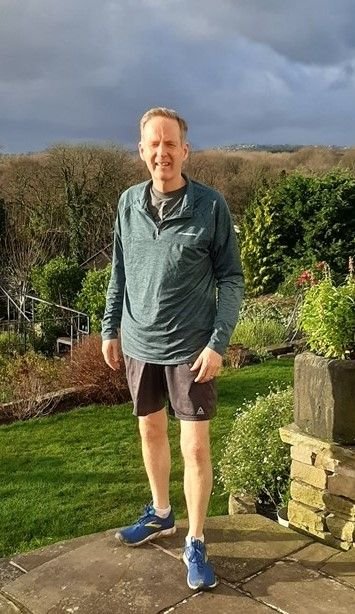 The NHS Diabetes Prevention Programme (NDPP) is a free 9-month behaviour change programme for those at high risk of developing type 2 diabetes. It helps patients receive the tailored support they need to reduce their risk and includes: education on healthy eating and lifestyle; help to lose weight; and access to exercise programmes. Type 2 diabetes is one of the biggest health challenges of our time with around 4.9 million people in the UK living with the disease and around 347,000 in West Yorkshire and Harrogate.

Our ambition is to identify everyone in the region who is at risk and offer them a place on the Healthier You: NHS Diabetes Prevention Programme so that they receive the support to change their lifestyle in a friendly and supportive environment.
What we are doing?
Since August 2019, we have referred over 14,000 patients living across the area to the NHS Diabetes Prevention Programme. Here's one patient's story of their time attending the programme.

When Steve was told that his blood sugar levels were in the pre-diabetic range, it wasn't a total shock. Although he wasn't excessively overweight and didn't smoke, Steve knew that his family history and genetics meant he was at greater risk as both his parents developed diabetes later on in life.
Steve followed the advice of his GP at Rose Medical Practice and signed up to NDPP, he told us "For me, small changes meant things like cutting out a sandwich at supper, eating more pulses instead of bread and reducing my portion sizes. It wasn't about eliminating everything - that was a real eye-opener.
I liked how programme sessions were pitched, you didn't get preached at and everything was easy to do." Steve got a pedometer which helped create a sense of competitiveness with himself and kick-started the 'Couch to 5k ' running plan. Getting out in the garden also helped Steve to keep active and burn the calories.
The impact was life changing. Steve's blood sugar levels came down and he's no longer assessed as high risk.
The weight came off too - and has stayed off so Steve is now at his perfect weight for his age and height.

Asked what advice he'd give to someone referred to the programme, Steve had this to say: "It's not too radical, be opened minded and go with it. The difference is amazing - without appearing to do very much you can achieve a lot!"