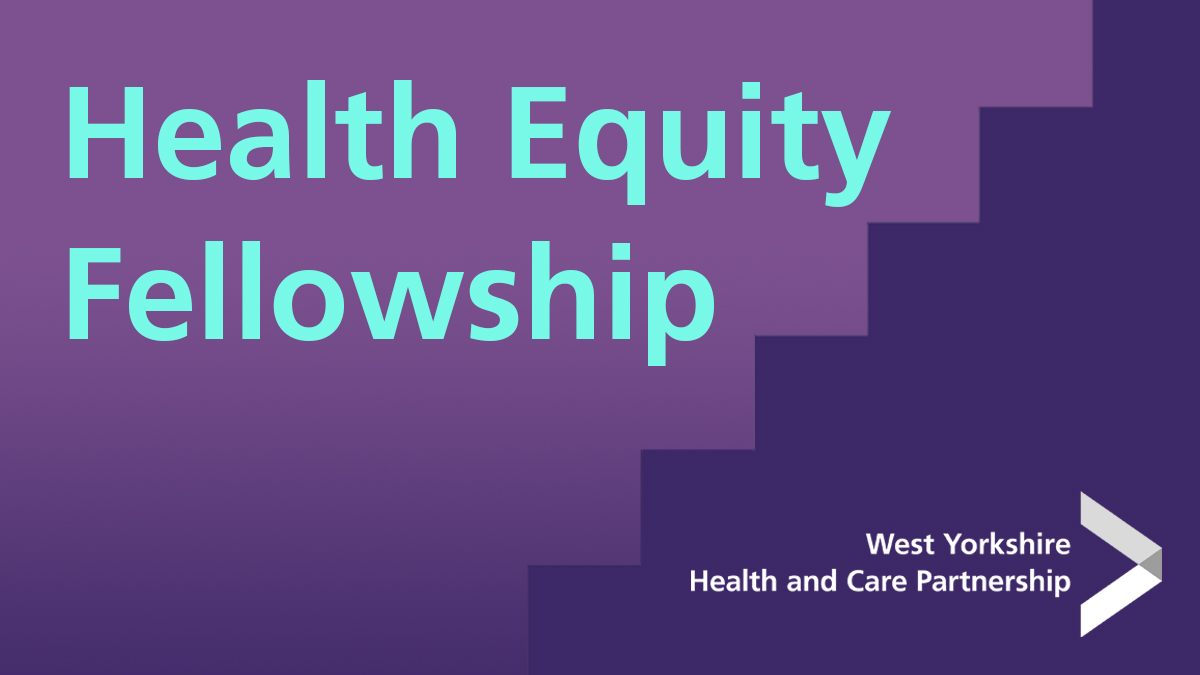 In 2021, we launched a Health Equity Fellowship Programme for our Partnership, looking for fellows to join us and to support our work to tackle health inequalities and make West Yorkshire an equity informed system. The successful applicants have now been appointed.
An equity informed system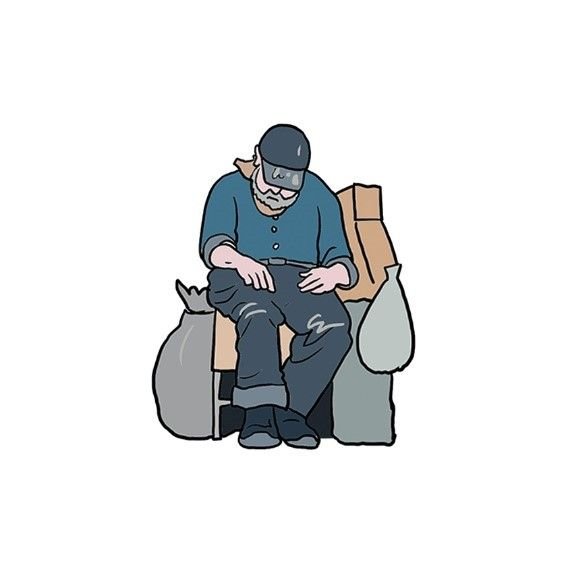 The Health Equity Fellowship Programme is part of the West Yorkshire Health and Care Partnership Health Inequalities Academy, working towards the ambition to equip all staff with an understanding of the individual and collective action we can take to create a more equitable health and care system.
We have set strategic ambitions to reduce health inequalities. The need for these ambitions has been reinforced by health inequalities made worse by the COVID-19 pandemic.
Addressing health inequalities requires a whole system approach from strategic planning and leadership to community level service delivery. This fellowship programme seeks to develop colleagues across West Yorkshire who understand the foundations of health inequity and have the knowledge, skills, and courage to build more equitable organisations and communities.
The funding supported applications from the voluntary community social enterprise sector to backfill time for successful applicants for a minimum of five fellowship positions, from the 30 available.
Programme expectations
The Health Equity Fellowship runs between March 2022 and November 2022. The fellows dedicate one day a week of their time to attend health equity training and work on a health equity project. The projects can be delivered in the applicant's usual place of work or contribute to wider joined up or system approaches taking place across the area.
Candidates are expected to:
Commit to one day a week to work on a Health Equity Project.
Participate in the Foundation of Public Health Course – this is one afternoon per month over a period of six months. This is supplemented by an additional introduction and wrap up session for the Fellowship.
Programme objectives
Identify and respond to health inequity and inequalities
Build equity and inequalities champions across West Yorkshire
Create a health equity fellow peer Network
Share learning and best practice across WY
Who could apply?
The fellowship was open to all employees in West Yorkshire health and care organisations irrespective of their current job role or current job grade. Applicants need to confirm prior support/commitment from their employing organisation that they will have protected time to participate fully in the fellowship programme.
Applicants also need to:
Be passionate about health equity
Seek the knowledge, skills, and courage to create more equitable organisations and communities
Want to become health equity champions and work with others to achieve change
Be committed to the delivery of a Health Equity Fellow Project
Agree to undertake the formal learning as part of the fellowship programme.
The West Yorkshire Health Equity Fellows Programme is designed to bring together the diverse organisations and professionals that influence health and well-being as attracting applicants that are representative of the communities we serve. There were no specific educational requirements or 'preferred' professions.
How applicants applied?
Applications opened for expression of interest on Monday 1 November 2021 and closed on Wednesday 15 December 2021.
Applications were made via a statement of interest; this included a request for applicants to provide a brief description of a health equity issue in their organisation that they would like to work on during the fellowship.
Statement of interest
To apply for the West Yorkshire Health Equity Fellow Programme, applicants needed to complete and return a statement of interest form to Emmerline Irving Senior Manager for Improving Population Health emmerline.irving@nhs.net by 5pm on Wednesday 15 December 2021.
Selection criteria
The programme develops and supports 30 fellows from across West Yorkshire to equip them with the knowledge, skills, mentors, and networks to advance health equity in their area of work across their organisations and communities. During selection we considered how applicants demonstrated prior commitment and/or passion to improving health equity and reducing inequalities.
A selection panel scored the expressions of interest against the following selection criteria.
Strength of statement of interest, including personal motivation, commitment to health equity, application in the workplace and continued application of learning following the fellowship.
Quality of proposed project
Confirmation of support from applicant's line manager.
We also seeked to recruit fellows from across West Yorkshire that reflect both a variety of professional background and are representative of the communities we serve.
Programme benefits for fellows
Opportunity to enhance fellows' learning, skills, and capability to address inequalities through the successful delivery of a health equity project
Opportunities to expand professional networks through engagement with other fellows
Link with local public health mentors to embed learning and generate cross-sector relationships
Attending training delivered by Health Education England and University of Leeds offering access to materials, seminars, and other educational opportunities designed to support the fellowship
Participation in the West Yorkshire Health Inequalities Academy and Communities of Practice
Exposure to experts, programmes and organisations pioneering positive change
Publication of health equity projects on the West Yorkshire Health Inequalities Academy website and across the partnership
Fellows will be part of a national pilot and learning which will be shared via NHS England / Improvement across the country.
Foundation public health programme
The formal learning programme for health equity fellows will run for half a day per month over a six-month period within the fellowship. It is supported by the Faculty of Public Health and administered through the University of Leeds. It will include:
Introduction public health; the context and climate of practice
The Leadership 'Toolkit'
Coaching skills
Prevention and a life-course approach to public health
Tackling inequalities; wider determinants of health
Health protection
Quality improvement approaches to reducing health inequalities
System leadership to reduce health inequalities
The training is accredited, and fellows will receive a certificate from the University of Leeds on completion of the course.
Projects
We wanted to make sure we have a variety of projects addressing equity and inequalities to achieve the best outcomes for our population and sought ideas from partners.
Here are the project ideas we have received so far:
Questions and answers
For more information see the questions and answers. If you still have a question that isn't answered here then please contact: