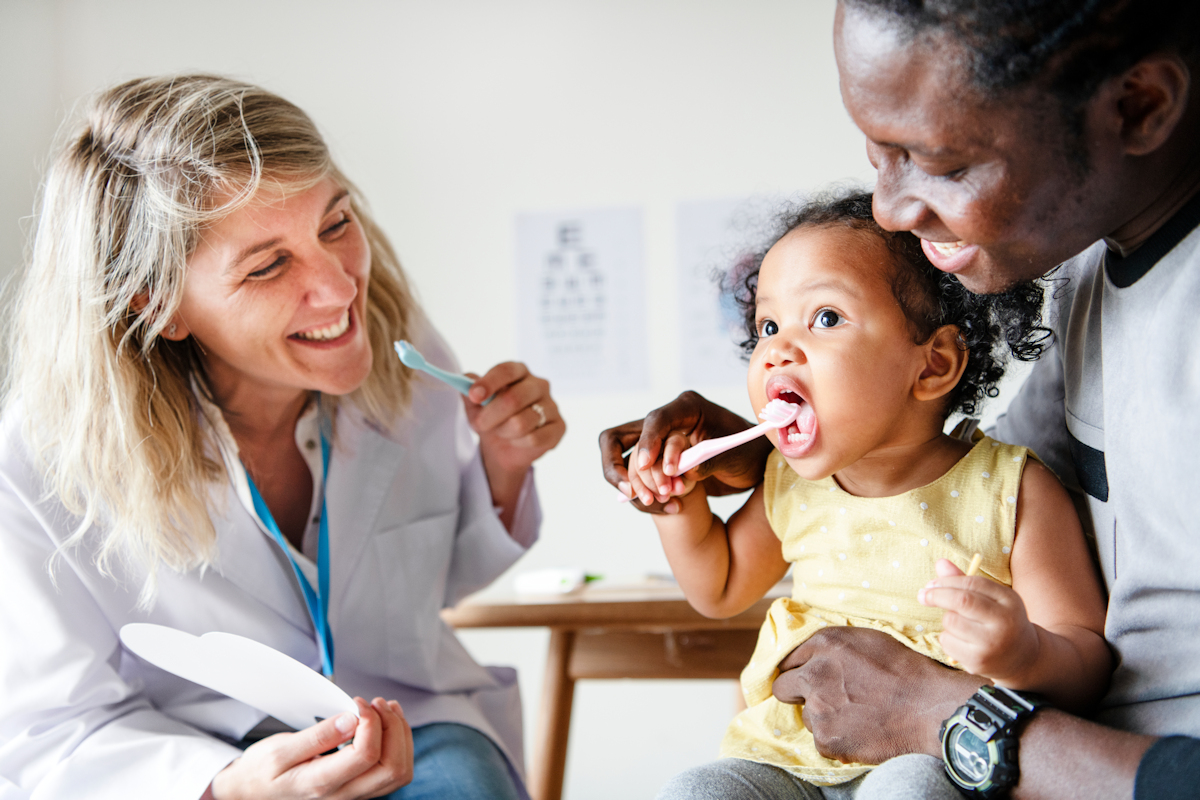 A. On 1 April 2023, the NHS West Yorkshire Integrated Care Board (ICB) took over responsibility from NHS England for commissioning (planning and funding) NHS dentistry services in West Yorkshire.
Local councils are responsible for providing oral health improvement programmes that meet the needs of their communities.
We recognise that dentistry services, like other parts of primary care, are under significant pressure and are facing a number of challenges. To help address this, the ICB Board recently approved a range of recommendations that seek to improve dentistry across West Yorkshire, for both patients and the profession. There's more about this below.
---
A: Patients are not registered with a dentist in the same way as a GP practice – patients can contact any NHS dental practice to access care if they have NHS appointments available.
We are aware that some practices have waiting lists for patients requesting routine NHS dental care. As independent contractors, dental practices are responsible for managing their own appointment books and are best placed to advise if they can take on new patients. The ICB will not be able to arrange a dental appointment on your behalf.
Practices providing NHS treatment are listed on www.nhs.uk. It is the practice's responsibility to maintain accurate information on the website. The ICB does not hold information on practices who are currently accepting new patients and so we are unable to arrange appointments or access for patients.
We are aware of the extensive waiting lists for children and adults, and we are exploring ways to address this issue.
---
A: A dental practice has an NHS contractual obligation during an open course of treatment for example crowns, bridges, and dentures. If something goes wrong, requiring repair or retreatment, within 12 months of the original treatment, then your dentist should do the necessary without any additional charges. Outside of this, a dental practice does not have any obligation to continue to offer NHS care to a person.
---
A: Individual dental practices will be able to tell you how their waiting lists are managed, expected time frames and how they will contact you. We understand that this is frustrating but we ask that people do not add themselves or family members onto waiting lists at a number of different dental practices.
Practices continue to work hard to make as many NHS appointments available as possible to meet the high levels of demand. At the same time, many are experiencing issues recruiting and retaining staff, which further adds to pressure on appointments.
The ICB is working to support this, with additional investment, reviewing our approach to how we plan and fund services and developing a dental workforce plan to address these issues but recognise this will take time.
---
A: The WY ICB do not hold any children only dental contracts. Individual dental practices manage their own waiting lists and may choose to prioritise children.
The ICB understands that there are long waits for dental services, including for children, and how frustrating this can be. We also acknowledge that being unable to access a dentist and poor oral health can have a profound impact on a child's life, including lower school attendance. We're committed to addressing this and working with our partners to do so. In planning WY ICB dental services, particular consideration will be given to those that have greatest dental needs and experience challenges in accessing routine and urgent dental care. We are currently exploring immediate additional investment in access for children at a select number of practices across the region.
---
A: Many practices offer both NHS and private treatment. We expect practices to use their NHS funding to provide the maximum possible amount of safe care for patients, and we are supporting practices with this approach.
Mixed practices tend to have separate appointment books for both NHS and private treatment, and they may have different staff teams. They should provide NHS services during their contracted opening hours; however, because of high demand, they may have used up their available NHS appointments so the practice may, therefore, offer the private option to patients.
---
A: Before any treatment is started, you will need to sign a personal dental plan. This will explain the NHS treatment the dentist is going to do and how much it will cost. If any private treatment has been discussed this and the cost will also be listed separately.
Please be aware that the NHS will provide all treatment that the NHS dentist feels is clinically necessary to keep teeth, gums, and mouth healthy. The NHS website has details of who is entitled to free NHS treatment and also what types of treatments are available on the NHS and the cost
---
A: If you develop an urgent dental issue, telephone any NHS practice during normal working hours and explain the nature of the dental problem so that they can understand the urgency of the treatment needed.
If the practice cannot offer an appointment because their appointment slots have already been taken up, they will advise you to ring another NHS dental practice or alternatively visit www.111.nhs or call 111.
The NHS 111 health advisor will assess your situation, and if you have a clinical need for urgent treatment, they will make an appointment at the nearest urgent dental care service. If the issue is not assessed to be urgent, you will be directed to another NHS dental practice and/or given self-care advice until you can get an appointment.
---
A: We understand that losing your dental practice will be of concern to you. Where this happens, we will look at different ways to address any gaps in service as quickly as possible.
It is important to note that patients are not registered with a dentist in the same way they are with a GP (doctor) – patients can contact any NHS dental practice to access care. Here are the details on who is entitled to free NHS treatment and also what types of treatments are available on the NHS and the cost.
The advice to patients remains:
If your teeth and gums are healthy – a check-up, or scale and polish may not be needed every 6 months.
Stopping smoking, limiting alcohol and cutting back on sugary drinks and food will help keep your teeth and gums healthy.
Every dental practice is working extremely hard to provide care to as many patients as possible. If a routine appointment is not yet available, please be understanding and respectful at all times.
All dental practices are being encouraged to prioritise patients for treatment based on urgency and priority groups, such as those more at risk of dental disease or children.
Appointments for some routine treatments, such as dental check-ups, may still be delayed.
If you develop an urgent dental issue, telephone your regular dental practice (or any NHS practice if you don't have a regular dentist) for advice on what to do next or visit www.111.nhs.
If the dentist decides the issue is not urgent, you may be given advice on how to self-manage the dental problem until an appointment becomes available. You will be advised to make contact again if your situation changes/worsens.
For out of hours care:
Toothache should initially be managed with over the counter pain relief until an appointment can be made with your general dental practice. A pharmacist can advise you what is the best pain control to meet your needs.
Lost fillings, crowns or bridges, broken teeth or braces are not usually deemed to be clinically urgent and patients are advised to contact their local dental practice when they re-open.
Only ring NHS 111 out of hours when your dental needs cannot be met by self-care and cannot wait until your regular practice – if you have one - is open to contact them for advice.
---
A: We value all feedback, including positive and negative, and use it to make informed decisions. If you have any concerns, complaints, or questions about your dental care, we recommend speaking with your dentist or practice manager first. To share compliments or comments about the NHS dental service you received, please get in touch with us at westyorkshireics.governance@nhs.net.
If you need to make a formal complaint and cannot do so directly with the dental practice, contact the ICB at wyicb.complaints@nhs.net.
---
A: To support access to care for all, practices should have arrangements in place to use translators and interpreters for patients who require support with communication.
---
A. We recognise that dentistry services, like other parts of primary care, are under significant pressure and are facing a number of challenges and we acknowledge how frustrating this is.
In May 2023 the NHS West Yorkshire ICB Board approved a range of recommendations, which can be found in this Board paper, that seek to improve dentistry for both patients and the profession. The meeting of the ICB Board was held in public – a recording of that meeting can be found here.
Working with dentistry colleagues, we want to
Improve access to dental services through the way we plan and fund services.
Develop a long-term dental workforce plan to help recruit and retain dentists and dental staff
Work with councils on oral health improvement and prevention (including water fluoridation)
Influence national policy decisions including the development of the contract.
---
A: It is important to us that our priorities are what the people of West Yorkshire want and need. We know from a recent Healthwatch report on Patient and Public Voice for Dentistry as well as recent public engagements that access to dentistry is one of the biggest healthcare concerns people have. We encourage continued engagement with local Healthwatch and through opportunities that are periodically outlined on our website.
---
A. We have already developed, with experts in the profession, a proposal to invest an additional £4.5m this financial year that will enhance existing initiatives. We are aware there is much to do and that challenges are longstanding and will require longer term solutions. We are however confident and committed to this being only the start of our journey to improve dental access, workforce and oral health challenges.
---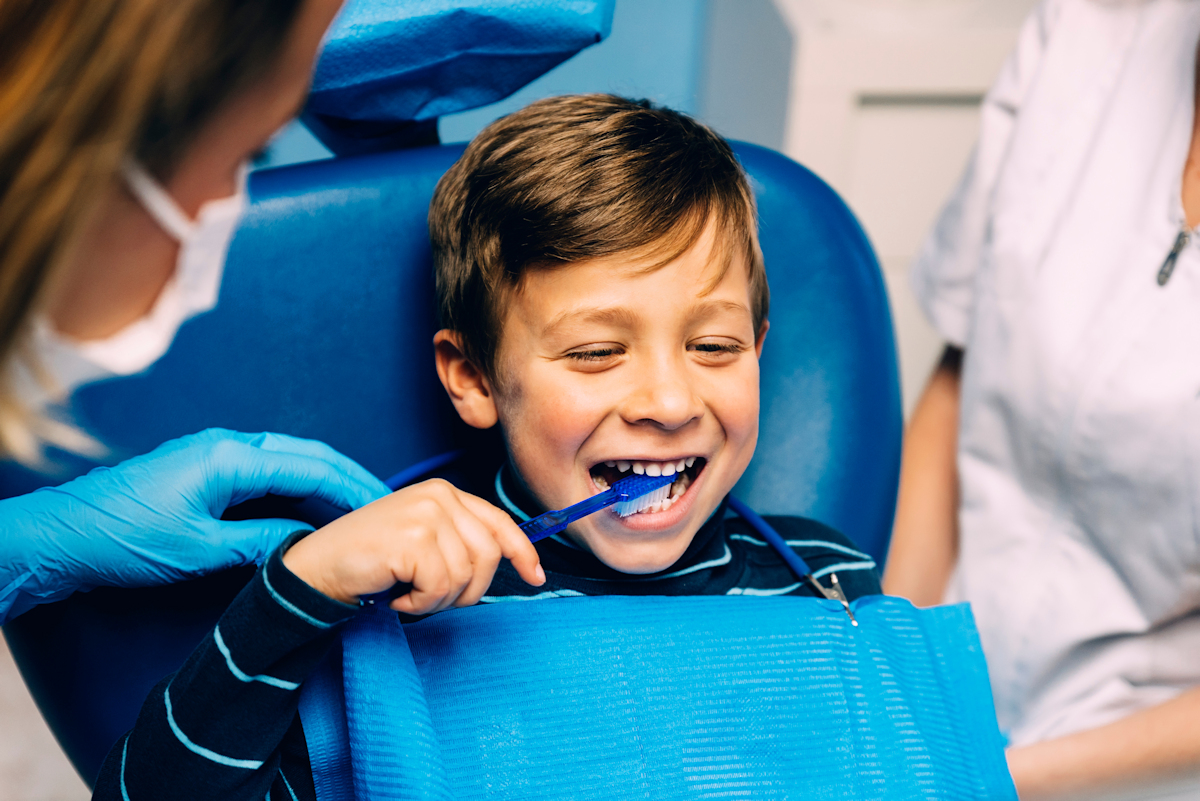 Q. What is orthodontic treatment?
A. Orthodontic treatment (usually with braces) is most often used to improve the appearance and alignment of crooked, protruding or crowded teeth, and to correct problems with the bite of the teeth.
---
Q. Who is eligible?
A. NHS orthodontic treatment available on the NHS for people under the age of 18 with a clear health need for treatment. But because of high demand, there can be a long waiting list.
Orthodontic treatment is not usually available on the NHS for adults. Most adults have private treatment.
---
A. Before being referred for orthodontic treatment, your dentist will consider a number of factors to determine if you are eligible, including oral health, any risks and a grading against an Index of Orthodontic Treatment Need (IOTN) which is also referred to as an IOTN score.
The IOTN is a grading to describe the severity of tooth crookedness with 1 on that scale being perfect alignment and 5 as showing the patient has severe dental health problems. The outcome of this determines whether the patient is eligible for NHS orthodontic treatment. An IOTN score of above 3.6 determines eligibility for NHS treatment, though there may be some exceptions explained by your dentist to receive care with a lower score. The same measurements are used by NHS orthodontists across the country to ensure the process is as consistent as possible.
---
Q. Why are waiting lists so long?
A. The ICB recognise that the demand for orthodontic services is extremely high and is a concern.
Throughout the COVID-19 pandemic the requirement to follow strict infection prevention control guidance. Many appointments were postponed or pushback back creating a backlog of cases for orthodontics. When treatment could resume, the enhanced cleaning protocols meant that dentists could no longer see as many patients in a single day which made it difficult to catch up with the treatments.
In 2022-23, £0.5million was used to improve orthodontic waiting lists. The ICB remains committed improving timely access to orthodontic care and is prioritising extra investment with providers that have the capacity to deliver additional services.
---
Q.What happens if my child turns 18 whilst on the waiting list?
In the circumstance when a patient has turned 18, and is already on an NHS orthodontic waiting list they will remain eligible and in the system.
---
A. Orthodontic contracts were awarded based on a procurement process conducted some years ago and individual agreements to provide these services ended during 2021-2022, meaning it necessary to transfer patients to another orthodontic practice.
Orthodontic services are specialist, which means that patients may be required to travel to access care. While every effort is made for patients to be seen as close to home as possible, this depends on practices having the capacity and staff to complete courses of treatment.