Improving Population Health Programme Annual Report
Improving Population Health Programme Annual Report 2019/20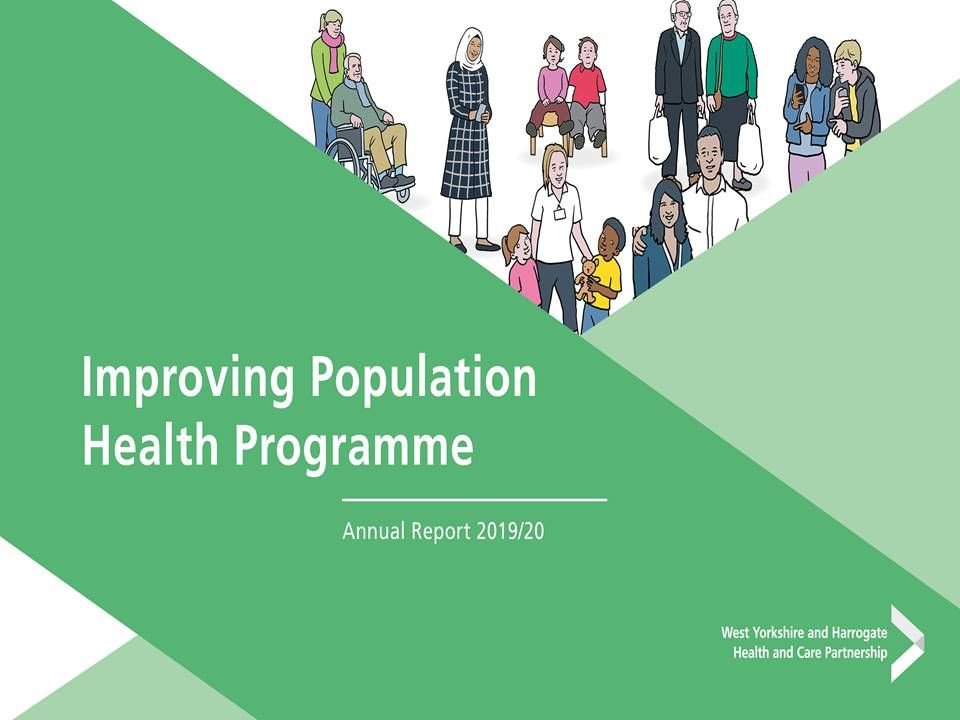 2020 has been an unprecedented year for people's health and wellbeing. The pandemic has brought a sharper focus on inequalities in our society and a demand for work at scale and at pace to improve the lives of the most disadvantaged – to consider what's good for all folk. The West Yorkshire and Harrogate Health and Care Partnership Improving Population Health Programme has been in the vanguard of a collaborative movement in the region to identify opportunities and mobilise projects that will make a real difference.
The Programme's first Annual Report provides a digest of the year's work, case studies and a look ahead to what's planned for 2021/22.
You can read more about the report here and a news release about the Report here.