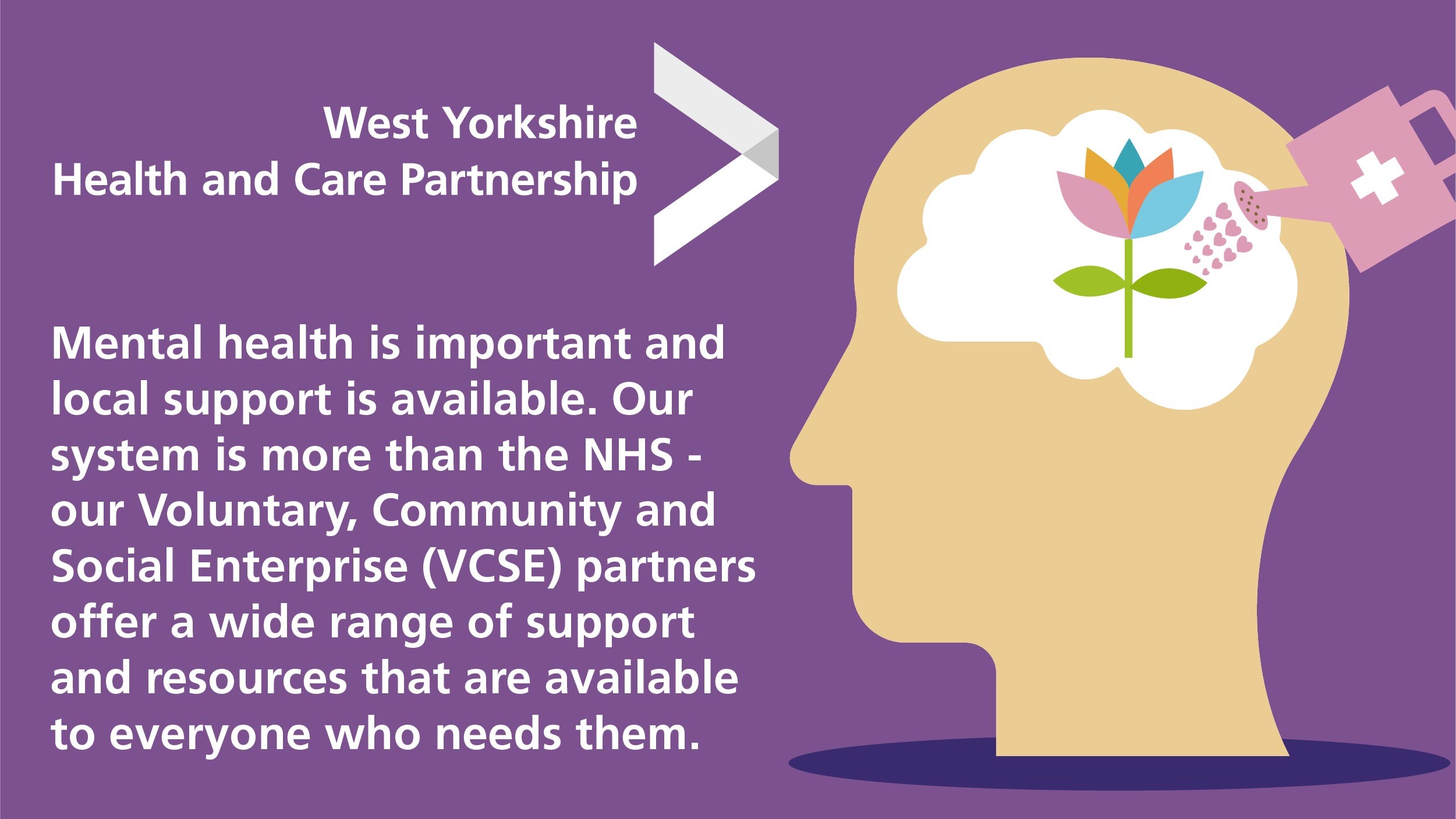 Mental health is important and local support is available. Our system is more than the NHS – our Voluntary, Community and Social Enterprise (VCSE) partners offer a wide range of support and resources that are available to everyone who needs them. The support available from these trusted partners can keep you well and help you through all parts of your care journey.
People living in Calderdale, Kirklees and Wakefield can find help and support from Choose Well, provided by the South West Yorkshire Partnership NHS Foundation Trust.
Children and young people living in Wakefield can find support and resources from WF I Can, in Calderdale from Open Minds and in Kirklees from Thriving Kirklees.
People living in Leeds can find help and support from our trusted partners at MindWell (for adults) and MindMate (for children and young people).
People living in Bradford District and Craven can find help and support from Healthy Minds.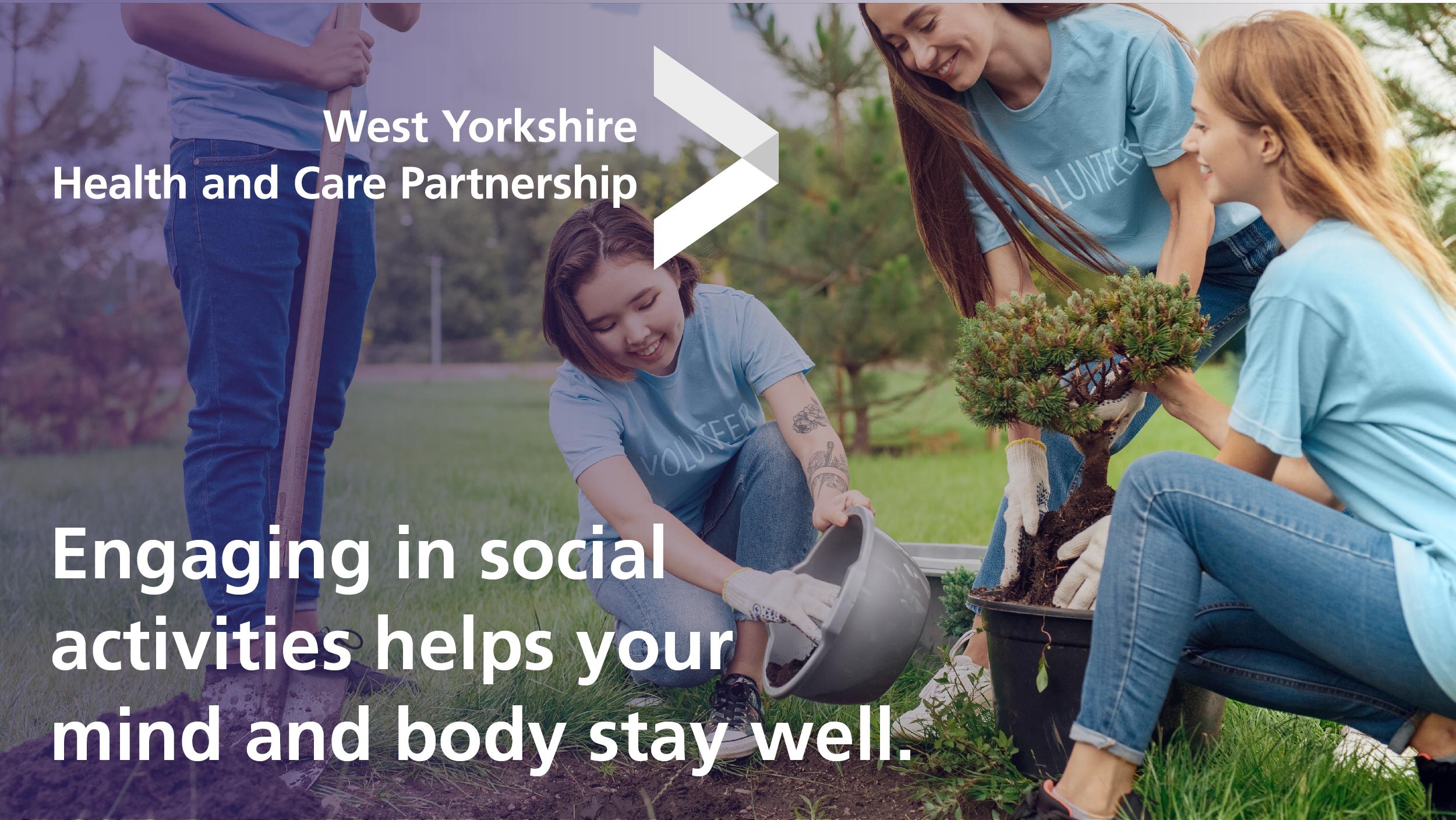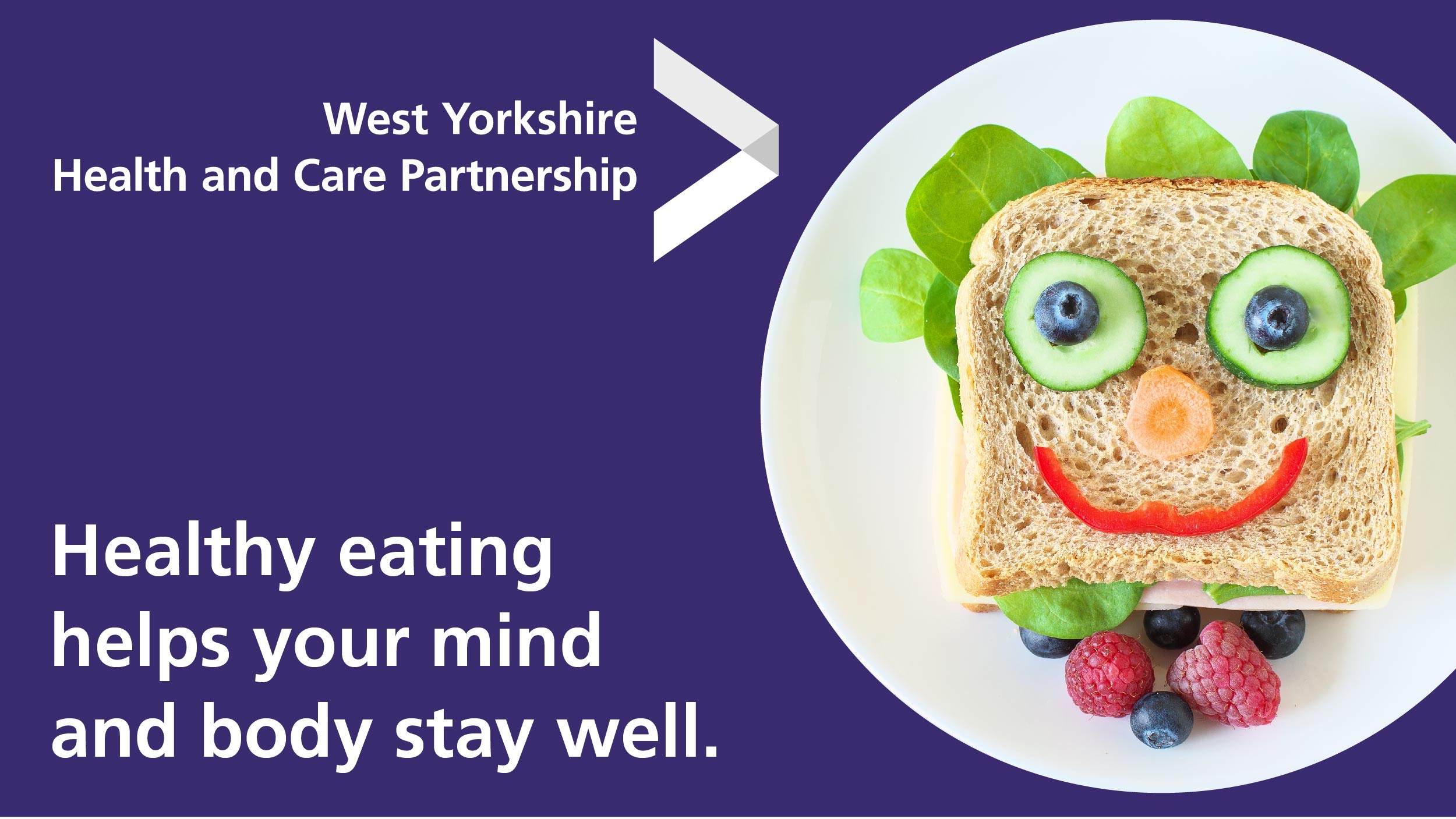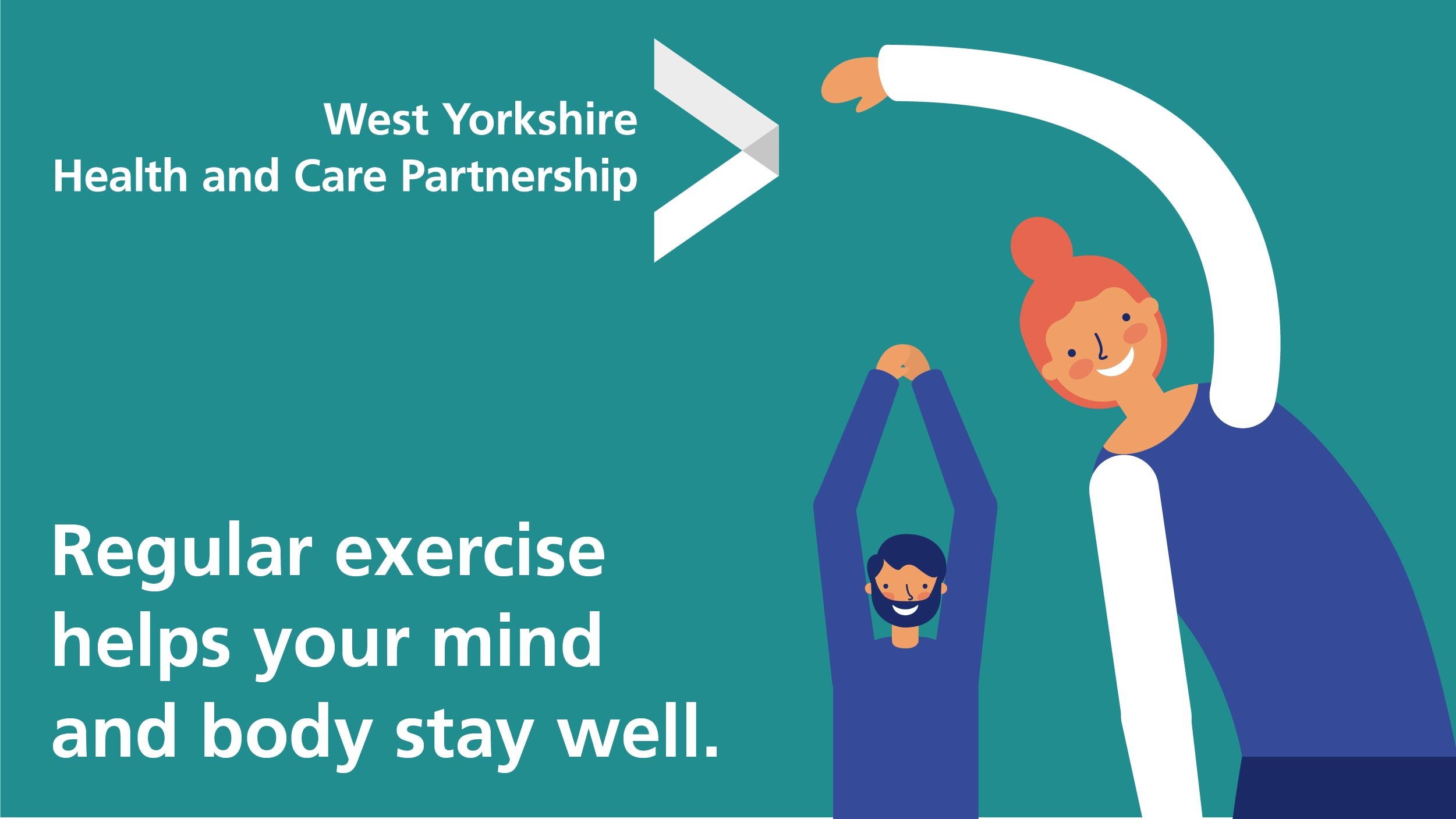 Your physical health can affect your mental health. Staying physically well is important. Simple routines around exercise and a focus on healthy eating, limiting alcohol use and engaging in social activities can all contribute to wellbeing.
Free information and support for mental health, including a self-assessment tool, can be found at Mental health - NHS (www.nhs.uk).
NightOWLS is for every child or young person in West Yorkshire who is experiencing a mental health crisis at night. Open 8pm-8am every day. Call free 0800 1488244, text 07984 392700 (charges may apply) or online chat at www.wynightowls.org.uk .
If you are experiencing a mental health crisis, you can find help from our 24/7 crisis support lines:

About the West Yorkshire Health and Care Partnership Mental Health, Learning Disabilities and Autism Programme
Our programme ambition is to work with the five local places (Bradford district and Craven. Calderdale, Kirklees, Wakefield and Leeds) within our partnership to support delivery of the Five Year Forward View for Mental Health; NHS Long Term Plan and our Partnership Five Year Plan for people with mental health, learning disabilities and / or autism.
---
What are we going to do?
Our ambition is to make best use of collective resources, ensuring that our services provide the best value for money; releasing efficiencies through economies of scale which can be reinvested in Mental Health, Learning Disability and Autism/ADHD services as part of our commitment to the mental health investment standard.
We intend to:
Eliminate OOH placements (unless for very specialist support not available in our region)
Move to a co-ordinated bed function for some services
Ensure Access to 24/7 crisis services/Intensive Home Based Treatment
Reduce unnecessary A&E attendance
Reduce S136 Place of Safety Attendance
Adopt a zero suicide approach to prevention (10% overall reduction)
Develop new care models where it makes sense – CAMHS tier 4, Adult Eating Disorders, Forensic Services
Reduce waiting times for Autism/ADHD assessments (all age)
Deliver Transforming Care Programme trajectories (and support care close to home)