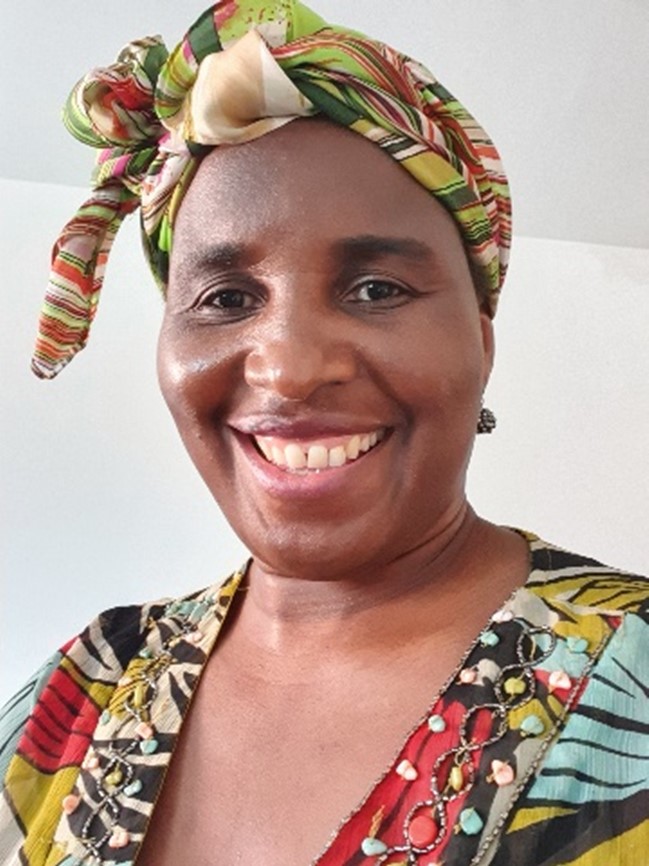 Hello, my name is Ester Jamera. I am an award-winning nurse; a passionate career, leadership, and life coach; a published author; a sought-after speaker; and an emerging entrepreneur. I am also the founder and former co-chair of the Black & Minority Ethnic (BME) Staff Network at Leeds Teaching Hospitals.
My story began in rural Zimbabwe, in Birchenough Bridge, where I was born and raised until I came to the UK at the tender age of 19. I struggled to acclimatise to the UK education system, grappled with homesickness, faced frustration, battled confusion and the challenges of successfully navigating the immigration system. This transition tested and pruned me and deepened my faith.
During my early years in the UK, I took on various roles in hotels, takeaway shops, and nursing homes, including cleaning, reception, and care work. I lived in several cities across England and Scotland, attempting, with great difficulty, to carve out a career in the corporate world. At a certain point, I had to set aside my pride and heed the advice of family and friends who had long encouraged me, albeit with limited success, to pursue a career in healthcare.
In 2009, I successfully qualified as a nurse from Leeds University and began my nursing career that same year at Leeds Teaching Hospitals. It was at this juncture that my self- concept and self-belief began to undergo a remarkable transformation. From a timid individual plagued by self-doubt and self-limiting beliefs, I emerged as a confident and accomplished leader, dedicated to championing the needs of BME colleagues across the trust.
In May 2016, I established the BME Staff Network in response to concerns voiced during a BME Staff focus group convened by the Care Quality Commission (CQC) as part of their Trust Inspection. The network continues to grow from strength to strength supporting the organisation to tap into the benefits of a diverse workforce. I am indebted to the many staff and senior leaders who entrusted me with their stories, leading to the creation of multiple transformational personal development and leadership programmes within the Trust.
A crowning achievement was the publication of Amplifying Voices, Mending Divides, a poignant collection of personal accounts from NHS staff and outside of the NHS, expressing their experiences with race and racism in the workplace. To date over 25,000 copies of the book have been printed, and it serves as a conversation starter and a catalyst for meaningful action to advance race equality at Leeds Teaching Hospitals and further afield. Attending the NHS 75 celebrations in the company of the Prince and Princess of Wales surpassed my wildest dreams.
My story took a pivotal turn earlier this year when I decided to follow my entrepreneurial spirit and my desire to support and connect with healthcare colleagues beyond the constraints of my job role. This led to the establishment of EMJ Coaching, enabling me to offer personalised and impactful coaching services to healthcare colleagues and teams across the wider UK healthcare system. I am also collaborating with others to make my contribution to health and social care through Fortify Healthcare Services.
My faith remains at the centre of my professional life, serving as an anchor and guiding light, providing me with a blueprint for decision-making and the strength and resilience to rise above challenges. To share insights from my faith journey, I self-published a devotional titled, "Created for Boundless Greatness: A Devotional to Discover God's Purpose for Your Life." It contains a wealth of insights designed to give readers a roadmap to tap into their identity in Christ and embrace their purpose.
My experience has helped me to redefine what success and leadership mean to me. When it comes to race equality in the workplace, it means:
Winning hearts and minds
Unravelling where inequalities happen
Breaking through the bottleneck
I also know without a doubt that I would not have achieved what I have accomplished without the many people who came into my life at the right time that:
Believed in me
Offered challenge and practical support
Walked through the process with me (the highs and lows)
Celebrated with me
The power of networks and the right connections cannot be underestimated. I will continue to advocate for those within my sphere of influence to utilise the benefits of networks; it requires commitment to sustain, but it is well worth the effort.