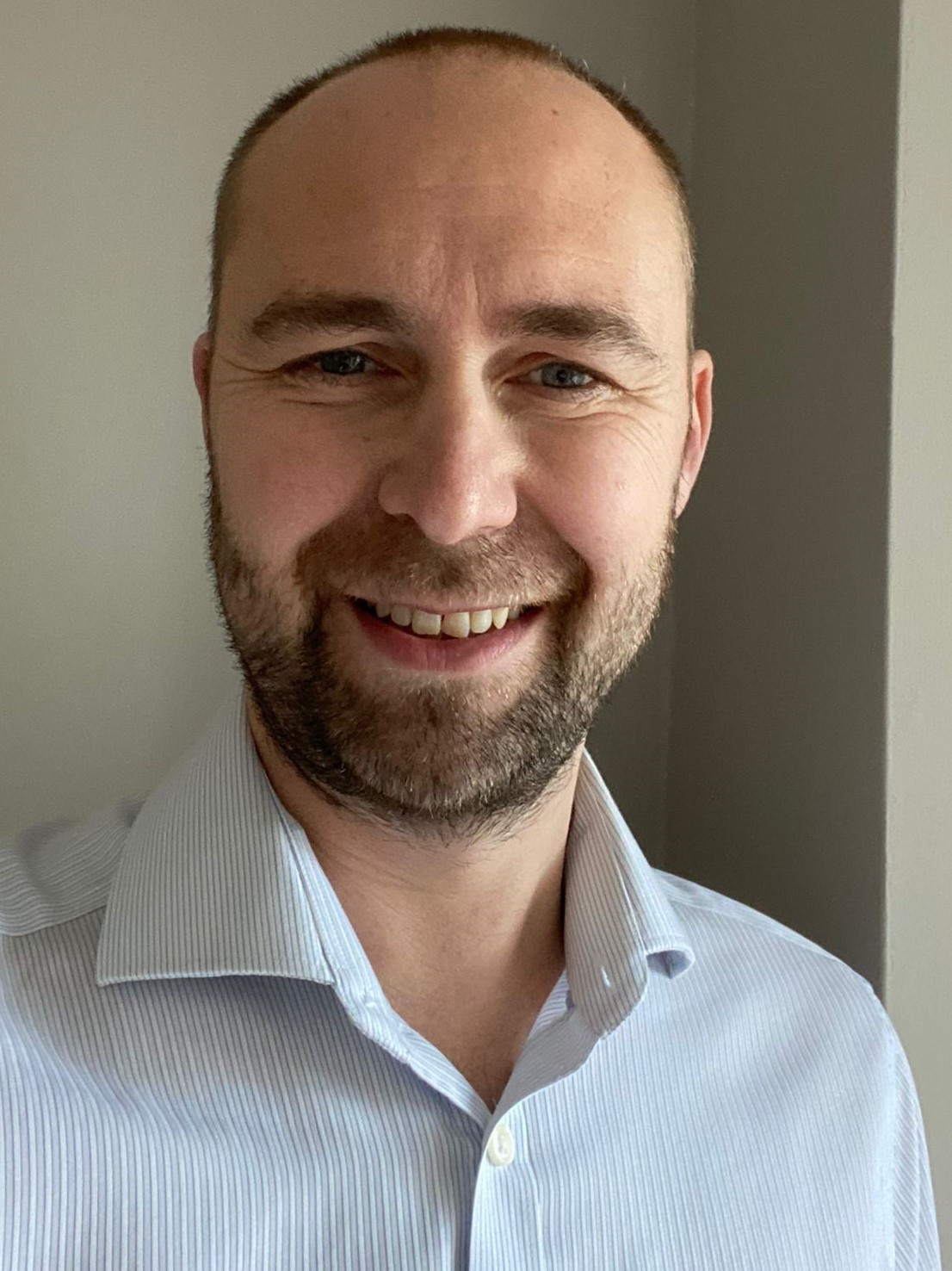 Hello, my name is Ian
I am the Director for West Yorkshire Health and Care Partnership.
Over the past year we have been working to prepare for integrated care systems (ICS) becoming statutory entities. Just before Christmas we found out that the implementation of these new arrangements would be delayed for three months, from the 1st April to the 1st July. The reasons cited for this are to allow sufficient time for the completion of the parliamentary process and to allow health and care partners time to finalise preparations for these new arrangements in the context of significant system pressures.
I wanted to use this blog to share an update on the work we have been doing and to provide a perspective on what this delay means for us.
We have said throughout this process that our partnership is well placed to respond to legislative changes. We have been operating as a partnership since 2016 and we have well established arrangements built on strong places, mature provider collaboratives and an inclusive and transparent set of leadership arrangements. The changes reflect that legislation is catching up with existing practice. The three-month delay will not affect the progress we continue to make - our plan is to work towards having as much of the new arrangements in place as possible from April so that we can operate in shadow through to July.
I would like to talk about staff directly impacted by this change. People have been working extremely hard during the pandemic and a change like this, including the abolition of clinical commissioning groups understandably causes anxiety, and we know that the delay is likely to exacerbate this for some people.
We've tried our best throughout the process to provide as much clarity and certainty as possible. I'm proud that before Christmas we were able to confirm to staff impacted what the change would mean for them, in terms of their role and management arrangements within our future structures. All the work we have done to date on how our ICS will function and what this means for staffing structures stands us in good stead, and the commitments we have made to staff remain regardless of this delay.
We are also pressing ahead with our new recruitment for new Directors of the statutory West Yorkshire Integrated Care Board (ICB). The adverts for our Director of Finance, Medical Director and Director of Nursing closed on the 13th January. The Director of People post-closing date is 20th January. We are optimistic of attracting leaders with the right skills and that reflect values as a partnership. The delay to implementation of the bill does not affect the timescales we are working to for these key roles, and in fact may provide a little more opportunity for new appointees to work in the role before we move to the new statutory arrangements. We hope to have completed the recruitment processes for these roles in February.
We have also been consulting on our draft constitution for the ICB since mid-November. This consultation closes today Friday 14th January (not too late to share your views). This is an important document which describes what the ICB will do and how it will work. We have had great engagement on this document, including from system partners, scrutiny boards and members of the public. These have really helped sharpen the focus on the document and ensure there is the right emphasis on public involvement and improving outcomes. As a next step we are progressing work on the 'governance handbook' which will set out the further detail that sit behind these arrangements, including the committee structure of the ICB. We will be sharing an early draft of this at our Partnership Board meeting in March 2022.
An in-year transition (rather than the end of the financial year) is relatively unusual and does pose additional challenges. We have heard from finance and governance colleagues about the extra workload this will create, through for example the requirement of two sets of accounts and the double running of governance arrangements. Over the coming weeks we will be carrying out further work to identify whether there are any lower priority activities that can be paused during this period to free up colleague time.
In all this work, we know that it is people and relationships that will determine our success, rather that governance and structures. Over recent weeks our West Yorkshire Health and Care System has once again risen to the challenge presented by the pandemic by working together – be it delivery of nearly 1.2million vaccine jabs across West Yorkshire, establishing new services to provide treatment for people with COVID-19 at risk of becoming seriously ill, or continuing to respond to unprecedented need across all services. This continues to be an enormous effort from everyone, and it is this that makes me most hopeful for the future.
Have a good weekend,
Ian
What else has been happening this week?
Mental Health, Learning Disabilities and Autism Programme
The Mental Health, Learning Disabilities and Autism Programme Board met this week, working to a reduced agenda owing to pressures in the system.
Workforce planning remains a key area of focus for the Programme as with high levels of vacancies across the system recruitment continues to be challenging. Ongoing work at ICS and regional level will be required in order to understand the credibility and deliverability of workforce plans to ensure that necessary workforce growth is fully funded and achievable, and include plans to improve retention. This work will be undertaken alongside the implementation of the longer term West Yorkshire MHLDA Workforce Strategy, including elements such as the Psychological Professions Workforce Strategy.
A communications campaign is in hand to address the current operating environment for mental health care, with social media and other assets in development, including support for staff in our places and organisations. This support can be accessed via our Staff Mental Health and Wellbeing Hub.
Community Mental Health Transformation work is progressing, and the Board supported development of consistent job descriptions and expectations for Peer Support Workers, and continued development of a 'decision tree' for primary care staff when supporting patients with mental health presentations.
Unpaid Carers and Personalised Care Programmes
This week our unpaid carers programme shared its plans with NHS England for an online contingency solution linking the plan to the NHS app and Yorkshire & Humber care record, with the intention to support thousands of carers to have plans in place should they be unable to continue their caring role.
The development of the plan has been informed by engagement with carer groups from across West Yorkshire as well as key stakeholders from across our partnership. The project had its first task and finish group this week.
The personalised care programme launched its cultural competency and communication training this week (please see below). This is already fully subscribed with further plans in place to build on the success of last year's training courses where over 500 people were upskilled in personalised care approaches across our health and care system.
Better care closer to home for children and young people with mental health problems across West Yorkshire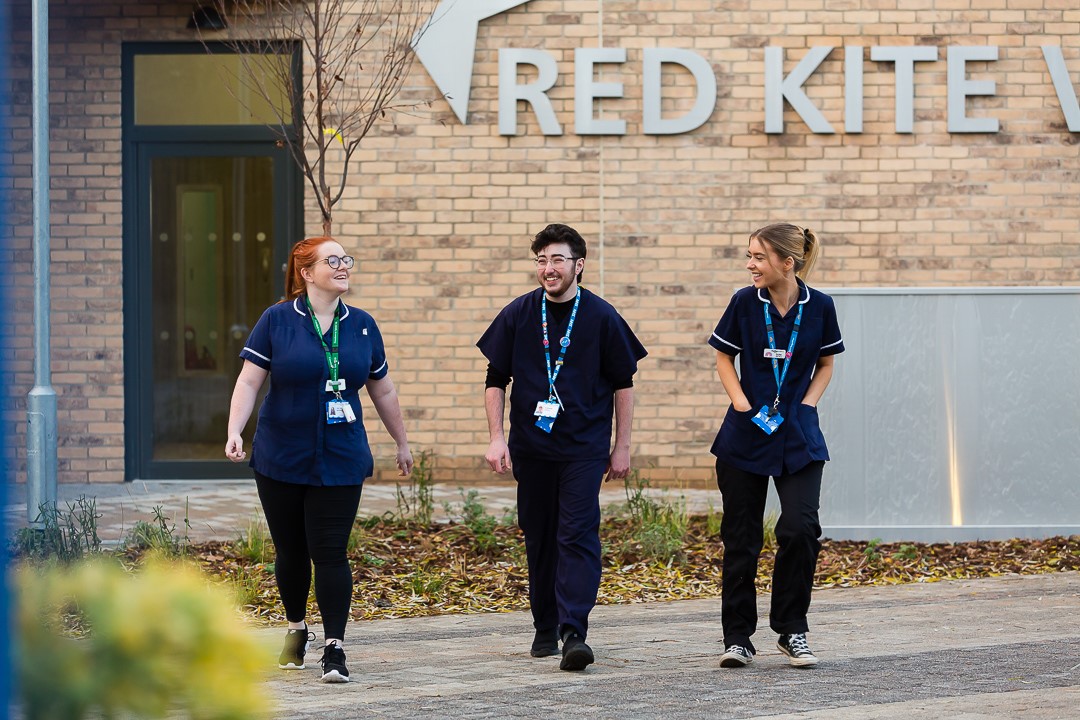 Children and young people from across West Yorkshire will benefit from a new NHS service launching this month. Red Kite View, the county's new mental health inpatient unit for people aged between 13 – 18 will open its doors for the first time, offering expert therapy and treatment to some of the most vulnerable young people in the area.
Red Kite View is a new £20m purpose-built facility, located on the St Mary's Hospital site in Armley, Leeds. It has been designed in partnership with clinicians and young people, who've contributed their ideas, hopes and aspirations for care at the new unit. They also helped to decide on the name Red Kite View with nature strongly associated with mental wellbeing and rehabilitation.
The 22-bed unit replaces the 8-bed unit at Little Woodhouse Hall (also in Leeds) increasing the regional bed capacity by 14. This is part of a drive to eliminate out-of-area placements for young people who need an inpatient admission but who can't access a bed locally.
Its two main wards will be staffed by a 100-strong expert team made up of nurses, psychiatrists, teachers, clinical psychologists, and wide range of allied health professionals and non-clinical support staff. This team is three times the size of the previous one at Little Woodhouse Hall, able to offer a wider range of therapies and support. They will work closely with the young person's community mental health team during their stay, ensuing they are able to return to their families and local communities as soon as possible.
You can read more read more on the Leeds and York Partnership Foundation NHS Trust website.
New three-year digital strategy to increase inclusion
The Senior Leader Executive Group has backed a new Partnership three-year digital strategy to help put communities in control of their own health and wellbeing via new technology. The strategy supports our ambitions for using digital tools to promote health and wellness, reduce inequalities and deliver safe, joined up high-quality care for all by:
Sharing information safely, securely, and seamlessly between organisations to support the delivery of care
Providing colleagues with digital tools to better support efficiency regardless of where they work
Giving people the option to access and use technology to help them stay well, for example smart phone apps and wearable items to help manage and monitor their own health and wellbeing
Using data to support decision making, service design of services and research to improve people's lives
Continuing to offer non-digital alternatives for people who can't or choose not to use digital technology
The Partnership worked collaboratively with health and social care partners across the area with input from communities to develop the plan. Each place will now review what this means for local people and further develop their plans.
Healthier Working Futures, Leeds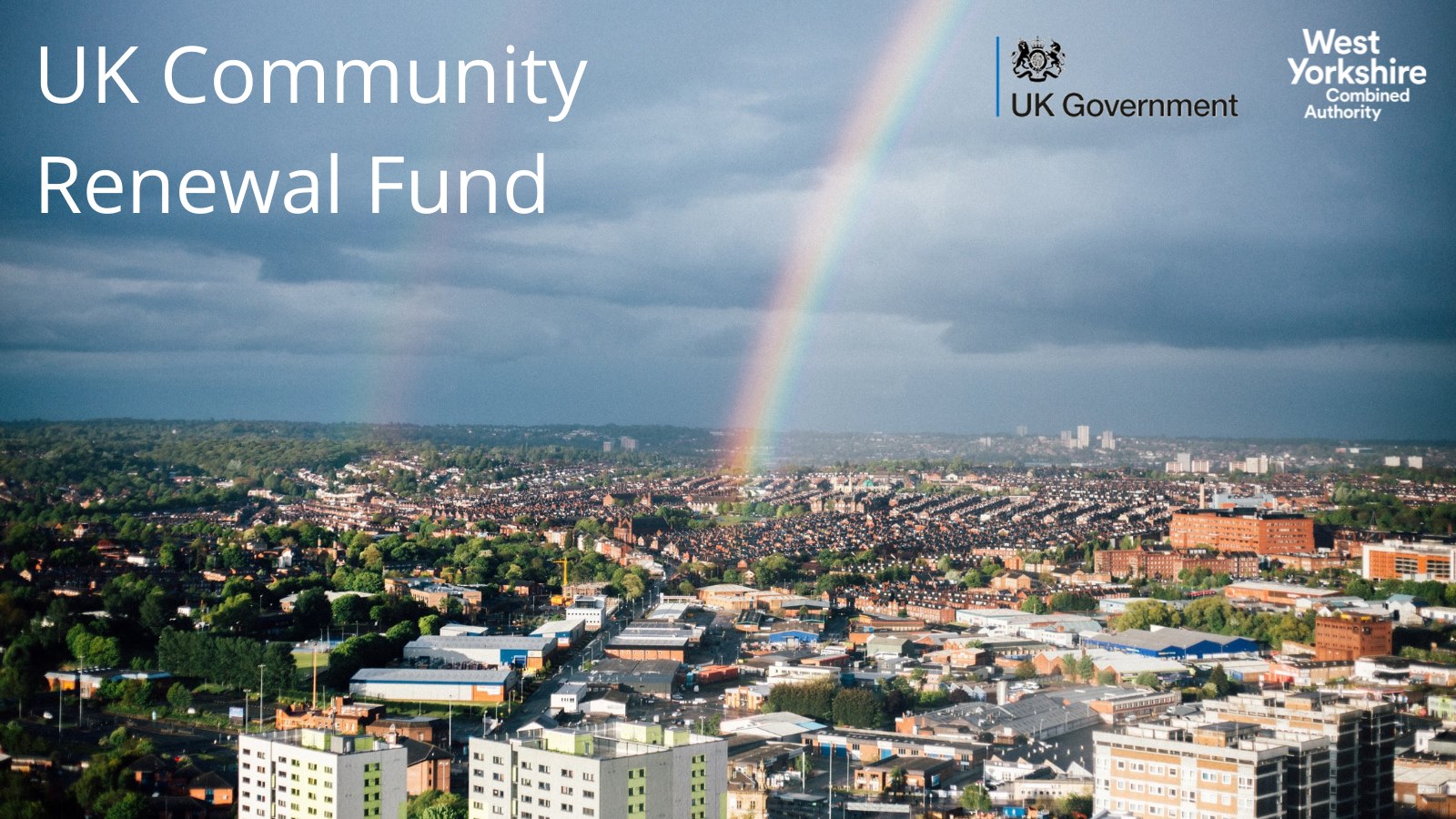 Healthier Working Futures, Leeds is an exciting new partnership of health, care and third sector partners who have received funding from the UK Government through the UK Community Renewal Fund. Healthier Working Futures plans to engage over 600 young adults aged 16-25 who are currently unemployed or economically inactive, particularly those who face multiple and diverse barriers to employment.
As part of this programme, a number of third sector partners will be recruited to inspire young adults to consider a career in the health and care sector, running a programme of activity to equip people with the skills and confidence they need to apply for health and care roles. Healthier Working Futures is currently inviting applications from third sector organisations who are interested in engaging with the programme between mid-January and end of June 2022.
To read more about the project and access the third sector tender documents and guidance notes, please visit this page. The deadline to submit an application is 5pm on the 20th January.
Children and Young People Programme
Paediatric Ambulatory Care Networking Event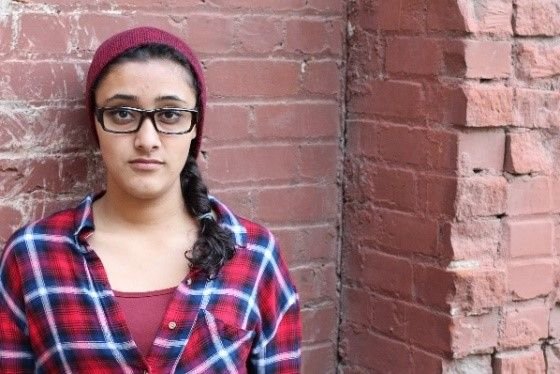 The West Yorkshire Children's Healthcare in the Community Project with the aim that 'all sick children and young people have the best care as close to home as possible' held their third Paediatric Ambulatory Care Networking Event via MS Teams on 15 December 2021. The event was hosted by Nubi Jones, Final Year Behaviour Science Student and Vicki Hemming, Paediatric Consultant, Mid Yorkshire Hospitals NHS Trust (MYHT). Guest speakers Dr Ingrid Wolfe, Director for the Institute of Women and Children's Health, Director of the Children and Young People's Health Partnership in Lambeth and Southwark spoke about integrated health services for children and Dr Sanjay Patel, Consultant in Paediatric Infectious Diseases and Immunology, University Hospital Southampton, Project Lead, Healthier Together talked about the Healthier Together (HT) Programme and HT app. Colleagues from each of our local places shared the innovative integrated developments improving care for children, young people and families in West Yorkshire. For colleagues unable to join the networking day the slides and video presentations will be made available on the Partnership website shortly.
EPNS4Surge Course
In response to the recent respiratory illness in children a collaboration between Bradford Teaching Hospitals NHS Foundation Trust, Health Education England and the University of Bradford recently launched the EPNS4Surge course which has been designed for nursing staff looking after children with respiratory illness. For an introductory video on EPNS4Surge please watch the video on YouTube. There is also more information on the LFT website or follow on twitter @EPNS4Surge.
Healthier Together
Following the appointments of the West Yorkshire Healthier Together Clinical Leads; Dr Nicole Allshorn, General Practitioner Bradford and Dr Vicki Hemming, Paediatric Consultant Mid-Yorkshire Hospitals NHS Trust, the West Yorkshire Healthier Together website will begin development in January. Healthier Together was originally launched in Wessex with a more recent iteration in South Yorkshire and Bassetlaw. The website provides advice for parents/carers and young people, and clinical resources to support healthcare professionals. This is a great opportunity to provide consistent high-quality advice and information bespoke for West Yorkshire. If you would like to be involved in developing content, testing the website, or providing service user feedback please contact the Healthier Together Team on wakccg.healthiertogether@nhs.net
Let's DiaBEAT this animation now available in Polish and Punjabi
Our Let's DiaBEAT this animation, where we've animated the partnership's Clinical Diabetes Lead Dr Waqas Tahir, is now available in Polish and Punjabi. The video is intended as a useful resource for healthcare professionals to signpost patients who want to find out more about preventing diabetes.