Hello, our names are Ian and Tony,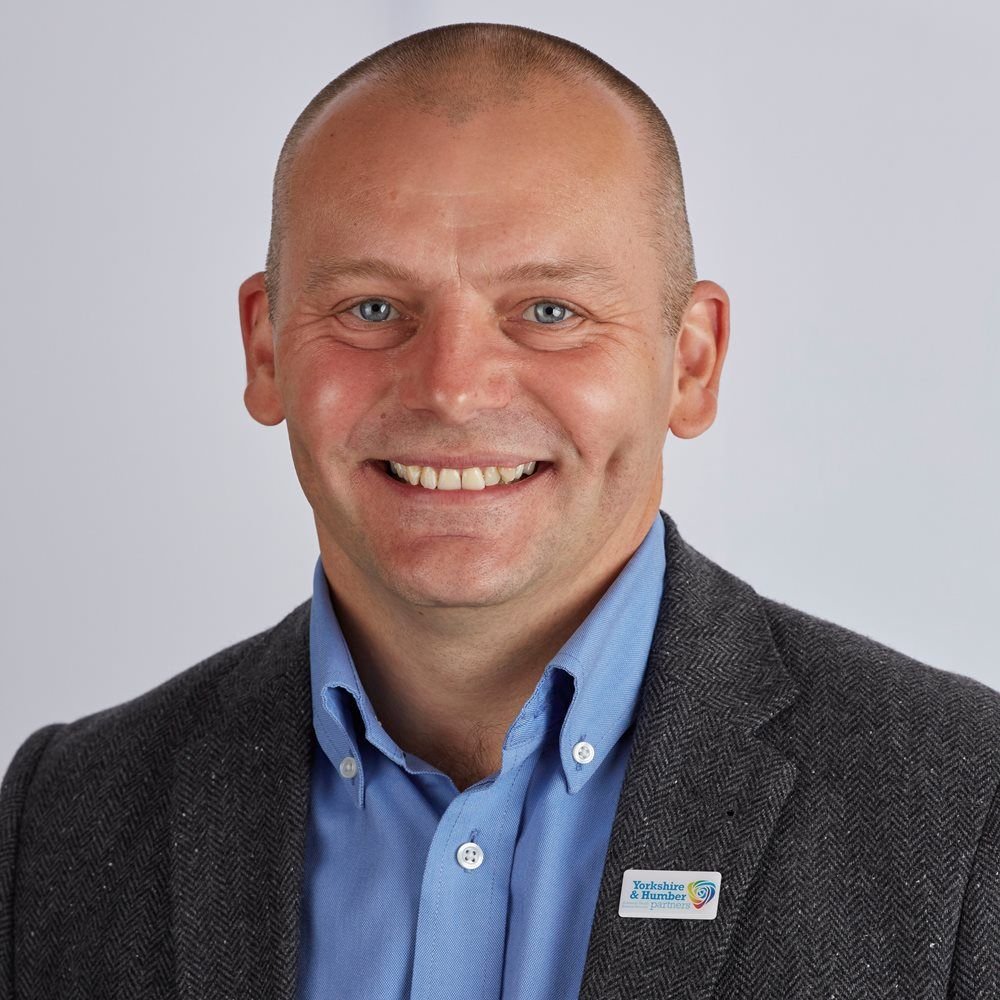 T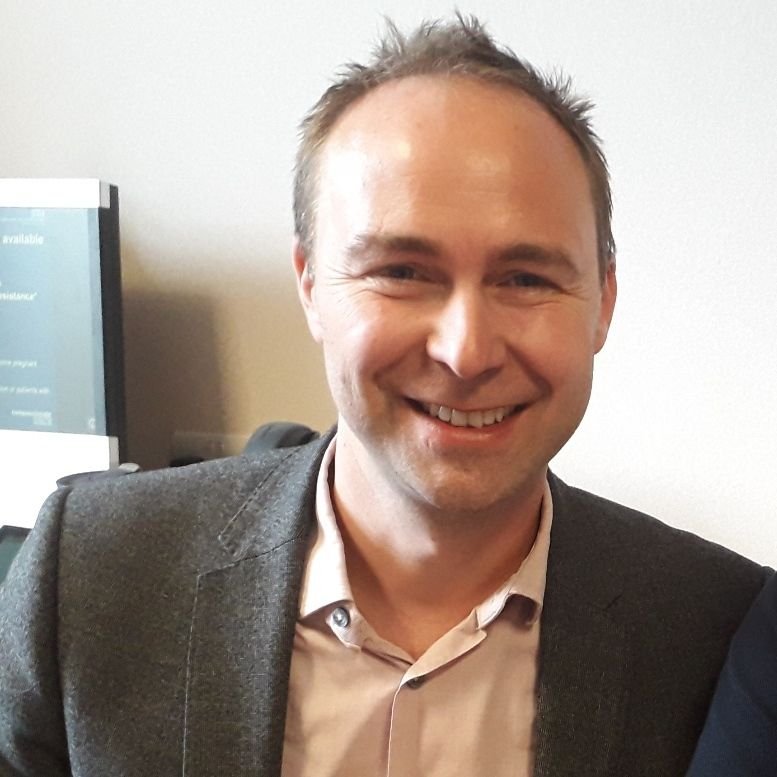 he West Yorkshire and Harrogate Health and Care Partnership is founded on the principle of collaboration. Working together, across health and care partners, with local communities gives us the best chance of improving health and care for everyone. This collaboration stretches beyond health and care organisations. Yorkshire benefits from a vibrant university sector, which works closely in partnership through groups, such as Yorkshire Universities. Higher education is a huge asset to our region and it can be a critical factor in the West Yorkshire response to Covid-19.
Universities contribute £2.9bn each year to the region's economy, supporting 56,000 jobs. They attract a large and diverse student population from over 120 countries, training 60,000 of the region's bright young minds and producing 64,000 highly skilled graduates every year [1]. There is a strong culture of collaboration between universities, exemplified by the Applied Research Collaborative, led by Professor John Wright from the University of Bradford, and the Patient Safety Translational Research Centre led by Professor Rebecca Lawton at the University of Leeds.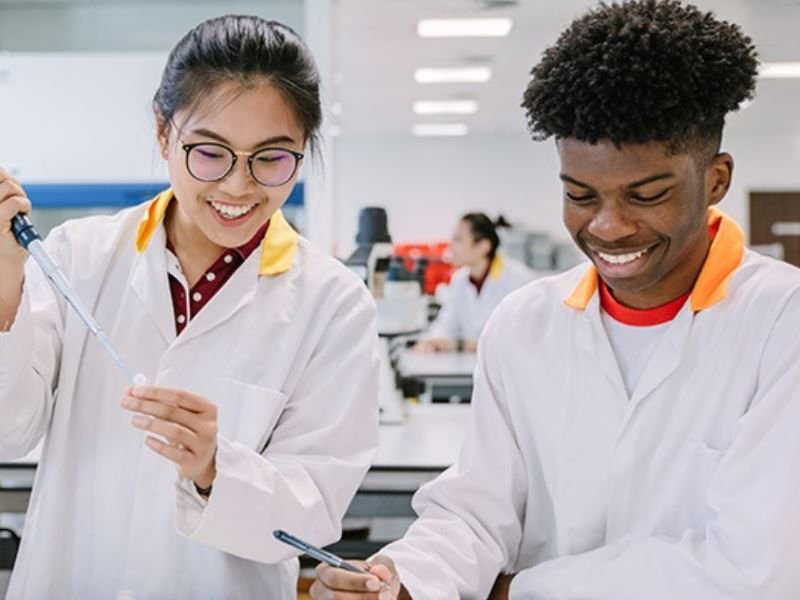 The region's ability to attract investment into health and wellbeing research is evident with institutions like the Advanced Wellbeing Research Centre, led by Sheffield Hallam University, which is dedicated to improving the health and wellbeing of the population through innovations that help people move. The region's expertise in learning from data is second to none through the work of the Bradford Institute for Health Research, York Health Economics Consortium and the School of Health and Related Research's contributions to public health data and health economics.
Capitalising on the strengths of our university sector in Yorkshire is more important than ever as we address complex societal and environmental challenges, and move towards a world that is living with Covid-19 and, most likely, into a significant recession. We are working to strengthen this partnership and have agreed some priority areas for collaboration with universities:
Staffing and skills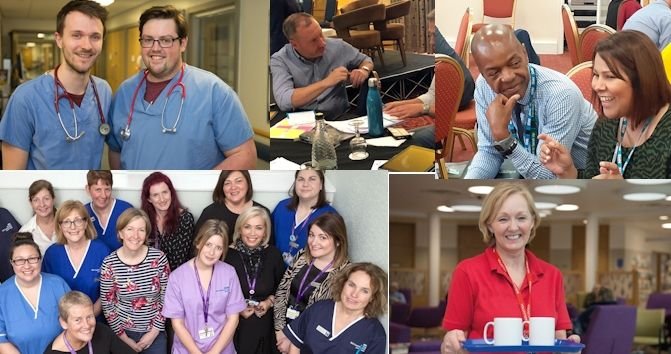 The health and care sector and higher education have a longstanding and deeply-embedded partnership on staff education, employability and training. Since the onset of the Covid-19 pandemic, there has been an extraordinary mobilisation of people within education into different health and care roles. This has demonstrated the potential for greater flexibility in the way health care staff and services can adapt and respond to changing circumstances.
We already have established mechanisms to work collaboratively on workforce issues, in line with Partnership's like ours (also known as Integrated Care Systems (ICSs) taking on greater leadership responsibilities for workforce planning, we believe there is an opportunity to work together to strengthen our knowledge and understanding of future workforce demand and skills gaps, and how we can attract people from local communities into health and care roles.
The economy and the health and care system are linked. Healthy people contribute to a stronger economy, and a strong economy. Good work for all can improve health and wellbeing. This is a crucial priority for Yorkshire where economic, social and health inequalities are structural barriers to achieving long-term prosperity for more people and places in the region.
As we recover from the Covid-19 pandemic, it will be even more important to rebuild and shape our local economy to meet the needs of all people for good work and good health. The health and care sector as employers will be a critical part of this.
A West Yorkshire Economic Recovery Board has recently been established, and all local partners will be considering the best ways to both protect and build the economy whilst being conversant of the importance of good health and the health and care economy. The priorities include personal protective equipment (PPE), business development, employment and skills and the many financial challenges outlined. These immediate priorities will also be linked into the existing plans and are rooted in a flexible and iterative response and promotion of innovation and greater use of intelligence.
Research and Innovation
Data analysis and modelling will be essential to help us identify the medium and long-term health impacts of the pandemic. We know that Covid-19 seems to impact some groups of people more severely than others; we also know that the longer term impact of social distancing and the wider economic downturn resulting from the pandemic will impact in different ways too.
The region has strong research assets supporting its response to the crisis. However, there is a need to better connect these to create something more impactful that can support rapid analysis of the key issues and evidence-based decision making. We believe that closer working between our NHS, public health and university research and analytical capacity will help fulfill this need.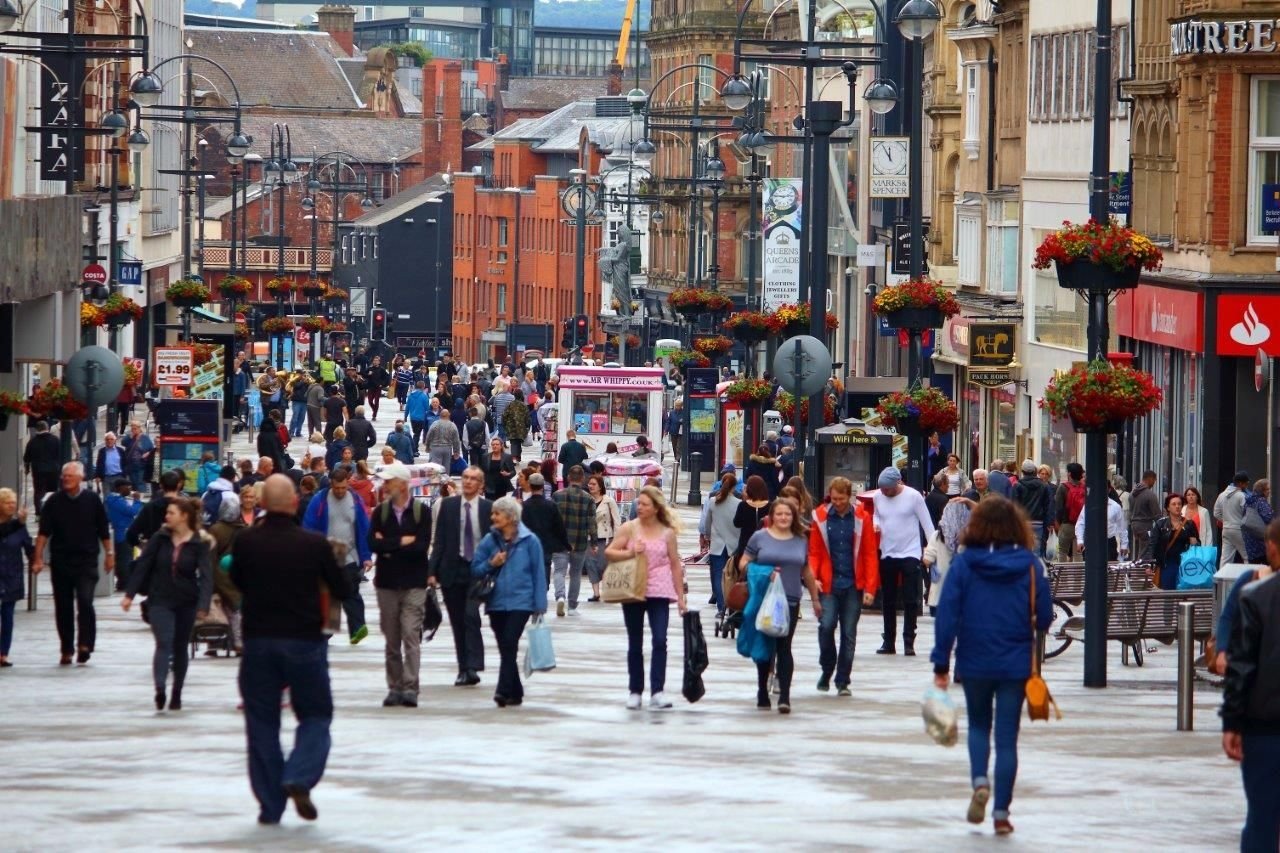 Innovation and the economy go hand in hand in the work of Y&H AHSN, and creating a more innovative regional economy will be instrumental to recovering from the consequences of the pandemic and lockdown. For example, important work has been taking place to support the growth of small to medium size MedTech enterprises in the Propel@YH programme. We have shown what is possible with the adoption of AttendAnywhere to transform out-patient appointments and embracing artificial intelligence such as Pinpoint to streamline the backlog of cancer diagnostics. The region's digital infrastructure, such as the £10m Northern Pathology Imaging Co-operative and Yorkshire & Humber Care Record £4m contract for population health management will be powerful enablers of transformation through innovation. Data driven, rapid research focusing on public health interventions on mental health, domestic violence and the wider determinants of health will give us the confidence to scale up the most effective projects to these complex issues.
The near future for West Yorkshire and Harrogate is a digitally enabled, data driven, caring system that optimises the opportunities presented by innovation and research. Together, working with universities in the region we can tackle the widening health inequalities magnified by coronavirus by embracing innovation and sustaining a vibrant economy.

Have a good and safe weekend,
Ian and Tony
[1] Stats from https://yorkshireuniversities.ac.uk/facts-figures/ accessed 22/05/2020
Thank you to Yorkshire Universities for use of photos on this blog and on social media.
What else has been happening this week?
Covid-19 Test, Trace and Isolate Programme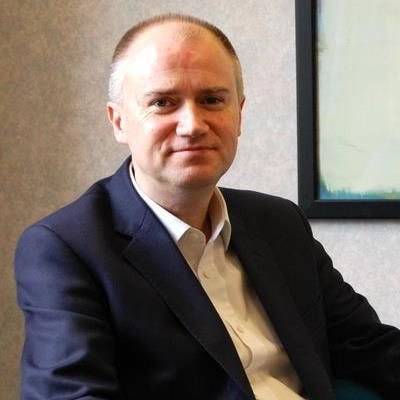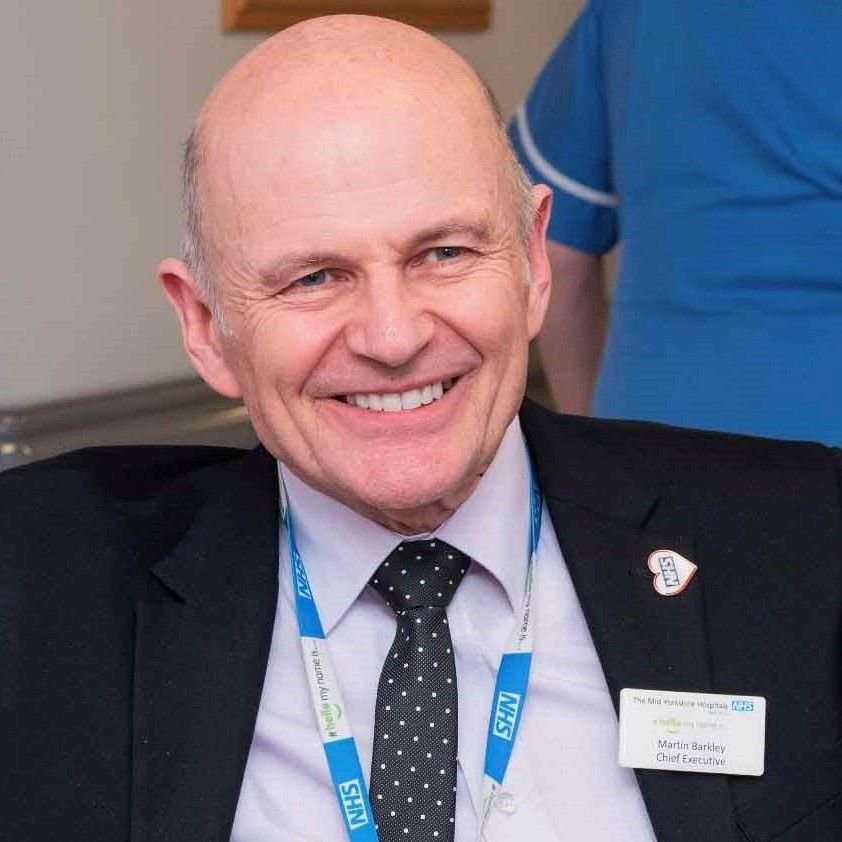 The first West Yorkshire and Harrogate Covid-19 Test, Trace and Isolate Programme, met last Friday. The programme includes colleagues from Public Health England, public health in councils, NHS England and clinical commissioning groups. The Partnership's Senior Responsible Officer for the programme is Martin Barkley, CEO for Mid-Yorkshire Hospitals NHS Trust. This work is an important response to keeping the virus under control. Keeping the 'R' rate under 1 is essential for easing of the lockdown. A key role for public health colleagues is supporting health protection teams locally and nationally so people can be identified with the virus and isolate as soon as possible to reduce the infection spread.

The government has released the full details of its test, track and trace strategy, which launched on Thursday. It has also published a guide on how the strategy works, as well as guidance for workplaces. Funding will be allocated to councils across England to develop tailored outbreak control plans, working with their local NHS, other stakeholders and communities. The government has also confirmed that health and care workers will be prioritised to receive the newly approved antibody tests.
Leeds has been chosen by the Government to pilot one of eleven new test and trace services which aims to curb the spread of coronavirus. The services are being overseen by chief executive of Leeds City Council Tom Riordan, in his new role as National Test and Trace Adviser. Learning will be shared with our other local places (Bradford district and Craven; Calderdale, Harrogate, Kirklees and Wakefield).
West Yorkshire and Harrogate Local Maternity System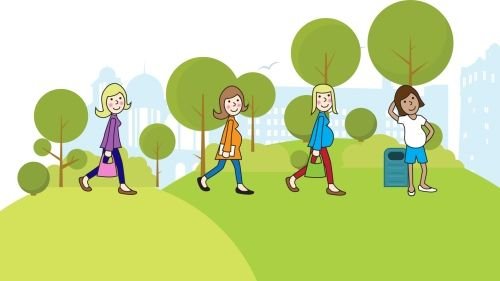 The Local Maternity System (LMS) Programme Board met on 15 May Chaired by Anne-Marie Henshaw, Senior Responsible Officer for the WY&H LMS and Maternity Transformation Lead, Mid Yorkshire Hospitals NHS Trust, the programme is a partnership of maternity and neonatal providers, commissioners, local authorities, Yorkshire Ambulance Service and Maternity Voices Partnerships working together to transform maternity services in West Yorkshire and Harrogate. This is an important time to review the LMS Plan as services are resetting and learning as we enter phase 2 of COVID-19. The LMS will refresh and look at priorities and rewrite the plan as a whole system.
Successes
Continuity of carer (CoC) and relationship between care giver and receiver leads to better outcomes and safety for women and babies, as well as offering a more positive and personal experience. In addition, evidence suggests that women with complex social need benefit disproportionately in terms of outcomes from continuity of carer. CoC was the single biggest request made by women of their services that emerged from the National Maternity Review.
WY&H LMS CoC programme information to the end of March 2020 shows that 36% of our women were booked or placed onto a CoC pathway. This figure is 1% higher than the target and is an amazing achievement by colleagues in provider Trusts.
Joint work between the LMS and the Yorkshire and Humber Neonatal Operational Delivery Network (Y&H ODN) to improve the administration of steroids is progressing well and the ODN is now the second best network in the country for giving ante-natal steroids. Working together on Magnesium Sulphate administration to prevent or halt pre-term labour has also been going well and only a small number of babies born in the first quarter did not receive it.
There has been national interest in the work of our Trusts in providing postnatal contraception. This has included Trusts providing contraception and signposting which has been really beneficial. This is part of our prevention work.
Digital
A Birth Choices website and app is being developed that will enable women's choice of maternity care services. This should be completed and available by the end of the summer.
The LMS digital team is working with the Local Health Care Record Exemplar (LHCRE) Team to develop a data sharing system so that maternity records can be shared across the Trusts.
Inequalities
Improving the engagement of women, their families and colleagues from BAME communities is a priority for the WY&H LMS. Work on this has recommenced and community connections are providing valuable insights that will inform communications and engagement activity.
Public Health England and local Public Health teams are looking at health inequalities and vulnerable groups identified as a result of COVID. These groups also have poorer outcomes in pregnancy. Deep dives into what the evidence is saying are taking place and maternity will be a part of this work.
The next Local Maternity System Board Meeting will take place on 17 August 2020.
West Yorkshire and Harrogate Stabilisation and Reset - World Café
Colleagues from across our West Yorkshire local places (Bradford district and Craven; Calderdale, Kirklees, Leeds and Wakefield) came together virtually with priority programme leads on Thursday to discuss phase two of our collective response to Covid-19. Each local place lead gave a presentation on their thinking so far to share with the other place based leads and the programme teams. Issues covered local people needs, what should be learned and shared across the area and where are they gaps and blockages to moving forward. Health inequalities, digital technology, access to clinical, community care services were also discussed. We will keep you updated as the work develops.
National Institute of Health Research Patient Recruitment Centre
City Of Research at Bradford Teaching Hospitals NHS Trust has been chosen against tough competition to be a National Institute of Health Research Patient Recruitment Centre, boosting global life science and ensuring local patients access cutting edge COVID treatments. NHS patients will benefit from easier access to clinical research opportunities, following a £7 million government investment to launch five new regional Patient Recruitment Centres (PRCs) across England. You can find out more here and also in this twitter thread from Dr John Wright.
Partnership and Inclusion North 'Keeping People Connected' during pandemic
The Partnership is working with Inclusion North, a specialist organisation that aims to raise awareness of the barriers to inclusion for people with a learning disability or autism and their families, to find out more about the impact of Covid-19 on adult lives. Autism is a lifelong developmental disability that affects how people perceive the world and interact with others.
The coronavirus outbreak is having an impact on everybody's life. Social distancing means that most events are cancelled, schools are closed, and people must work from home when they can. This is hard for everyone, and for some autistic people this could trigger intense stress and lead to a meltdown or a shutdown. The eight week project which started in May, is working with specialist organisations from across the area including, People First, Equality Together, Specialist Autism Services, Advonet, Autism Plus, Support 2 Recovery , Cloverleaf, The Society 4 Neurodiversity and Keyring. Their role is to contact people with autism who live fairly independent lives in their own homes or shared housing etc. who might not have the support networks of family and carers. They are asking people how they can be better supported during the pandemic with the aim to reduce the risk of self-harm and self-neglect by connecting them with local community support. You can find out more here.
New child and adolescent mental health services (CAMHS) unit
Foundations for the new £14.5 million West Yorkshire CAMHs (West Yorkshire Child and Adolescent Mental Health Services) unit are underway in Leeds. Site preparations began in January, and a start has now been made on the building itself. The 22 bed unit, which is being built in Armley, will provide care and support for children and young people across West Yorkshire with specialist mental health needs and is expected to be ready to use in 2021. The work is being led by Leeds Community Healthcare Trust and Leeds and York Partnership NHS Foundation Trust.
A devolution deal for West Yorkshire
Leaders of the five West Yorkshire councils have secured an ambitious devolution deal with Government, which will see an historic transfer of powers and investment from Whitehall to our region. It will give local control of at least £1.8 billion of funding to be spent on the things that matter to the people of West Yorkshire. The deal means decisions across key areas, such as better transport, skills, the economy, housing and regeneration will be taken in West Yorkshire by people who know and understand the region, bringing benefits for rural and urban communities and improvements to people's quality of life. It will also mean a directly-elected mayor for West Yorkshire with elections being held in May 2021. Have your say here.