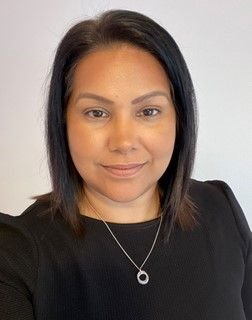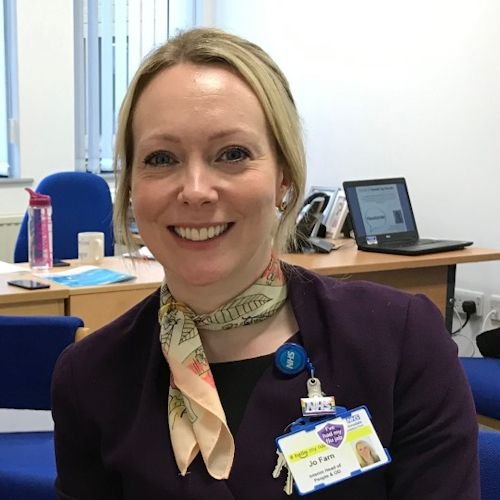 Hello, our names are Jo and Sayma
It has been a busy time for our people across West Yorkshire as we work to enact the recommendations set out in the White Paper 2021, subject to Parliament approval. The role of and need for organisational development (OD) have never been more important nor more in demand. This week, as we prepare to take our system wide organisational development plan to the West Yorkshire Partnership Board in December 2021, we are really pleased to share the role which we, as the system leadership and development team, play in meeting the requirements needed.
Our development work across West Yorkshire is framed using the Mckinsey-7s-model-framework; originally designed by Robert H. Waterman, Jr. and Tom Peters in the 1980's and is still relevant today in providing a tool for organisational effectiveness. We've been using it to assess the wellbeing and future success of our Partnership. This comes at a time of unprecedented change for integrated care systems and against the backdrop of the COVID-19 pandemic and the need to recover services.
Focusing on the seven dimensions of McKinsey 7s model has enabled the West Yorkshire system to progress our journey as a thriving 'HSJ award winning' Partnership; one that is mission focused on reducing health inequalities, managing unwarranted variations in care, using our collective resources wisely and securing the wider social and economic benefits of investing in health and care Founding Mission Values and Behaviours
We have focused on the hard S's through the development and delivery of our mission, 10 big ambitions and our five year plan, the design of the structure and function of the future integrated care board; maintaining our principles of collaboration and subsidiarity to further develop our 'team of teams' ways of working. Across the whole of our Partnership component parts include neighbourhoods, places, provider collaboratives.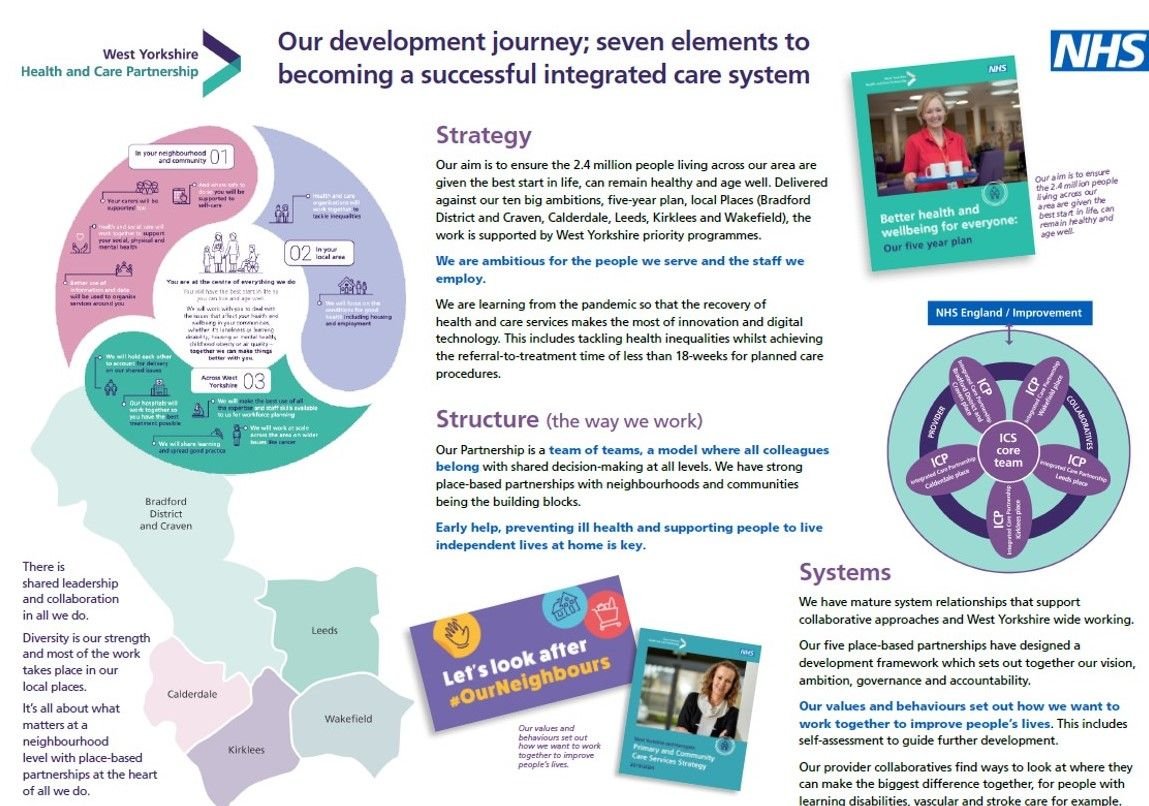 The softer S's within the McKinsey framework include style, skills, shared values, and staff, continue to be a key focus. In West Yorkshire, our greatest asset is our 100,000 plus employees, approximately 400,000 unpaid carers (as many don't access support) and 147,000 plus volunteers. We have a West Yorkshire People Working Plan which covers priorities for our cross-sector 'One Workforce' under the four pillars of looking after our people, belonging in the West Yorkshire system, new ways of working and growing for the future.
How we work together is underpinned by our founding principles and behaviours which help us to enact our shared values. We will continue to work with colleagues, including those who join us during the establishment of our Partnership to ensure our mission, values and behaviours resonate with everyone. We also continue to be guided by Myron's Maxim's in our system development work as key conditions for success because we know 'people own what they help create, real change happens in real work' and the process you use to get to the future, is the future you get.
Myron's Maxims
People own what they help create
Real change happens in real work
Those who do the work, do the change
Connect the system to more of itself
Start anywhere, follow everywhere
The process you use to get to the future is the future you get.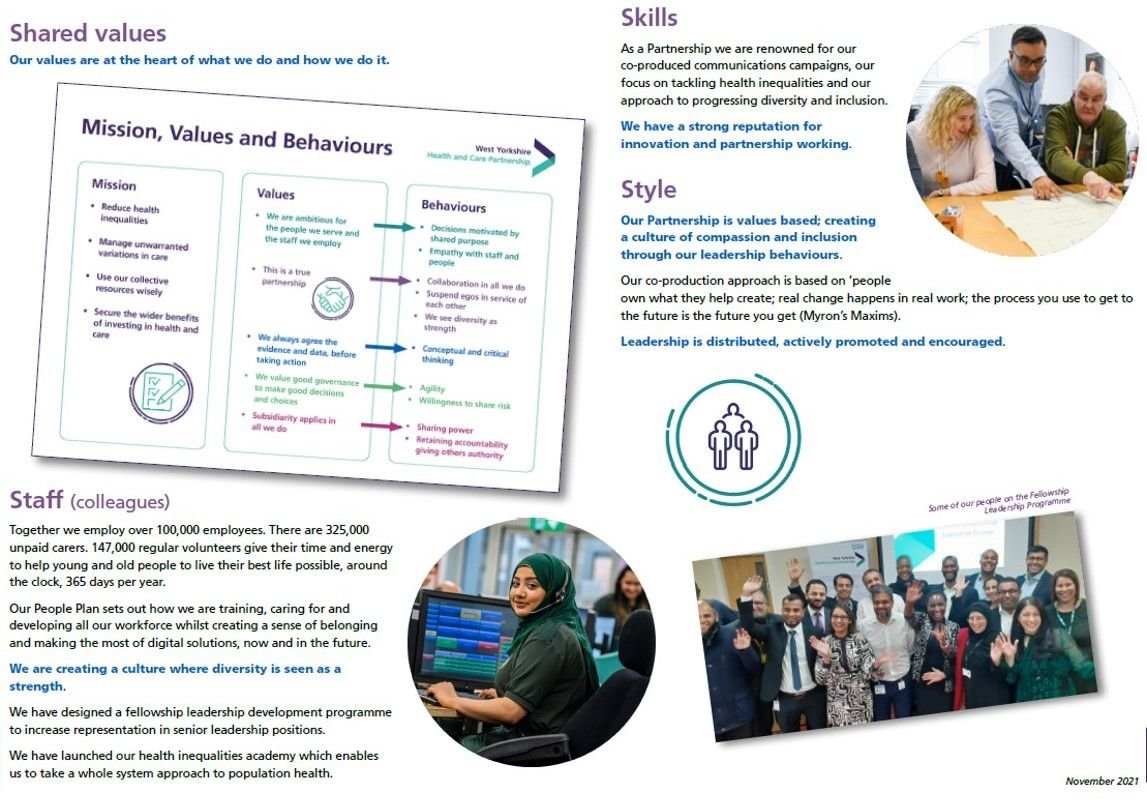 It has been brilliant supporting the ongoing development of the Partnership and the work we've needed to progress on our journey to become a statutory body. We've met lots of new people through many system development sessions across various parts of our Partnership. The act of bringing people together from different parts of a system can be the simplest yet most effective way to shift culture and mindsets in complex adaptive systems.
'After spending so long focusing on governance, papers and processes this session has been like a breath of fresh air'
'This session has been so useful; I wish we had held this two years ago as we first set off on this journey'
Whilst '7s' is our framework to check we're doing the full breadth of system development, the way we facilitate the changes; the tools, methods, and skills, have their foundations in behavioural sciences. Without traditional hierarchies and fewer situations where people are 'told' what to do and instead are 'asked what should or could happen' a collaborative culture starts to emerge. One where creativity and innovation can begin to influence decision making; this is certainly how we are using this approach to create the future we want to see across our West Yorkshire partnership.
We have realised what connects us, is that as people working in complex adaptive systems, we experience, overcome, react, and adapt in similar ways when faced with constant change albeit we may not realise it. And it is only by bringing people together and creating the conditions for curiosity, exploration, and deep understanding of one another's perspective that those connections can start to become a way to thrive in a complex system. Especially when the work of complex adaptive systems is often ambiguous with shifting landscapes.
Focusing on behavioural science to define what the 'new' looks like is imperative if we want people to be connected to the future which we want to see. A future where everyone involved in health and care services is an equal partner with equal power to make a difference. Across West Yorkshire we have a saying 'we don't stand around admiring a problem, we do something about it'. Therefore our system development work is steeped in co-design, diverse perspectives, connecting the system to more of itself and seeking to understand each other's part of the wider system.
So, whether you are a finance manager working on reducing financial deficit, a quality improvement lead working with teams to make processes more efficient, a CEO accountable for overall quality and safety, a third sector champion working to enable grassroots voices to be heard and influence decision making, a clinician providing frontline care, or a local authority lead responsible for providing services that meet the local need, everyone is working towards a common purpose. It's a shared purpose where we seek to make a difference for those we serve, and that shared purpose helps us to serve the whole population of 2.4million across West Yorkshire together.
Now as we look forward to the future, we are going to be focusing our system development work on the co-design of the next iteration of our five-year strategy whilst socialising and embedding our Partnership values and behaviours. Key to this is creating a sense of belonging for everyone within the whole Partnership and an 'us and us' culture, where people recognise that they belong to an organisation AND a partnership. There's also lots planned to continue developing the talent in our system and increase the diversity of our leadership.
We have come so far already as a partnership and have learned and developed more than ever during this time of uncertainty. More challenge and uncertainly lies ahead but we will be guided by our values and behaviours because we know…….we haven't come this far, to only go this far.
Have a great weekend
Jo and Sayma
What else has been happening this week?
Harnessing the Power of Communities
The Voluntary Community Social Enterprise (VCSE) sector is doing lots of work to support people during the winter months. This includes working together with other partners on winter warmth and fuel poverty. They are also working hard to deliver support to refugees and asylum seekers, people who are homeless are at a higher health risk this winter, including with housing or financial concerns. They are also working with the Partnership's Stroke Network to develop a package of support for working age men who have survived stroke.
Neighbourhood working
Local place leads from Bradford district and Craven, Calderdale, Kirklees, Leeds, and Wakefield came together on Tuesday to talk about how we work together to improve people's health and wellbeing, whilst sharing good practice. Local and West Yorkshire health and care partnerships are all about joining up services for local people, around their needs at a neighbourhood level. This is the building block of all partnerships. All neighbourhoods are different with many self-organised, supporting one another for the greater good of their community. You can see examples of this before and during the pandemic when neighbours came together to look out for each other alongside the voluntary community social enterprise sector. There are some great examples of good practice across West Yorkshire with communities working together to tackle health inequalities and improve people's health and wellbeing. This also includes maximising the role of primary care networks. All local places stress the importance of community engagement and health and wellbeing strategies – and looking at this through both the lens of community and health.
Smart tag launches across West Yorkshire's bars and clubs to increase nightlife safety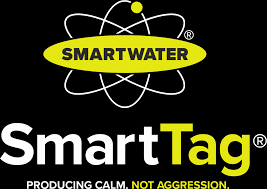 Over 100 security staff in bars and clubs across the county are to be equipped with an innovative forensic spray, designed to increase nightlife safety. The West Yorkshire Violence Reduction Unit (VRU) has funded a 3-year membership for venues to use the SmartTag handheld tool, developed by the SmartWater Group.
SmartTag uses a pressurised canister to deploy a stream of SmartWater forensic liquid to tag an offender with a unique forensic code. This can be used by the police to link back to a specific criminal incident. The product is now live-in selected premises, following a launch event at the Pryzm nightclub in Leeds.
Local recruitment success for 20 at Kite View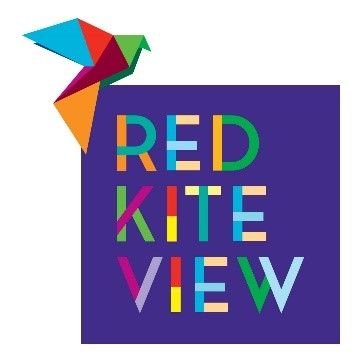 Leeds and York Partnership NHS Foundation Trust has recruited over 20 people from high unemployment areas in Leeds as a West Yorkshire mental health trust gears up for the opening of its futuristic £20million in-patient service in early 2022. The service will provide in-patient care for young people from across West Yorkshire with complex mental health issues at Red Kite View in Armley.
Armley and Lower Wortley have some of the highest unemployment rates in Leeds, and the Trust has made a commitment to help narrow employment inequality in the area. Through Leeds One Workforce, a citywide team developed an important collaborative programme to recruit local communities into health and care roles. By working with people in disadvantaged or under-represented communities in Leeds, the programme aims to encourage interest in diverse health and care careers, improve access to real opportunities, and provide practical support to help people succeed in their chosen career. The Trust worked closely with Leeds City Council to advertise to local people through community hubs, giving free wi-fi access or using paper application forms.
West Yorkshire Joint Health Overview Scrutiny Committee
Committee members include local overview scrutiny committee chairs from our five local places (Bradford district and Craven; Calderdale, Kirklees, Leeds, and Wakefield). The meeting took place on Monday and was held in public and discussed the latest developments on some of our Partnership work. This included the developing governance arrangements in particular the draft constitution of the West Yorkshire Integrated Care Board (ICB). From April 2022, subject to legislation, ICBs will take on the commissioning responsibilities of Clinical Commissioning Groups and lead the integration of health and care services across their area. The draft constitution involvement activity runs to the 14 January.
There was also an update on the Partnership's draft People Plan. Our health and care five-year plan made a commitment to develop a system wide workforce plan that is inclusive of all staff from health and social care; to set out how future demand can be achieved via various means such as increasing supply, retention strategies and upskilling the current workforce, supporting new models of care, international recruitment, and new role development. The ongoing response to COVID-19 has impacted on our ability to deliver a 'People Plan' We are clear that this spans the whole of the workforce including social care. You can read the papers here.
Groundbreaking research centre to explore how policing can better service the needs of vulnerable groups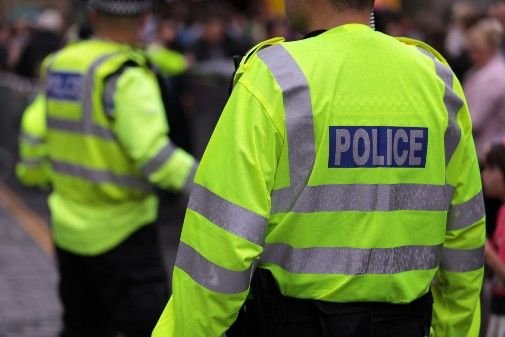 The universities of York and Leeds are to jointly lead a £10m research centre dedicated to better understanding how the police and other services can prevent and reduce vulnerabilities. The Vulnerability and Policing Futures Research Centre is the first of its kind to study how vulnerabilities - such as exploitation by county lines drug networks, online child sexual exploitation, domestic abuse, modern slavery, mental illness, and homelessness - affect policing. The centre is funded by the Economic and Social Research Council (ESRC) and will be an international focal point for research, policy, practice, and public debate around these issues. It is one of six research centres announced by the ESRC today, all of which will tackle urgent social and economic challenges. Vulnerability-and-policing-futures-research-centre
Working collaboratively
We are working with The Clarity Practice to identify what we can do to improve communications and information flow between GPs and other prescribers and those dispensing to patients across the region. Working together we will seek input from patient groups, prescribers and those dispensing within the community. We will also consult national bodies and systems teams. This exciting project is a continuation of work undertaken by The Clarity Practice in other regions under the Digital Primary Care Accelerator Fund and will focus on a specific area that patients have highlighted as an opportunity for improvement.
West Yorkshire Health and Care Partnership Children and Young People's Mental Health Strategic Plan published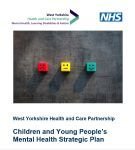 As set out in the Government select committee report Future in Mind, the Five Year Forward View for Mental Health (2016) and the NHS Long Term Plan (2018) (LTP) there is a clear need and commitment to invest in children and young people's mental health and wellbeing.
The Plan is heavily influenced by what children and young people and their parent/carers have told us they want to support their mental health. Our West Yorkshire response to this need is described in our ambition and our Plan. The Plan will be updated as the detail of the different priority areas emerges.
News from the Staff Mental Health and Wellbeing Hub
Our Staff Mental Health and Wellbeing Hub podcasts on Men's Health and Care Homes are now available to share via the Partnership website here as well as the Hub website here. A third podcast on Primary Care will be shared next week.
Free training: supporting each other in challenging times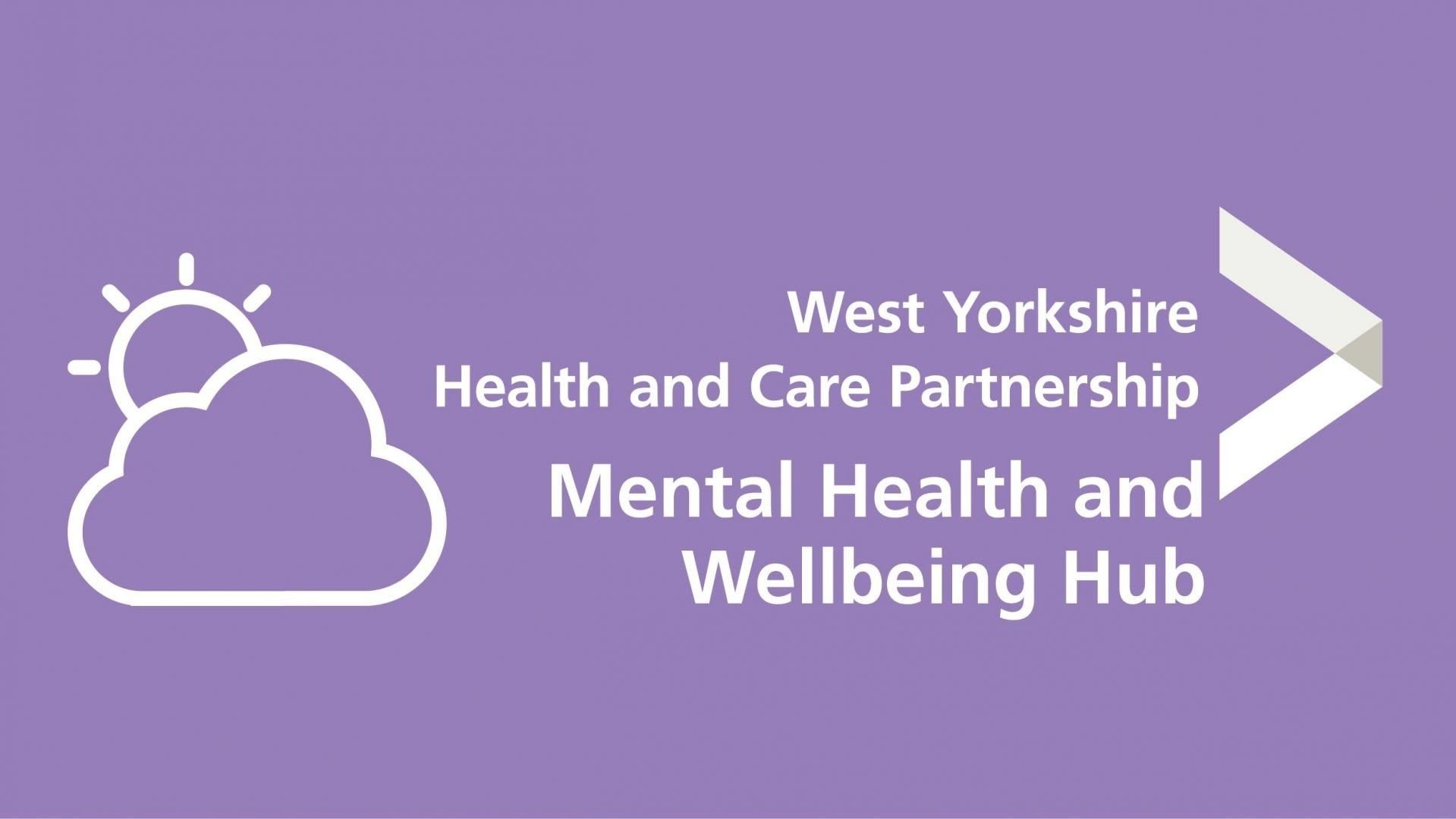 Training Dates: January 10/11 and 17/18/19 2022. The Staff Mental Health and Wellbeing Hub is co-ordinating training to expand our existing pool of trained facilitators. It is a five -day training programme to become critical incident peer group facilitator. All roles (including people who work in the VCSE sector and volunteers) and grades are welcome to apply. No previous experience is needed but a passion for supporting colleagues and being comfortable facilitating groups would be useful.
Please read this information sheet and complete the expression of interest form with your line manager's approval and return by 10 December to bdcccg.wyh.mentalwellbeinghub@nhs.net.
Any questions please contact Kerry Hinsby (Staff Psychological Wellbeing Lead) k.hinsby@nhs.net Find out more about CrISSP here.
Struggling to manage your stress?
Try these online courses providing useful tips and advice to support your wellbeing and manage your stress
The Cellar Trust provides the online mental health and wellbeing training platform offering a range of e-learning courses to help support your wellbeing. These include:
Stress buster: This course focuses on understanding the effects of stress and how stress can influence the way we think, feel and behave.
Wellbeing at Work: This course provides guides for wellbeing at work aimed at employees, managers and senior leaders.
Skills for Being Well in Adversity: This course provides skills, knowledge and information to help manage and improve physical and mental wellbeing with a range of practical tools/strategies to help individuals gain insight into their own wellbeing. For more information or to register for FREE, visit: Living Well Training – Training for a healthy mind
The Hub is recruiting
We are recruiting for psychological therapists, psychologists and or counsellors who are accredited in counselling, Cognitive Behavioural Therapy (CBT) and/ or Eye Movement Desensitization Reprocessing (EMDR) to join the staff bank. We are open to other types of therapy such as systemic, family therapy, Cognitive Analytic Therapy (CAT), Acceptance and Commitment Therapy (ACT) and art therapy. All must be fully accredited from a recognised body such as BABCP, BACP, BPS, HCPC or UKCP. We are offering sessional work via remote working and working within own and current governance and supervision provision. For more information contact: Lucy Wilde, Principal Psychological Therapist and Service Lead for the Staff Support and Therapy Service. Email: psychologicalstaffsupport@bdct.nhs.uk
Full time permanent clinical psychologist / psychological therapist (accredited in Counselling, CBT and or EMDR) post in the Staff Psychological Assessment and Treatment Service in the West Yorkshire Mental Health and Wellbeing Integrated Care System (ICS) Hub. For further details / informal visits contact: Lucy.wilde@bdct.nhs.uk. More information is here.
A special "Hoffmas" message to colleagues in Airedale
Airedale NHS FT staff were amazed and delighted to receive a message of support from none other than David Hasselhoff this week. In the message, The Hoff tells staff that they have made a difference in many people's lives, and thanks them for a fantastic year. Speaking from the United States, he signs off "To Hoffinity and beyond…Hoff off!'.
Staff members were amazed to see it, with one describing the message as "the best thing that's happened all year".
Chief Executive Brendan Brown was delighted with the message for colleagues; "I am extremely grateful that David has done this for us. It's been a great boost to our colleagues who continue to go above and beyond, and are facing a challenging winter. It's extraordinarily kind of him and he is very welcome to visit our corner of West Yorkshire whenever he's next in the UK."
You can watch the message on YouTube at: https://youtu.be/qfdmct0kmYU