The aim of the Complex Rehabilitation project is to understand the needs and experiences of people from West Yorkshire who are currently placed in long term complex rehabilitation hospital placements out of their local area. This was previously known as Locked Rehabilitation.
To fully understand this work we consulted with individuals within the service and carers as it was important to us to recruit experts by experience to lead this. The outcome of this work will inform a redesign of service options for West Yorkshire that will better meet peoples' needs and improve their experience, reducing the use of out of area placements an providing a range of different and better options including community support.
The project team, comprising a range of mental health practitioners and two expert by experience colleagues, working as Co-Production Leads, reviewed the care and experience of 103 people in 23 hospitals, engaged with people and carers in person and anonymously reviewed plans of care and levels of need. The reports from the engagement are now available to read and share here:
Summary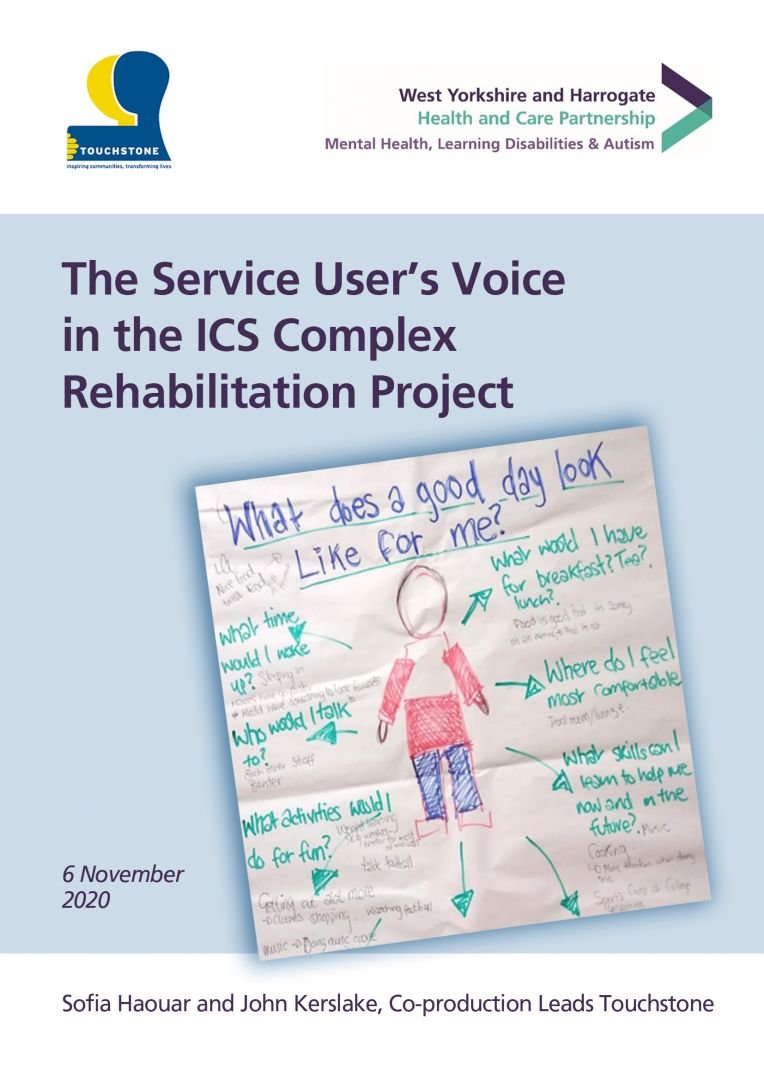 Of the 70 men and 33 women who were inpatients in 22 independent hospitals and 1 NHS unit, it was found that people had different mental rehabilitation needs. Four broad groups emerged:
Men with a diagnosis of Psychosis / Serious Mental Illness (SMI) – 56%
Women with a diagnosis of Psychosis / SMI – 8%
Women with a diagnosis of Personality Disorder – 23%
Others, including men with Personality Disorder, people with organic disorders, Acquired Brain Injury – 13%.
Often, people experienced longer hospital stays, being further away from home and dislocated from their local community, and issues with alcohol and substance misuse. A small group had very long-term needs and very long lengths of stay with no discharge plans in place. We also learned that there is significant variation in rehabilitation models and outcomes locally and nationally. These results mirror national reports.
Overall, the experience has a high personal cost for people's lives and a high financial cost for local health systems.
These themes from the engagement emerged and are being used to inform our improvement work:
People in Placement experience themes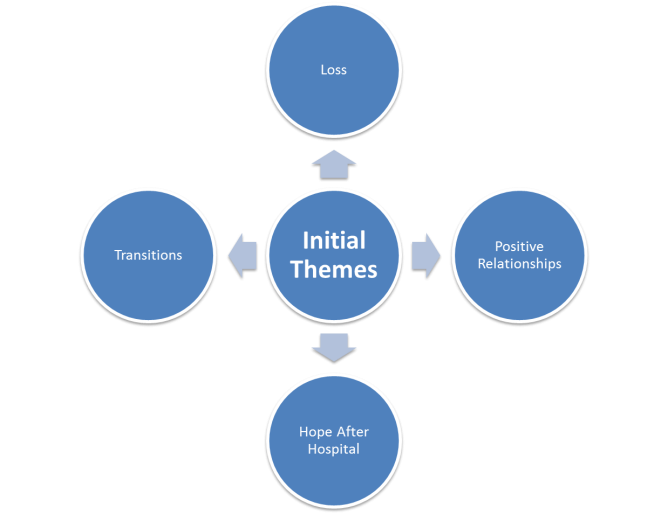 Carer experience themes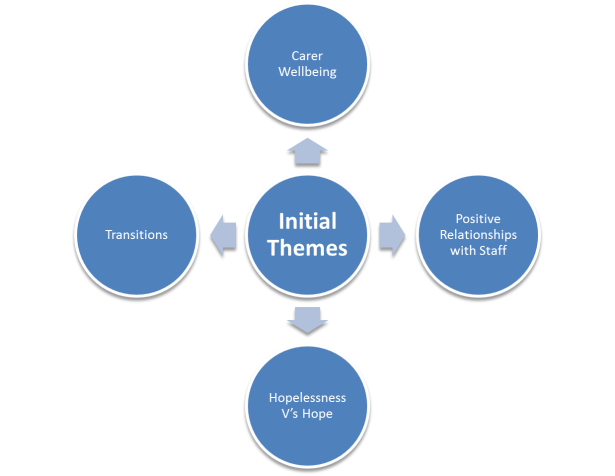 Outcome
Supported by the national NHSE/I team, and with consideration of best practice, our engagement and a literature review, we have produced proposals for three new regional, tertiary (Integrated Care Service – ICS) services.
The first of the new services to become operational is an Intensive Community Rehabilitation team working across West Yorkshire which is funded by NHS England as a one year pilot. The service has been named CREST (Community Rehabilitation Enhanced Support Team), following a co-production exercise with individuals within placement. You can read more about this co-production work here (link to co-production slides).
CREST provides intensive and flexible wraparound rehabilitation support, over extended hours, every day, to support people to leave a complex rehabilitation hospital placement and transition from hospital to home, for as long as needed. It will be multi-professional and multi-agency including peer support.
In the first year the team will work with people from Calderdale, Kirklees & Leeds. In year two and subject to evaluation and increased funding, the service will extend to include Wakefield and Bradford. The team will also work with local areas to provide support to people to prevent a complex rehabilitation hospital admission. This will be for those being considered for a placement through local panel decision making processes.
The second service proposal is to develop a new Complex Care unit in the community within West Yorkshire for people with very long term needs in a setting that provides some level of security, but is designed to maximise quality of life. This is to support people who are unable to be discharged from current complex rehabilitation inpatient settings and traditional rehabilitation programmes and will focus on meaningful activity and improved outcomes over the very long term.
The third proposal contains two elements for a new regional model of community based care for women with a diagnosis of Personality Disorder who have enhanced and complex needs. The purpose of this team is to provide intensive and flexible rehabilitation support, seven days a week with extended hours so it can support women to leave a complex rehabilitation hospital placement. The community team will have the flexibility to provide intensive support when needed and will align closely with local services. Included in this offer will be a community based safer space house where additional support can be accessed through an agreed support plan.
In addition, we will be doing some further work on the hospital care of women who need a period of admission to a locked setting for assessment or rehabilitation.