One of West Yorkshire Health and Care Partnership's big ambitions is to become a global leader in responding to the climate emergency through increased mitigation, investment and culture change. Supporting people to access nature is a key part of that ambition.
New and enhanced green spaces can deliver benefits for biodiversity, temperature regulation, and natural flood management, amongst other environmental benefits. Spending time in nature is also really important for the health and wellbeing of our communities.
In 2021 we used our green social prescribing survey to ask people about their relationship with their local environment, looking at issues such as access to green spaces and nature-based activities. More than 92% of people who responded said that they are interested in accessing nature-based activities such as yoga, walking groups and community food growing projects.
Evaluation and scaling up green social prescribing across West Yorkshire
We want to ensure that green social prescribing becomes fully embedded within our health and social care system, as well as encourage further investment in greenspace. We hope to achieve this by:
Helping to build the evidence base for small scale green space projects and green social prescribing, by working with the University of York and the University of Central Lancashire to evaluate the wide-reaching social, health and environmental benefits of the projects

Creating a framework that can be used by other green space projects to assess the above, plus their social return on investment. We hope this will help more organisations to make the case for these kinds of investments and significantly scale up the number of green space projects in our region

Evaluating the barriers to accessing nature for certain groups we know typically have poorer access, such as individuals from minority ethnic backgrounds, people on low or no income, people with mental health conditions, learning disabilities, autism, chronic health conditions and physical and sensory disabilities

Evaluating the barriers within our existing healthcare system that make referring people to nature-based therapies more difficult

Working with our Personalised Care Programme to ensure that the funded projects are connected to the social prescribing and link workers in our region

Sharing the learning from the projects with our growing Green Social Prescribing Network and inspiring other hospitals, GPs, local authorities, community groups and charities to deliver similar schemes
We have funded 10 green social prescribing projects, which help connect people to nature to improve their mental and physical health. The projects varied from "pocket parks" to state-of-the-art urban food growing farms — and involved hospitals, GPs, local authorities, community groups and mental health charities. The projects were selected in anticipation of them having a long-term impact in their communities, inspiring others to follow suit, creating a step change in the region, so that investment in greenspace is seen as both a fundamental public health and climate change intervention. The projects are:
Green social prescribing evaluation report.
This report from summarises health and wellbeing benefits from the green social prescribing projects we have it funded. Have a read.
Better Lives, Bradford District Care Foundation Trust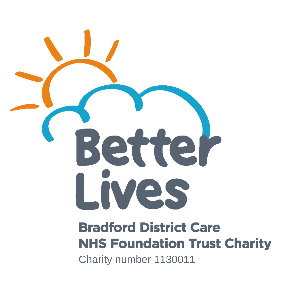 Better Lives created an allotment for their 100+ Early Intervention in Psychosis service users. This new greenspace enables service users to learn how to grow their own food. There is a therapeutic seating area for meetings, group and individual therapy sessions and outdoor mindfulness. Service users also benefit from learning how to cook healthy food, by booking slots at Keighley Healthy Living Centre. It's the first allotment of its kind in the Trust and they have aspirations to make it available to more of their service users and use this as a proof of concept to support investment in more allotments across the city. The project is service user led, promoting empowerment, with staff facilitating.
The team couldn't wait to get started on the first allotment as we know a previous study on people's mental health reported that service users described a feeling of enhanced mood and improved concentration, a feeling of 'being away' and absorbed in the environment. This new allotment allows a focus on people's aspirations and skills and also supports wider Green Plan objectives. Improved access to and use of green spaces for nature-based projects for mental health is a key strand of our sustainability plans over the next few years. More information on the Green Plan can be found on the BDCFT website. Elizabeth Dickinson, Early Intervention Worker Psychiatry and Emma Clarke, Energy, Waste and Sustainability Manager, Bradford District Care NHS Foundation Trust.
The Better Lives team produced a video with staff and patients describing how the allotment got off the ground and how it has helped to bring the local community together in a therapeutic and supportive environment boosting mental health and wellbeing.
CATCH Leeds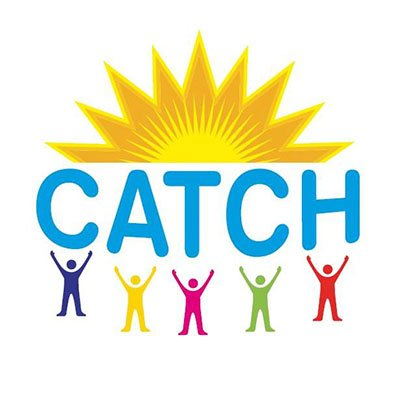 CATCH is a registered charity based in Leeds. Their Grow Together project aimed to provide young people with the skills and training to make a positive environmental impact. Grow Together will be realised by building a state-of-the-art urban farm for food growing for the wider community, as well as constructing a wellbeing and wildlife area for improving young people's mental health. The Grow Together project will address entrenched social and health-related inequities in Harehills, which overwhelmingly impact minority ethnic families. By empowering young people, the farm will provide for generations for decades to come. The project will be supported by Dr. Ian Shaw from the University of Leeds, who will lead garden workshops to facilitate long-term sustainability and success.
Groundwork Yorkshire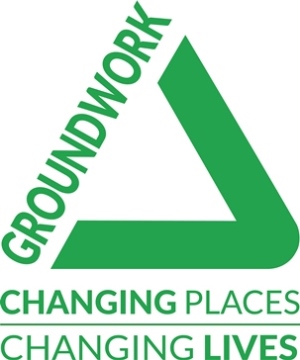 Groundwork Yorkshire is creating a self-sustaining allotment in Beeston, Leeds for people with additional support needs, such as a mental health condition, physical disability or frailty.
The project teaches people how to grow their own food, manage and maintain an allotment and prepare healthy meals using the onsite kitchen. Any surplus food will be distributed to local food banks. Groundwork will support the group to grow and apply for additional allotments.
Incredible Edible Wakefield

Incredible Edible Wakefield is creating a new green space to grow food on Fieldhead Hospital, Wakefield. The project has been developed in partnership with the Mid Yorkshire Hospital NHS Trust, South West Yorkshire NHS Foundation Trust and its linked Charity Creative Minds and the garden will benefit their patients. The caring garden project will be developed and managed by a user group made up of service users, staff and carers. A trained horticultural therapist will run weekly sessions which can be accessed as part of service user's recovery pathways. The project also involves training NHS staff to give them the confidence to use the space to support patients in the long term.
The Basement Project

The Basement Project is regenerating a disused and neglected piece of land in an area of deprivation into a food growing area, garden and wood workshop for its service users who are in recovery from drug and alcohol addiction and the wider community. The workshop space will be used to host green woodworking classes and projects for their users and any local residents from the surrounding community who are looking to gain new skills and connect with people after time spent in social isolation with large periods of inactivity. They aspire to develop the wood workshop element of the project to further enhance the outdoor space, including bird tables, benches and other outdoor structures.
Well Bradford

Well Bradford is developing a community-led pocket park in Girlington, encouraging local residents to spend time outdoors by providing a space for food growing, relaxation, exercise, gardening and play. The pocket park will encourage wildlife and biodiversity and create a community hub and a resting point on the Girlington GreenLine Mile. The project is a great example of what is possible through collaboration - it involves the local community, the private sector landowner, Bradford Council, local GP practices, schools and number of other voluntary and private sector partners. We hope that is seen as a model of best practice for delivering greenspace in urban areas.
Yorkshire Ambulance Service

Yorkshire Ambulance Service NHS Trust is working with local schools, communities and the council to transform and create green spaces in Harehills and Gipton, encouraging residents to be more active, derive benefits from being amongst nature and improve their local environment. The project also involves developing an innovative 'Follow the Hare' QR code walking trail, with an interactive map and signs in key locations. The walks will take in the green planting sites, local artwork and historical information in the area. A key part of the project is about connecting community organisations together including schools, healthcare groups in the area like the ambulance service, GPs, St James's Hospital, Compton Centre, neighbourhood policing and faith workers.
'Mental health is critical for all of us and the impact and benefit of green spaces has never been so key to communities, especially in the past year. Within the health service, we recognise the importance of green spaces as a space to escape and reflect and so we are keen to work with our local communities to improve and implement spaces for all to enjoy. Our Green Social Prescribing work will work with areas of Leeds that need a bit of green sprucing and working with the communities to get green and colourful spaces in and around their homes,' Alexis Percival, Environmental and Sustainability Manager, Yorkshire Ambulance Service NHS Trust
Skipton Step into Action

"Ground Yourself in Green" an inclusive programme of nature-based activities delivered by Skipton Step into Action in conjunction with Yorkshire Yoga and Incredible Edible Skipton and linked to social prescribing teams. It brings together three community organisations with shared passions but offering different activities, enabling participants to tailor their activity programme to their own interests.
Feedback from the Living Well Coordinator about Skipton Step into Action:
"The impact that SSIA has had on some of the individuals I have worked with has been such a positive (and significant) one. A key point which stands out for me is the sense of a personal touch/connection. Those I have worked with tell me that "XX came round today", "XX called me just the other day". They don't tell me that someone from SSIA called, but instead name a person. This sense of personal connection feels so valuable and is clearly a testament to the way in which volunteers bring themselves and genuine care to those they support.

I recently worked with a gentleman who struggled with social anxiety. He also advised he struggled to connect to people, because of his autism.

He was able to list a long line of services and provisions, which didn't work, or hadn't helped. One thing that had worked though was your service/offering. He often sang the praise of the volunteer supporting him and the way she was able to connect with him, listen, and understand. He told me that he didn't feel like a service was doing things to him, but instead a person was helping him and they were supported by (a part of) SSIA. This echoes this sense of community and genuine connection your volunteers are able to bring to such a large number of residents in Skipton.

Another individual talked about how much she enjoyed her shopping being delivered. It was a social experience where the volunteer took the time to engage with her and talk to her. Again she named a person delivering her shopping. It wasn't a service or company delivering her food, but an individual.

I can honestly say I have only ever heard positive comments about the volunteers and SSIA on the whole.

I want to say a HUGE thank you to all the volunteers at SSIA. You are making a huge difference and having such a significant impact on the lives of those you work with"
Invictus Wellbeing

Invictus Wellbeing will be working in partnership with EdShift and Wellbeings to deliver a varied programme of nature-based activities and workshops in Calderdale, including creative activities, sports, and activities with a therapeutic purpose. The project is focused on children and young people who are struggling with their mental health and at risk of health inequalities. The sessions will focus on building resilience, improving emotional wellbeing and developing confidence.
Greenhead Family Doctors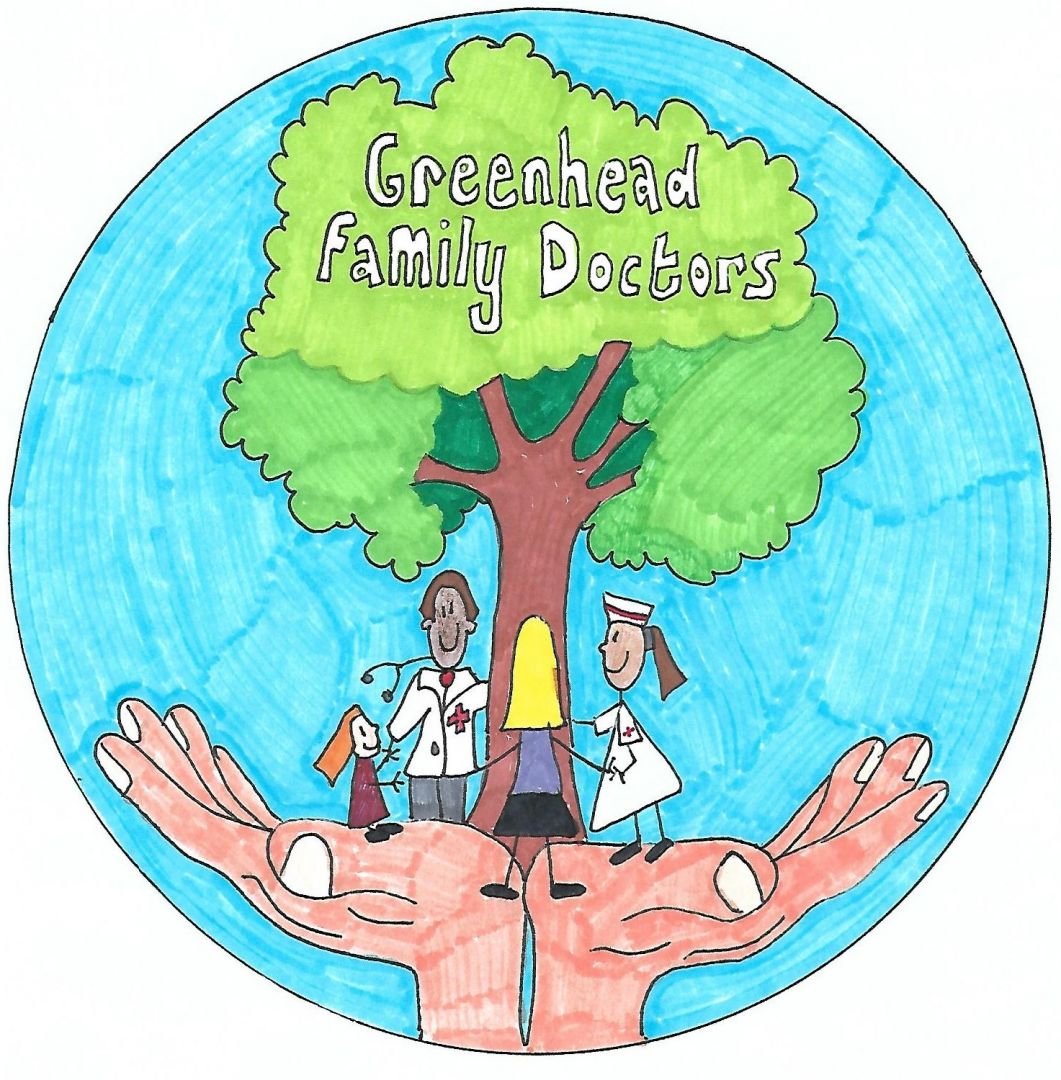 Greenhead Family Doctors is working with its neighbour Friends of Highfields Community Orchard to offer Green Social Prescribing to its patients.
The project involves providing a community support worker and adding facilities to make the site to make it more accessible. As a designated open space, the wider community will also see real benefits from these enhanced facilities.